DIANE'S CORNER ... Celebrate Deviled Egg Day
Start with a hard boiled egg, and slice it in half. Scoop out the yolk and mash it with mayonnaise. These are the most standard ingredient for deviled eggs, but you can be as adventurous as you like. Many people add various seasonings as well, especially hot spices like cayenne or chipotle. You can add anything you like to the mix, and when you're finished fill the eggs halves back up.
When you eat deviled eggs, you are carrying on a culinary tradition that started with the Ancient Romans. The word 'deviled' wasn't used until the eighteenth century though, when it came to signify something spicy or zesty. Enjoy!
Word of the Day
Definition:
(adjective) Unkempt; slovenly.
Synonyms:
slovenly
Usage:
Between his frowzy clothes and late arrival, he made a decidedly bad first impression.
History
| Johnny Campbell Becomes World's First Cheerleader (1898) | |
| --- | --- |

Cheerleading first appeared in the US in the late 1880s with crowds chanting to encourage school spirit. The first recorded instance of organized cheering took place at Princeton University in 1884. Later, a Princeton graduate introduced the idea at University of Minnesota football games. In 1898, Minnesota student Johnny Campbell directed a crowd in a cheer—marking the official birth of organized cheerleading. The first cheer squads were all male.
Día de los Muertos, or Day of the Dead, is a national holiday in Mexico and is observed in Hispanic communities throughout the U.S. Long before sunrise, people stream into the cemeteries laden with candles, flowers, and food that is often shaped and decorated to resemble the symbols of death. Children eat tiny chocolate hearses, sugar funeral wreaths, and candy skulls and coffins. But the atmosphere is festive. In many homes, people set up ofrendas, or altars, to the departed. These are decked with candles, special foods, and whatever the dead enjoyed when they were alive.
| Why are Lush Carpets of Flowers Thriving in the "Driest Place on Earth"? | |
| --- | --- |

A rare bloom has turned part of the arid Chilean desert into a sea of brilliant pink flowers.The Atacama Desert, the driest non-polar place in the world that spans from Chile to Peru, has been transformed into a lush carpet of wildflowers, a phenomenon that only falls when enough rain has fallen.
READ MORE;
1867 - "Harpers Bazaar" magazine was founded
1895 - In Chicago,
IL
, the first gasoline powered car contest took place in America.
1921 - Margaret Sanger's National Birth Control League combined with Mary Ware Denetts Voluntary Parenthood League to form the American Birth Control League.
1947 - Howard Hughes flew his "Spruce Goose," a huge wooden airplane, for eight minutes in
California
. It was the plane's first and only flight. The "Spruce Goose," nicknamed because of the white-gray color of the spruce used to build it, never went into production.
1959 - Charles Van Doren, a game show contestant on the NBC-TV program "Twenty-One" admitted that he had been given questions and answers in advance
1960 - In London, the novel "Lady Chatterley's Lover," was found not guilty of obscenity.
2001 - The computer-animated movie "Monsters, Inc." opened. The film recorded the best debut ever for an animated film and the 6th best of all time.
DAILY SQU-EEZ
If You Were Born Today, November
2
Your instincts are usually accurate, and you rely on your intuition when you need to make a decision. Things need to "feel" right for you. You put your heart and soul into your hobbies and your work. Your opinions are strong, yet progressive, and you don't feel the need to broadcast them indiscriminately. Music plays an important role in your life. You are a true humanitarian, and you have mystical inclinations. You are talented and versatile. Famous people born today: Marie Antoinette, k.d. lang, David Schwimmer, Burt Lancaster, Pat Buchanan, Nelly, Daniel Boone.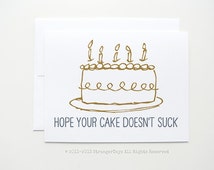 Reef Refuge
knit
knit
knit
EXTRA ... KNIT
50 Fabulous Knit Ripple Stitches
crochet
crochet
RECIPES
CROCKPOT RECIPES
stephanie o'dea
CRAFTS
CHILDREN'S CORNER
... origami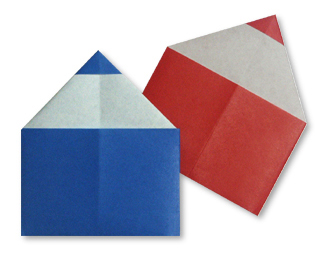 PUZZLE
QUOTE
"Welcome" in

Guanche (Canary Islands) - Sansofé
CLEVER
EYE OPENER
thanks, cher