DIANE'S CORNER ...Celebrate Fried Chicken Day
To add more pizzazz to the day, coat the legendary southern food in spices and yell "Yeehaw!" Cover the chicken with a mixture of cayenne pepper, garlic powder and paprika to put the spring back in the step. A little hot sauce? Sure, let's go all out! Serve the mouth-watering fried food with chicken gravy to up the yum-factor even more.
Pair the succulent bird with waffles for a classic combo. Or, why not make chicken the star of the show and add a tasty side dish? Lip-smacking sides include buttermilk biscuits, cold potato salad or coleslaw. With fried chicken on the plate, the taste is sure to taste clucking good!
Word of the Day
Definition:
(noun) Any of the long stiff hairs that project from the snout or brow of most mammals, as the whiskers of a cat.
Synonyms:
whisker, sensory hair
Usage:
The mouse's vibrissae alerted it to the presence of a predator.
History
Kahlo, a Mexican artist noted for her self-portraits, taught herself to paint while recovering from a severe bus accident that crippled her as a teen and required her to undergo some 35 operations. Drawing on her personal experiences, her works often starkly portray pain and the harsh lives of women. Though once known only as the wife of famous Mexican artist Diego Rivera, she eventually eclipsed his fame.
This day is celebrated in the Czech Republic to commemorate Jan Hus, an early 15th-century Czech priest and reformer who advocated the idea of a poor Church that limited itself to Biblical teachings and spiritual affairs. Hus was summoned to the ecclesiastical Council of Constance in 1414; when he refused to recant his teachings, Hus was excommunicated and burnt at the stake on July 6, 1415. Jan Hus Day is a national holiday in the Czech Republic. A wreath is placed on his monument in Old Town Square in Prague, and the national flag is flown at all public places.
| Simple Sniff Test Could Detect Autism | |
| --- | --- |

The way children sniff different aromas could form the basis of a test to accurately detect autism, a new study has found. Researchers have found that autistic children go right on sniffing in the same way, no matter how pleasant or awful the scent is.
READ MORE:
1699 - Captain William Kidd, the pirate, was captured in Boston,
MA
, and deported back to England.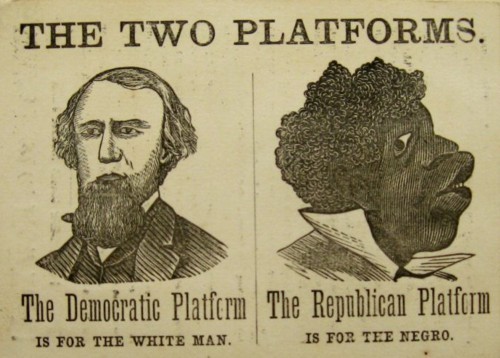 1854 - In Jackson, MI, the Republican Party held its first convention.
1885 - Louis Pasteur successfully tested his anti-rabies vaccine. The child used in the test later became the director of the Pasteur Institute
1928 - "The Lights of New York" was previewed in New York's Strand Theatre. It was the first all-talking movie.
1957 - Althea Gibson won the Wimbledon women's singles tennis title. She was the first black athlete to win the event.
1957 -
John Lennon
and
Paul McCartney
were introduced to each other.
1983 - Fred Lynn (California Angels) hit the first grand slam in an All-Star game. The American League
defeated the National League 13-3.
Sad
DAILY SQU-EEZ
If You Were Born Today,
July 6
You are passionate, proud, and highly sensitive, although this is not always immediately obvious. Seeking to balance your emotions is the major key to success in life, as is learning to let go and move forward. You are excellent at networking, but you are also moody - extroverted one day and introverted the next. You have family connections and support, and you can be quite a collector, as you are both sentimental and intrigued with history. You are good at big-picture thinking as well as tending to details. Famous people born today: Merv Griffin, Janet Leigh, Sylvester Stallone, Curtis Jackson, Della Reese and Jane.
A Sister's Care
Losing a mother is especially painful for young children, and older children may take on the bulk of the responsibility afterward, writes photographer Ali Al-Zaidi. Here, a young woman cares for an infant sibling in Ethiopia. "But still the sadness shows on the little kid's face, because something is missing, which is the mother," Al-Zaidi writes.
knit
Pot 'o Gold Afghan (must log in)
knit
RECIPE
diabetic friendly
CROCKPOT RECIPE
stephanie o'dea
PUZZLE
CHILDREN'S CORNER
.. games
CRAFT
QUOTE
CLEVER
For when those party guests messed up your furniture, use your hair dryer.
EYE OPENER
Famous Paintings In The WorlD (PLUS QUIZ)
World Countries Quiz