DIANE'S CORNER ... Celebrate Wiggle Your Toes Day
There are numerous ways to show your support for Wiggle Your Toes Day; sandals at the office are an obvious start, with some discreet toe flexing getting your digits limbered up for the rigours of later wiggling. Why not plan a group wiggle at a lake or beach? Simply dip those feet in the water and luxuriate in a fun-packed toe workout.
Word of the Day
Definition:
(noun) A person who operates a farm.
Synonyms:
farmer, granger, sodbuster
Usage:
The husbandman will not make his own plough or mattock, or other implements of agriculture, if they are to be good for anything.
Idiom of the Day
—

Advanced beyond one's ability to understand or make sense of the subject matter or task at hand.
History
Cosmonaut Gherman Titov Becomes First Man to Spend a Day in Space (1961)
Titov was a Soviet cosmonaut and the second man to orbit the Earth, preceded just months earlier by Yuri Gagarin, with whom he had trained. At 25 years old, Titov was selected to fly the Vostok 2 mission and spent 25 hours in space, completing 17 Earth orbits. The mission brought him several impressive designations: youngest person to fly in space, first person to experience space sickness, and first person to sleep in space.
Nicolas Malebranche (1638)
Malebranche was a French priest, theologian, and philosopher who developed a synthesis of Cartesian and Augustinian thought with the purpose of reconciling the new science with Christian theology. Beginning with Descartes's dualism between mind and body, Malebranche developed his doctrine of occasionalism, which denies any interaction between the two realms
Feast of the Transfiguration
As described in the first three
Gospels
, Jesus took his three closest disciples to a mountaintop to pray. While he was praying, his face shone like the sun and his garments became glistening white. Then a bright cloud came over them, and a voice from within the cloud said, "This is my beloved Son, with whom I am well pleased; listen to him." This feast is observed by Roman Catholics, Orthodox Christians, Lutherans, and Anglicans. The mountaintop on which the
Transfiguration
took place is traditionally believed to be
Mount Tabor
, a few miles east of Nazareth in Galilee.
Scientists Have Just Seen Birds Sleep during Flight for the First Time Ever
Scientists have been able to observe birds falling asleep mid-flight for the first time - an ability that's long been suspected but never been proven.
READ MORE:
1926 - Gertrude Ederle became the first American woman to swim the English Channel. She was 19 years old at the time. The swim took her 14 1/2 hours.
1926 - Warner Brothers premiered its Vitaphone system in New York. The movie was "Don Juan," starring John Barrymore.
1960 - Chubby Checker performed "The Twist" on American TV for the first time on "American Bandstand."
1969 - The first fair ball to be hit completely out of Dodger Stadium occurred. Willie "Pops" Stargell, of the Pittsburgh Pirates, hit the ball 506 feet from home plate.
1982 - Pink Floyd's "The Wall" had its U.S. premiere in New York City.
1986 - William J. Schroeder died. He lived 620 days with the Jarvik-7 manmade heart. He was the world's longest surviving recipient of a permanent artificial heart.
1995 - Thousands of glowing lanterns were set afloat in rivers in Hiroshima, Japan, on the 50th anniversary of the first atomic bombing.
DAILY SQU-EEK
ANNOUNCEMENT
Pictures of the day
A panoramic view of
Bath, Somerset
, looking north from Alexandra Park. The English
city
, known for its
Roman Baths
and
Georgian architecture
, had a population of 88,859 in 2011. It is home to software, publishing and service-oriented industries, and a bustling tourist industry which hosts more than 1 million staying visitors and 3.8 million day visitors annually.
First Light
Photographer Theerasak Saksritawee submitted this photo of birds taking flight in a golden sky over Taiwan's National Chiang Kai-shek Memorial Hall. The memorial, dedicated to the former president of the Republic of China, includes gardens, ponds, and this sprawling plaza, a popular spot for national celebrations.
knit
knit
Funny Feet pattern by Thelma Egberts
knit
knit
knit
crochet
crochet
cro
chet
crochet
crochet
RECIPE
CROCKPOT RECIPE
SWEETS
thanks, lyn
CRAFTS
CHILDREN'S CORNER ... art
hot rocks
* smooth, flat rocks
* crayons (with papers peeled off)
* pot holders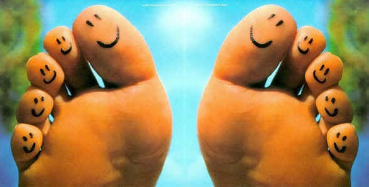 PUZZLE
thanks, lyn
QUOTE
CLEVER
EYE OPENER
thanks, stacy