DIANE'S CORNER ... Celebrate International Cat Day
An estimated 500 million cats are thought to be frolicking in neighbours' gardens across the world, which means that most every extended family is bound to have an aunt with more kittens than former husbands, whatever the country or climate. And that's great, because owning a cat has been shown to improve mental health and to relieve stress, anxiety and depression. So when it's raining cats and dogs outside and you don't have someone to cuddle with, any black, ginger, Persian, Siamese, Burmese, Bengal, Shorthair, Munchkin, Balinese, RagaMuffin or any old stray cat will do the trick.
Word of the Day
Definition:
(noun) A disposition or tendency to yield to the will of others.
Synonyms:
deference, compliancy, obligingness, compliance
Usage:
He complied with her request, and answered her challenge in a large wine-cup; she then proceeded with her story, as if appeased by his complaisance.
Idiom of the Day
—

A sudden idea or moment of inspiration; a brainstorm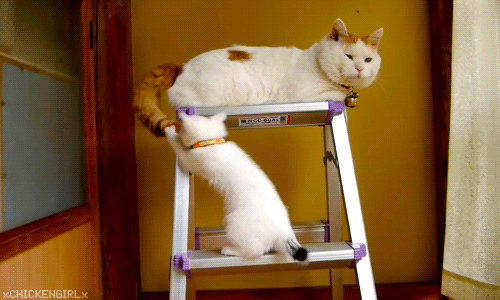 History
Esther Hobart Morris (1814)
Morris was the first female justice of the peace in the US. A mother of three, she began her tenure as justice in 1870, after the previous justice resigned in protest of Wyoming's passage of the women's suffrage amendment. She attracted national attention and tried some 70 cases, becoming a legendary figure in the suffrage movement. The state of Wyoming officially commemorated her role as a leading suffragist in 1890.
Victory Day (Rhode Island)
V-J Day (Victory over Japan Day) commemorates the anniversary of
Japan's surrender
to the Allies in 1945, ending World War II. The
atomic bombs
dropped on Hiroshima on Aug. 6 and Nagasaki on Aug. 9, and the Soviet Union's invasion of Manchuria in the previous week made the surrender inevitable. V-J Day is a legal holiday only in the state of
Rhode Island
, where it is called Victory Day. It is celebrated on the second Monday of August.
Dinosaur Arthritis Joins Baseball, Boardwalks as Another New Jersey First
A dinosaur that roamed what's now New Jersey about 70 million years ago is believed to have suffered from a crippling form of arthritis. Likely a duck-billed dinosaur, or hadrosaur, it's the first-known dinosaur to suffer from septic arthritis.
READ MORE:
1876 - Thomas Edison received a patent for the mimeograph. The mimeograph was a "method of preparing autographic stencils for printing."
i taught grades 5-8 for a year in 1998. i used the mimeograph every day .. hard to believe!
1899
- The refrigerator was patented by A.T. Marshall.
1966 - Michael DeBakey became the first surgeon to install an artificial heart pump in a patient.
1970 - Janis Joplin bought a headstone for the grave of blues singer Bessie Smith. Smith was one of Joplin's idols.
DAILY SQU-EEK
Pictures of the day
Western Spirit
Framing an expansive blue sky, desert buttes, and a pair of majestic horses, Nora Feddal captures the essence of the American West in this image made while visiting Monument Valley Navajo Tribal Park, which extends into both Arizona and Utah.
knit
knit
knit
knit
knit
thanks, lyn
crochet
crochet
crochet
crochet
crochet
RECIPE
CROCKPOT RECIPE
SWEETS
CRAFTS
CHILDREN'S CORNER
... game
Create a quiet, safe game of Jenga by using cut-up sponges.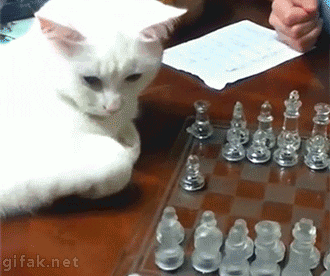 PUZZLE
QUOTE
perhaps you know that i have always considered this MY bridge as it was built during my childhood, in front of my eyes. until this day, i had not realized the misspelling. now, i wont ever forget it!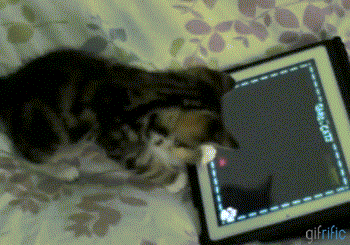 CLEVER
Prevent seeds from falling into your juice by wrapping citrus fruits in cheesecloth (or a clean knee-high) before squeezing.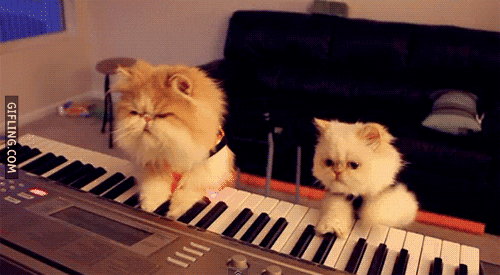 EYE OPENER
Clever Ways to Use an Orphan Sock
Turns out, the single life really works on socks.
Don't fret when laundry day leaves you with a couple of lonely socks. You might just get more use out of them than ever before:
For a heat-blocking band that's a little more crafty than cardboard, snip off the top off a fuzzy sock. You can even add extra pizzazz with a fun snowflake detail.
It'd be silly for your dining room chairs to don argyle all the time, but you can slip socks over a chair's feet when you're rearranging furniture, or as a stand-in for felt protector pads until you buy them for a new piece.
If you're worried about scratching your screen while working in the garden, hiking in a park, or doing some repairs around the house, slip your phone in a sock for an extra layer of protection.