DIANE'S CORNER ... Celebrate Left Handers Day
Celebrating it's first year recognized in 1976, Lefthanders International helped raise awareness of the difficulties of being left handed. Being accused of witchcraft in the 1600s for just using one hand more than the other, was only the beginning. With only 10 percent of the population being left handed, various items are more expensive than their right handed counterparts. Objects like scissors, knives and even school desks can see a mark up of almost 75 percent more for left handed individuals, while golf clubs see as much as a 200 percent increase dependent on brand.
Word of the Day
Definition:

(noun) A signed written agreement between two or more parties (nations) to perform some action.

Synonyms:

compact, covenant

Usage:

The two nations were bitter enemies, but the signing of a concordat showed progress.
thanks, shelley
Idiom of the Day
—

To learn how to do something competently or well after a certain period of practice or development.
History
Opha Mae Johnson Becomes First Woman to Enlist in the US Marine Corps (1918)
During World War I, the US Secretary of the Navy decided to allow women to join the Marine Corps Reserve so that they could take over clerical duties being performed at the time by battle-ready Marines who were needed overseas. Johnson, who was 18 at the time, was the first woman to enlist. It would be another 25 years before the Marines began letting women fill non-clerical positions like parachute rigger, mechanic, and cryptographer.
Alfred Hitchcock (1899)
Hitchcock was a six-time Academy Award-nominated English-American filmmaker who directed more than 50 feature films in a career spanning six decades. A master of the suspense thriller, he developed a style that is so distinctive that any filmmaker working in the suspense genre invariably risks comparison to him. He was one of the best known directors of his time, often making humorous cameo appearances in his own films.
Bud Billiken Day
Bud Billiken
is the "patron saint" of Chicago's African-American children. Created in 1923 by
Robert S. Abbott
, Bud Billiken is a symbol of things as they should be, and his day is primarily a children's event. There is a
parade
held on the second Saturday in August each year, complete with marching bands, baton twirlers, floats, and units from the Navy, Air Force, and National Guard. The formalities end when the parade reaches Washington Park in the Grand Boulevard area of Chicago, where families have picnics and cookouts.
Lessons in Wound Healing from Our Favorite Fly
Instead of stitches and screws, doctors are looking to the next generation of medical adhesives — glues and tape — to patch us up.
READ MORE:
George Washington
1784 - The United States Legislature met for the final time in Annapolis,
MD
.
1846 - The American Flag was raised for the first time in Los Angeles, CA.
1889 - A patent for a coin-operated telephone was issued to William Gray.
1924 - "The Prisoner's Song" by Vernon Dalhart became the first country music record to sell one million copies.
1931 - The first community hospital in the U.S. was dedicated in Elk City,
OK
.
1934 - Al Capp's comic strip "L'il Abner" made its debut in newspapers.
1942 - Walt Disney's "Bambi" opened at Radio City Music Hall in New York City,
NY
.
1959 - In New York, ground was broken on the $320 million Verrazano Narrows Bridge.
Considered by me as "my bridge' since it was built before my eyes, now i will never forget that the name is incorrectly spelled!
1967 - The Daughters of the American Revolution (DAR) refused to allow Joan Baez to perform at Constitution Hall in Washington, DC, because of her opposition to the Vietnam War. Baez responded with a performance at a free concert at the base of the Washington Monument.
1994 - It was reported that aspirin not only helps reduce the risk of heart disease, but also helps prevent colon cancer.
DAILY SQU-EEK
IF TODAY IS YOUR BIRTHDAY
General Traits:
Finance:
Some of you may visit abroad for business trips as you are planning to enhance your business territory. You will get success in your new ventures and this will make you financially stable.
Pictures of the day
Brahmaea wallichii
, also known as the owl moth, is a
moth
from the family
Brahmaeidae
. With a
wingspan
of about 90–160 mm (3.5–6.3 in), it is one of the largest species of Brahmin moth.
This nocturnal species is found in
India
,
Bhutan
,
Myanmar
,
China
,
Taiwan
and
Japan
.
A Walk on the Wild Side
Photograph by Ami Vitale
Ye Ye, a 16-year-old giant panda, lounges in a wild enclosure at a conservation center in China's Wolong Nature Reserve. China has been creating reserves to restore and protect disappearing panda habitat and is now introducing captive-bred pandas into the wild.
knit
knit
knit
knit
knit
crochet
crochet
, 12 mths
crochet
crochet
crochet
RECIPES
CROCKPOT RECIPES
SWEETS
CRAFTS
CHILDREN'S DAY ...
Craft Foamie Tutorial Extravaganza!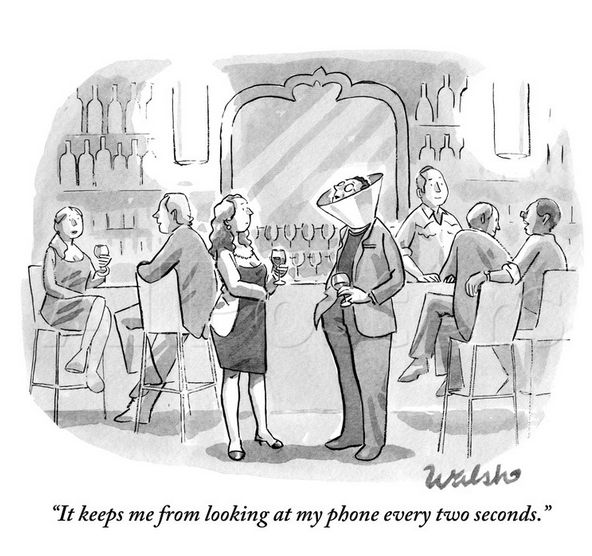 PUZZLE
QUOTE
CLEVER
You probably don't realize it, but your pots come with built-in spoon rests.
Imagine the centre of your back is itching. Which hand do you scratch it with?

Interlock your fingers. Which thumb is uppermost?

Imagine you are applauding. Start clapping your hands. Which hand is uppermost?

Wink at an imaginary friend straight in front of you. Which eye does the winking?

Put your hands behind your back, one holding the other. Which hand is doing the holding?

Someone in front of you is shouting but you cannot hear the words. Cup your ear to hear better. Which ear do you cup?

Count to three on your fingers, using the forefinger of the other hand. Which forefinger do you use?

Tilt your head over on to one shoulder. Which shoulder does it touch?

Fixate a small distant object with your eyes and point directly at it with your forefinger. Now close one eye. Now change eyes. Which eye was open when the fingertip remained in line with the small object? (When the other eye, the non-dominant one, is open and the dominant eye is closed, the finger will appear to move to one side of the object.)

Fold your arms. Which forearm is uppermost?

Left handed fun facts