DIANE'S CORNER ... Celebrate
Chocolate Day
There are a number of dates throughout the year promoting variations of local, national or international
Chocolate Day
– our research leads us to believe that this is the true, definitive, purist '
Chocolate Day
', so celebrate with some of the high cocoa, rich, dark chocolate that makes you go tingly inside… Or failing that, stock up on chocolate biscuits, ice-cream and enjoy a day of secret treats and indulgence…
Word of the Day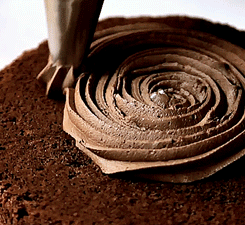 Idiom of the Day
—
To engage in or undertake something with great energy, enthusiasm, or vigor.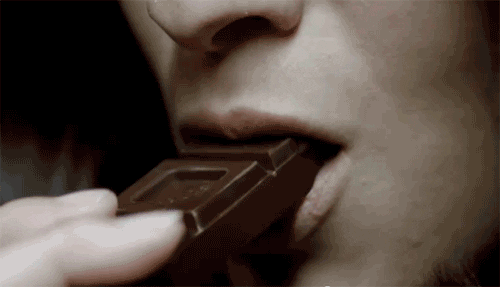 History
An Italian physician and cytologist, Golgi devised a way to stain nerve tissue and, using the technique, was able to clearly observe a neuron, now called a Golgi cell, along with its axon and dendrites branching off. The discovery led to the identification of the neuron as the basic structural unit of the nervous system. He also discovered the Golgi tendon organ and the Golgi apparatus. He shared the 1906 Nobel Prize with Santiago Ramón y Cajal.
This Japanese festival is based on a Chinese legend of parted lovers who are identified with two of the brightest stars in the night sky: Vega, representing a weaver-princess, who is permitted by the king to marry the simple cowherd,Altair. On the seventh day of the seventh month, the lovers are able to meet. The festival is observed throughout Japan, with people hanging colorful strips of paper on bamboo branches outside their homes. It is an especially colorful occasion inSendai, where it occurs a month later, on August 6-8. The whole city is decked out with paper streamers and works of origami.
| Florida Man Arrested after Attempting to Steal 107 Sea Turtle Eggs | |
| --- | --- |

A Florida man has been arrested for poaching more than 100 sea turtle eggs on Jupiter Island in Florida, stealing the eggs as they were hatched late at night.
READ MORE:
1754 - Kings College opened in New York City. It was renamed Columbia College 30 years later.
1885 - G. Moore Peters patented the cartridge-loading machine.
1930 - Construction began on Boulder Dam, later Hoover Dam, on the Colorado River.
1946 - Mother Frances Xavier Cabrini was canonized as the first American saint.
1969 - Canada's House of Commons gave final approval to a measure that made the French language equal to English throughout the national government.
1981 -
U.S. President Reagan
announced he was nominating
Arizona
Judge Sandra Day O'Connor to become the first female justice on the
U.S.
Supreme Court.
1994 -
Amazon.com, Inc.
was founded in Seattle, Washington under the name "Cadabra."
DAILY SQU-EEK
Picture of the day

The

spotted redshank

(

Tringa erythropus

) is a

wader

in the large bird family

Scolopacidae

. First described by German zoologist

Peter Simon Pallas

in 1764, the spotted redshank measures 29–31 cm (11–12 in) long, with a wingspan of 61–67 cm (24–26 in) and a weight ranging from 121 to 205 g (4.3 to 7.2 oz). It breeds across northern Scandinavia and northern Asia and

migrates

south to the Mediterranean, the southern British Isles, France, tropical Africa, and tropical Asia for the winter.
Man's Other Best Friend
The rising sun in Hyderabad, India, silhouettes a boy on his horse through an archway. While a horse won't cuddle in bed with you, it can still be a companion, writes Shiva Krishna: "They're always there to nuzzle you and make your life a better place."
knit
knit
knit
knit
knit
crochet
crochet
crochet
crochet
crochet
RECIPE
adults only

CROCKPOT RECIPE
ayearofslowcooking
I made the very best "free" dinner the other night.
I also tried using jarred pasta sauce for the base, since I didn't have any canned tomatoes in the house. It worked!
The Ingredients.
serves 6.
1 (15-ounce) can black beans, drained
1 (15-ounce) can garbanzo beans, drained
1 (15-ounce) can kidney beans, drained
1 (15-ounce) can corn, drained
1 (24-ounce) jar prepared pasta sauce
1 cup baby tomatoes (optional, they pop after slow cooking!)
1 teaspoon cumin
1 teaspoon
corriander
1 teaspoon
tumeric
(not really a "poor" spice, it's a substitute for saffron, but I had it in the
cupboard
. If you don't have any, you can try a mixture of curry and cardamom, or just omit it all together)
1 cinnamon stick
The Directions.
I used a 6 quart
slow cooker
. Drain the beans and corn, and put the can contents into your crock. Top with tomatoes, if using, and the pasta sauce. Stir in spices, and add cinnamon stick. Cover and cook on low for 7-8 hours, or on high for about 4. If the tomatoes haven't popped on their own, gently poke them with a wooden spoon to pop before serving.
The Verdict.
This was a very filling, and lovely chili without a hint of spice----just a great
medley
of flavor. The cinnamon provided enough of a "sweet" component to convince the kids that I had put brown sugar in their servings. I didn't correct them.
I enjoyed the leftovers for lunch the next day over a baked potato.
SWEETS
CRAFTS
CHILDREN'S CORNER
... craft
Sharpie Tie Dye
PUZZLE
QUOTE
CLEVER
'interesting' product!
EYE OPENER