DIANE'S CORNER ... Celebrate World Farm Animals Day
While World Farm Animals Day has an important, and sad, origin, in the sense it was created to raise awareness of suffering, it can be celebrated in different ways with children. Taking children for a visit to a farm is a great way to teach them about farm animals, and it's a good chance to instil in them the message of treating animals with respect. Another great way to celebrate is by donating to an animal protection charity of your choice.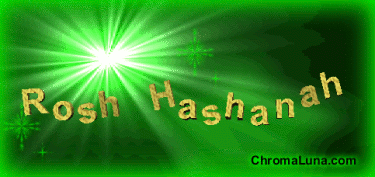 Word of the Day
Definition:

(noun) One who keeps bees, specifically one who cares for and raises bees for commercial or agricultural purposes.

Synonyms:

apiculturist, beekeeper

Usage:

Profits from the sale of honey comprised only a small portion of the apiarist's income.

Idiom of the Day
—

To have an extremely difficult, seemingly impossible task at hand.
History
1876 - The Agricultural and Mechanical College of Texas opened. It was the state's first venture into public higher education. The school was formally dedicated 2 days later by Texas Gov. Richard Coke.
1937 - Warner Bros. released "Love Is on the Air." Ronald Reagan made his acting debut in the motion picture. He was 26 years old.
1947 - The Federatino Internationale de l'Automobile (FIA) formally established Formula One racing in Grand Prix competition.
1948 - The first automobile race to use asphalt, cement and dirt roads took place in Watkins Glen in New York. It was the first road race in the
U.S.
following World War II.
1955 - "Alfred Hitchcock Presents" debuted on CBS-TV.
1959 - "The Twilight Zone" debuted on CBS-TV. The show ran for 5 years for a total of 154 episodes.
1967 - Thurgood Marshall was sworn in. He was the first African-American member of the
U.S. Supreme Court
.
1977 - Gene Simmons (
KISS
) received a platinum record for his solo album.
1986 - The Everly Brothers were given a star on the Hollywood Walk of Fame.
DAILY SQUEEK
READER'S INFO
National Apple Harvest Festival
Oct 1-9, 2016 | Harrisburg, PA
About This Festival
National Apple Harvest Festival is a food festival that takes place at South Mountain Fairgrounds.
San Diego DESIGN Film Festival
Oct 6, 2016 | Lemon Grove, CA
roBOt Festival
Oct 5-8, 2016 | Bologna, Italy
About This Festival
Pictures of the day
City of Workers
is an
oil painting
on canvas completed by the
Berlin Secessionist
painter
Hans Baluschek
in 1920. It depicts a dark and dirty working class sector of the German capital,
Berlin
, in which industrial smoke dominates the skyline and the few lights of windows are drowned in the gloom. The 48.44 × 36.25 in (123 × 92.1 cm) work is held at the
Milwaukee Art Museum
.
After a brief rainstorm in New York City, illustrator Ben Hipp took this creative reflection photo of the Empire State Building
knit
knit
knit
knit
knit
crochet
crochet
crochet
crochet
crochet
RECIPE
, rosh hashanah
CROCKPOT RECIPE
SWEETS
, rosh hashanah
ADULT COLORING
CRAFTS ...
halloween
MATERIALS
STEPS
Tear sheets of white tissue paper in half lengthwise and paste them -- also lengthwise -- onto a large balloon resting on an empty jar. (This prevents the tissue from discoloring the work surface or sticking to it.) Dab wheat paste on a small section at the crown of the balloon, and drape a strip of tissue paper vertically from the balloon's crown to its knot. Using a paintbrush, apply paste over the strip. Add another strip so that it slightly overlaps the first, and brush on more paste. Continue around the balloon, and stop pasting at the widest part of the balloon.

Using clothespins, hang balloon from the clothesline by their knot; let it dry. When dry, pop balloon with a snip of a scissors as you hold the knot. Remove the balloon through the hole around the knot.

When the tissue dries, the balloons are popped and the results "carved." Begin by penciling in any guidelines. Next, use a utility knife to start cutting out the features and then switch to small manicure or sewing scissors, which work well within the tight curves of the rounded forms. On the inside, cover the eyes, nose, and mouth holes with a single layer of tissue paper (apply wheat paste to the edges of the tissue before positioning it).

To display, cut a small circle in the top; poke a hole on either side of it with a needle. Thread a 30-gauge wire through holes. Twist the wire together halfway; push one end inside to hold a battery-powered light, which can be inserted from the hole at the base. Use the other end to hang the ghost.
CHILDREN'S CORNER
...
halloween
PUZZLE
QUOTE
CLEVER
Based on your Color IQ, you have a PhD. You are not afraid to ask substantial questions; you can work with minimum supervision; and you always follow through. Your 3 most dominant traits are: reflective, reliable, and introverted. How about you????
EYE OPENER