a special thanks to ray for letting me use his computer this morning ... what a smooth joy!
DIANE'S CORNER ... Celebrate Apple Day
Braeburn, Discovery, Red Jonagold, a million varieties with a million evocative names, and each one more delicious than the last. Every year the orchards spill forth a cavalcade of crimson, gold, and green, and it's not just the leaves of Autumn. On the heels of this rolling bounty comes the rich smell of apple pies, spicy ciders both alcoholic and not, and all the tastes and smells of this seasonal treat.
Word of the Day
Definition:

(noun) A connoisseur of good food and drink.

Synonyms:

epicure, epicurean, foodie, gourmet, bon vivant

Usage:

He was quite the gastronome, and restaurant chefs around the town knew it was important to impress him.
Idiom of the Day
—

To get a haircut, especially to a length that reveals one's ears.

History
On a Balcony

Resident on a balcony at Absolute World in Mississauga, ON, Canada
knit
knit
knit
knit
knit
crochet
crochet
crochet
, toe up
crochet
, 0 - 12 mths
crochet
RECIPE
CROCKPOT RECIPE
SWEETS
, crockpot
ADULT COLORING
CRAFTS
thanks, linda
Wrapped Scarf
Wrap a skein of yarn around the back of chair and secure with three pieces of leather for a scarf that's stylish and warm.


CHILDREN'S CORNER
... halloween
Snack-o'-Lantern Fruit Cups
PUZZLE
QUOTE
CLEVER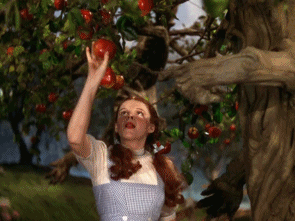 EYE OPENER