DIANE'S CORNER ... Celebration International Artists Day
Art has been an important part of the human experience for time out of mind, the first records of the world are not written in books, but are captured in paintings, sculptures, and music that helps to paint a picture of world lost to the past. Whether it's revealing a style of dress worn in a period by the clothing worn in the painting, or the slight heresy's hidden in some of the worlds most religious works, art can reveal a hidden or lost side of us to the present.
Maybe you've had your eye on a painting or sculpture, or feel that your garden could use sprucing up with a one of a kind wind-chime. Whatever the case, International Artist Day is the time to get out and bring a little beauty into your home. If you're the creative sort, IAD can be an excuse to finally get back to your craft and bring something personal into your life through artistic expression.
Museums and Art Galleries can be another way to celebrate this day, and many of these offer classes in the creative arts. So visit your local artistic establishments, and maybe enroll in something to add a new skill of self-expression to your life. IAD is a great time to celebrate existing artists, and the artist that exists within all of us.
Word of the Day
Definition:

(noun) A long-stemmed sacred or ceremonial tobacco pipe used by certain Native American peoples.

Synonyms:

peace pipe

Usage:

Among the Blackfeet warriors who advanced with the calumet of peace she recognized a brother.
Idiom of the Day
—

To be beyond one's prime; to be no longer useful, effective, or functional.
History
George III Becomes King of Great Britain and Ireland (1760)

George III ascended the throne at the age of 22, during the Seven Years' War. The war had put England in financial distress, and George supported raising funds through taxation of the American colonies. This policy proved disastrous for him, as it provoked the American Revolution and led him to be blamed in part for losing the colonies. Later in life, George's mental health declined, and his son acted as regent after 1811.
Minnie Pearl (1912)
Pearl was an American country comedienne, born Sarah Colley in Centerville, Tennessee. One of the Grand Ole Opry's most iconic performers, she appeared on the show for more than 50 years, performing routines that gently poked fun at rural Southern culture. Outfitted in styleless "down home" dresses and a hat with a price tag that dangled over its brim, she also appeared regularly on the television show
Hee Haw
from 1969 to 1991.
Enormous Dinosaur May Be Least Scary Thing to Hail from Australia
Australian Age of Dinosaurs museum founder David Elliott was herding sheep when he came across a pile of bones in Western Queensland, Australia, in 2005. The discovery turned out to be huge – literally.
READ MORE: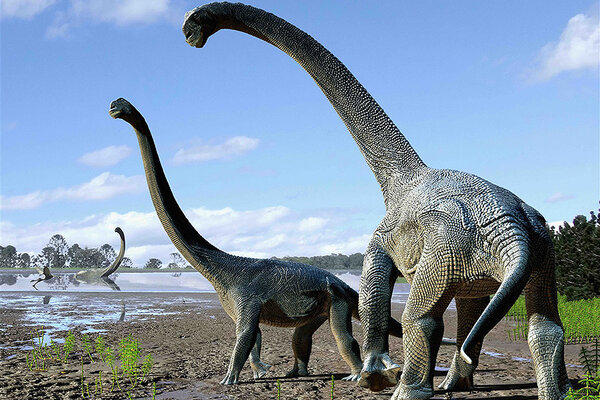 Enormous dinosaur may be least scary thing to hail from Australia
1825 - Composer Johann II Strauss was born.
1838 - Composer Georges Alexandre-Cesar-Leopold Bizet was born. He is best remembered for his opera "Carmen."
1870 - The first
U.S.
trademark was given. The recipient was the Averill Chemical Paint Company of New York City.
1881 - The founder of "Cubism," Pablo Picasso, was born in Malaga, Spain.
1954 - A
U.S.
cabinet meeting was televised for the first time.
1955 - The microwave oven, for home use, was introduced by The Tappan Company.
1962 - American author John Steinbeck was awarded the Nobel Prize in literature.
2001 - It was announced that scientists had unearthed the remains of an ancient crocodile which lived 110 million years ago. The animal, found in Gadoufaoua, Niger, grew as long as 40 feet and weighed as much as eight metric tons.
DAILY SQU-EEK
READER'S BLOG
ellen's blog with everyday recipes and hints that you will want to know about!
Pictures of the day
A 100-korun banknote from
the first issue
of the
Czechoslovak koruna
, the national currency of
Czechoslovakia
from 1919 to 1939 and from 1945 to 1993. The issue, which consisted of denominations of 10, 20, 50, 100 and 1000 korun, used banknotes of the Austro-Hungarian Bank to which adhesive stamps equal to 1/100 the value of the note were affixed.
knit
knit
knit
crochet
crochet
crochet
crochet
crochet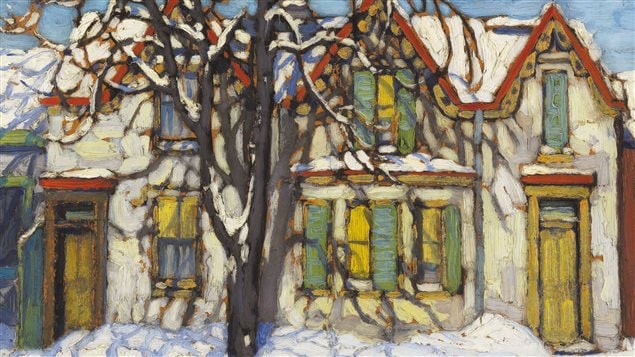 RECIPE
CROCKPOT RECIPE
boeuf bourguignon
SWEETS
ADULT COLORING
CRAFTS
Tortured Candles
CHILDREN'S CORNER
... embroidery
Dollar Store Shelf Liner Sewing
I spotted a particular type of shelf liner in rolls in the Dollar Tree last week and on closer inspection it was the perfect material for five year olds and up learning to sew with.
PUZZLE
QUOTE
CLEVER
EYE OPENER
13 little-known punctuation marks we should be using