DIANE'S CORNER ... Celebrate World Ozone Day
This special day is held on September 16th to mark the day back in 1987 when the Montreal Protocol was signed. As a result, a number of special events such as talks and seminars are held in the Canadian city of Montreal on this day.
Word of the Day
Definition:
(noun) Depression of spirits from loss of hope, confidence, or courage; dejection.
Synonyms:
despondence, disconsolateness
Usage:
He slipped through all the grades of despondency until he reached a bottom of absolute gloom.
History
| Hans Augusto "H.A." Rey (1898) | |
| --- | --- |

Rey and his wife were the creators of the Curious George series of children's books. George, an impish monkey, first appeared in Rey's little-remembered Cecily G. and the Nine Monkeys and was so well received that the Reys decided to write an entire book about him. Their work was interrupted by the outbreak of WWII, however, and the Reys, who were Jews, fled Paris hours before it fell to the Nazis, taking with them the illustrated manuscript of Curious George.
| National Championship Air Races and Air Show | |
| --- | --- |

The National Championship Air Races and Air Show is a four-day nostalgia trip for air buffs, held since 1964 in Reno, Nevada, and providing some 180,000 spectators with the sight and sound of piston-engine planes flying around closed-pylon race courses. The race is the only one in the world that covers all four classes: Unlimited (vintage warbirds and homebuilt racers), AT-6 (World War II pilot trainers), Formula One (super-midget planes), and Biplane (double-winged barn stormers). Air shows of military demonstrations, parachuting exhibits, and military fly-bys are also some of the events.
| Even Children on Tricycles Should Wear Helmets, Researchers Say | |
| --- | --- |

For the past decade, we've drilled into children that when they ride a bike, they need to wear a helmet. Now scientists say it may be too late: Tricycle riders should be wearing them, too. Think this is a case of safety overkill?
READ MORE:
1620 - The Mayflower departed from Plymouth, England. The ship arrived at Provincetown,
MA
, on November 21st and then at Plymouth,
MA
, on December 26th. There were 102 passengers onboard.
1630 - The village of Shawmut changed its name to Boston.
1920 - Enrico Caruso recorded his last work for Victor Records.
1953 - "The Robe" premiered at the Roxy Theater in New York. It was the first movie filmed in the wide screen CinemaScope process.
1963 - The Beatles single "She Loves You" was released in the U.S.
1968 - "The Andy Griffith Show" was seen for the final time on CBS.
1976 - The Episcopal Church formally approved women to be ordained as priests and bishops.
1998 - Meryl Streep received a star on the Hollywood Walk of Fame.

DAILY SQU-EEK
If You Were Born Today,
September 16
You have great facility with words--for good or for bad! While you can be highly entertaining and witty, sometimes your words bite, and you may come across as too opinionated. However, you are exceptionally kind and helpful to people you love. Security is extremely important to you, and you resist change as a result, preferring the tried and true.
You are at once determined and emotional, so that there is a distinct tough side to your nature, yet a deeper, more sensitive and intuitive side as well. You love to learn, and will constantly seek out experiences that add to your knowledge throughout your life.
Famous people born today: Lauren Bacall, B. B. King, Peter Falk, Mickey Rourke, Jennifer Tilly, Molly Shannon, David Copperfield, Ian Harding, Amy Poehler, Alexis Bledel.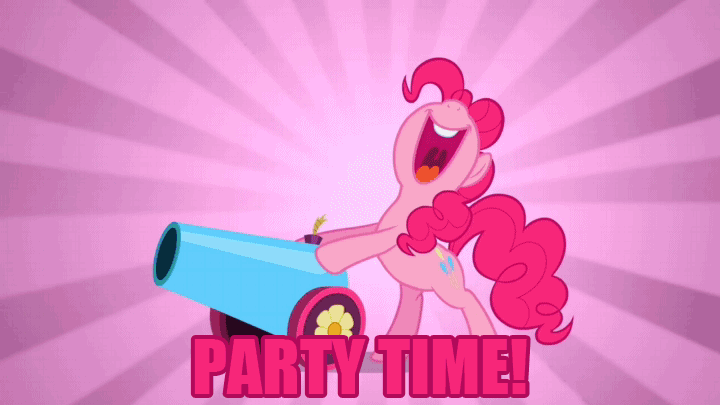 Montauk Moment
Long interested in aerial photography, Clayton Harper used a small-scale unmanned aerial craft to capture this vantage of him and his wife at sunset in Montauk, New York. Harper had been waiting for optimal lighting and shadows for other photos when he decided to use the time and equipment to try something new. At the time, his wife was expecting their first child. "I was instantaneously drawn to this new perspective of the relationships between me and my wife, our unborn child, and the earth," he writes. "In this moment, I saw the forces of our anxiety of the unknown and the excitement of our new baby through the environment we were in."
crochet
RECIPES
CROCKPOT RECIPES
stephanie o'dea
CRAFTS
taken at the right moment!
CHILDREN'S CORNER
... craft
taken at the right moment!
PUZZLE
QUOTE
taken at the right moment!
taken at the right moment!
"Welcome" in

Armenian [Western] (Armenia) [inf.] - Pari yegas
taken at the right moment!
CLEVER
EYE OPENER
Animals Posing For The Camera Like Professional Models
Models know how to walk the walk, talk the talk, and pose for the camera, and that's why they get paid to look pretty and wear great clothes. Turns out animals are better at modeling than most humans, and they don't need to attend any fancy classes to learn how to work it for the camera. So the next time you're trying to look your best in a picture just channel these animals posing and you can't go wrong.
These animals posing for the camera are way too sexy for their fur, and they know it!
1. Strike A Pose!
2. This Kangaroo Is Too Cool For School
3. I'm Ready For My Magazine Spread!
4. The Perfect 'Come Hither' Face
5. Paint Me Like On Your French Girls
6. Do You Have Tickets… Tickets To The Gun Show?
7. She's Sexy And She Knows It
8. Been Working On This Face For Years
9. Check Out Those Bunny Buns!
10. This Tree Model Shows Us How It's Done
11. This Squirrel Was Born To Model
12. Photograph Me Here On My Purple Throne
13. Duck, Duck, Model
14. Meet Stella "The Sexy Seductress"
15. This Foxy Feline Considers This One Of Her Favorite Poses Of All Time
His owner writes, "My cat Dave does this all the time."
16. Look Back At It
17. I Know Why You're Tired… You've Been Thinking Of Meow All Day
18. Can't Touch This!
19. Jungle Beauty
20. Plus Size Model Works It On The Beach
21. You Fancy
22. The Coolest Cat On The Block
23. Mommy Gorilla Has A Camera-Ready Grin!
24. King Of The Selfie
25. Miss Alaska