DIANE'S CORNER ... Celebrate Greenpeace Day
Since then, Greenpeace has achieved an abundance of victories over eco-crimes, as well as making an enormous contribution to raising awareness of environmental issues across the globe. They constantly strive for their vision of a society which recognizes the Earth as an essential life support system whose resources are not infinite and must be protected and cared for. Their campaigns range from raising awareness of the receding ice of the Arctic to protecting the oceans and rain forests to working towards nuclear disarmament.
Word of the Day
Definition:
(noun) A small vehicle with four wheels in which a baby or child is pushed around.
Synonyms:
stroller, baby buggy, pram, pushchair, go-cart, pusher, carriage
Usage:
Charlotte is quite spoiled; each of her dolls has its own perambulator, parasol, and wardrobe.
History
| 10000-Year-Old Stone Tools Found near Seattle | |
| --- | --- |

When real estate developers call in a team of archaeologists to survey the land prior to breaking ground, they're hoping for a routine, ho-hum report.That's not what they got at a planned mall construction site near Redmond, Washington.
READ MORE:
1858 - The first mail service begins to the Pacific Coast of the
U.S.
under government contract. Coaches from the Butterfield Overland Mail Company took 12 days to make the journey between Tipton,
MO
and San Francisco,
CA
.
1903 - Country singer Roy Acuff was born. He was the first living artist to be elected into the Country Music Hall of Fame.
1928 - Alexander Fleming discovered the antibiotic penicillin in the mold
Penicillium notatum
.
1949 - "The Lone Ranger" premiered on ABC. Clayton Moore was the Lone Ranger and Jay Silverheels was Tonto.
(jay silverheels lived in my neighborhood in brooklyn when i was growing up. his garage had a dynamic native painting of figures dancing)
1955 - Betty Robbins became the first woman cantor.
1982 - The first issue of "USA Today" was published.
1997 - The domain name "google.com" was registered.
1998 - Reba McEntire received a star on the Hollywood Walk of Fame.
2003 - In Independence, MO, the birthplace of Ginger Rogers was designated a local landmark. The move by the Independence City Council qualified the home for historic preservation.
DAILY SQU-EEK
If You Were Born Today,
September 15
Artistic talent is strong with this birthday. As grounded as you are, every now and again you face deep changes that force you to let go and then reinvent yourself. Your experiences in life bring greater awareness and heightened intuition. You have strong sex appeal and are highly attracted to romantic relationships. People are drawn to you for advice, help, and comfort. Your intuition is well-developed, and so is your imagination, which seems to know no bounds. You're a bit of a maverick. Although sensitive, you are not afraid to do your own thing. Famous people born today: Chelsea Staub, William Howard Taft, Agatha Christie, Tom Hardy, Tommy Lee Jones, Oliver Stone.
Picture of the day

Mary of Hungary

(1505–1558) was

queen of Hungary

and

Bohemia

as the wife of

King Louis II

. After their short, childless marriage ended with Louis' death, Mary's brother

Ferdinand I

came to power and made her regent – and later

governor

– of the Netherlands. She created unity between the provinces and was an enthusiastic patron of literature, music, and hunting.
Featherweights
Photograph by Paul Nicklen, National Geographic
At Canada's western edge, beach combing wolves swim between islands, eating whatever the sea serves up. Relatives babysit youngsters such as these at rendezvous sites, and their parents bring them food until they're old enough to hunt—and beach comb—with the pack. Coastal wolves can get as much as 90 percent of their food from the sea.
knit
RECIPES
CROCKPOT RECIPES
stephanie o'dea
CHILDREN'S CORNER
... coloring
PUZZLE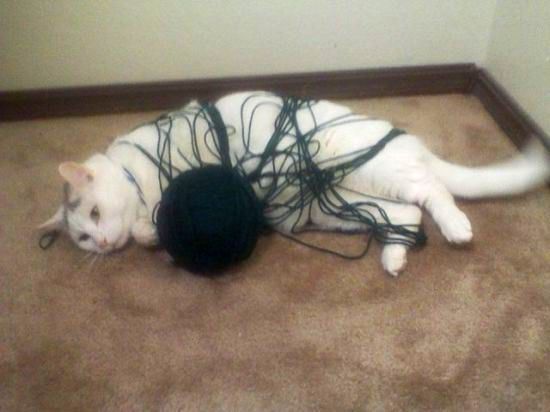 "Welcome" in

Arabic (Middle East, North Africa) - Merhaba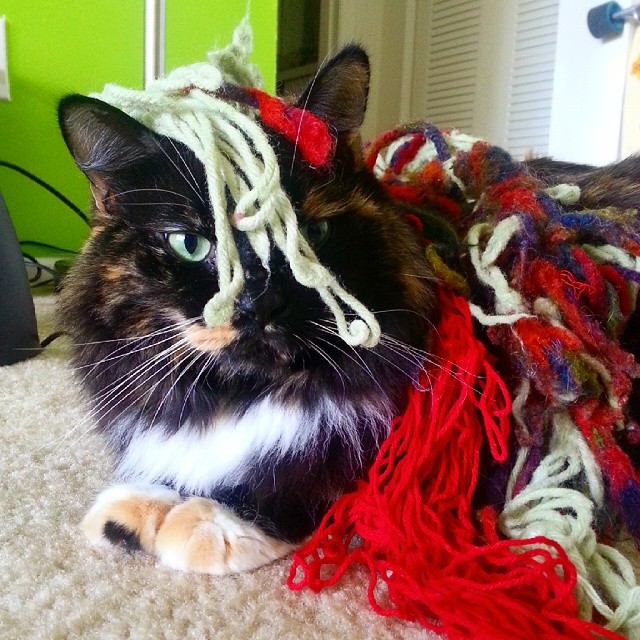 QUOTE
CLEVER
EYE OPENER
Acts of Kindness
(61-80 out of 105)
(61. Sticks and stones...will wake a baby up.
62. Thanks #603.
63. You are the BEST!
64. Dear Pot Smokers...
65. Aww, thanks Nancy.
66. Two high school kids were eating at Denny's restaurant and decided to run out without paying. Their server discovered this and started crying, frantically looking for the money. It was going to come out of her paycheck. That's when a kind stranger paid her bill like this.
67. A good samaritan saw a car slam into another car and drive off... but, before it did, they grabbed its license plate number. Then, they left this helpful note on the car that was the victim of the hit and run:
68. A delivery man was involved in a collision, so these police officers delivered the pizza for him.
69. These Lowe's employees fixed this veteran's wheelchair when it broke in the store.
70. A firefighter made sure this little kitten was okay.
71. These little notes were left around a high school, making someone's day a bit brighter.
72. Why thank you. :)
73. Random business cards made people see themselves in a more positive light.
74. These students gathered to mourn the loss of one student's mother to cancer.
75. This tourist brightened a little girl's day when he handed her a flower.
76. During a flood, this man risked his life to save these kittens.
77. A child had the idea to install a refrigerator where people could leave food for those who need it.
78. They saw this puppy was in danger and didn't hesitate to help out
79. This Subway decided to help feed the hungry.
80. These customers defended a cashier, and were unexpectedly rewarded.