DIANE'S CORNER ... Celebrate Respect Day
For many the day involves being more attentive to loved ones, but it can really be used as a catalyst for treating any people with a more polite approach.
There are no rules surrounding ways in which you could celebrate this year, it's really down to you. You could take your wife or husband out for a romantic meal, you could visit an elderly relative or you could endeavor to be more encouraging to others.
Of course, respect isn't something that should only be given once a year and hopefully the day will inspire people to think more about how they treat others all year around.
Word of the Day
Definition:
(noun) Reading carefully with intent to remember.
Synonyms:
poring over, studying
Usage:
Many biographies have been written about her, but a perusal of her personal diaries is still the best way to learn about her life.
History
| George Washington Lays Cornerstone of US Capitol (1793) | |
| --- | --- |

The US Capitol is the seat of the legislative branch of government in Washington, DC. The city's dominating monument, it was built on an elevated site chosen by George Washington in consultation with architect Pierre Charles L'Enfant. The building was begun in 1793, after the president set the cornerstone during a groundbreaking ceremony that included Masonic rites. As it stands now, the building is the result of the work of several architects.
Born in Sweden, Garbo appeared in publicity films for the store where she worked as a young woman. She later studied at the prestigious Royal Dramatic Theatre in Stockholm, where she was discovered by film director Mauritz Stiller. She appeared in her first film in 1924, and her beauty and enigmatic personality made her a star. She made only a handful of films and retired abruptly in 1941 at the age of 36, later living in legendary seclusion.
In the News
| Caffeine at Night May Disrupt the Body's Internal Clock | |
| --- | --- |

A small and preliminary study suggests that caffeine does more than serve as an eye-opener: When consumed a few hours before bed, the most widely consumed psychoactive drug in the world seems to disrupt the body's internal clock
READ MORE:
1709 - The creator of the first dictionary of the English language, Samuel Johnson, was born in England.
1769 - It was reported, by the Boston Gazette, that the first piano had been built in North America. The instrument was named the spinet and was made by John Harris
1830 - The "Tom Thumb", the first locomotive built in
America
, raced a horse on a nine-mile course. The horse won when the locomotive had some mechanical difficulties.
1837 - Tiffany & Co. was founded in New York City.
1851 - The first issue of "The New York Times" was published.
1895 - Daniel David Palmer gave the first chiropractic adjustment.
1955 - The "Ed Sullivan Show" began on CBS-TV. The show had been "The Toast of the Town" since 1948.
1963 - "The Patty Duke Show" premiered on ABC-TV.
2003 - Robert Duvall received a star on the Hollywood Walk of Fame.
DAILY SQU-EEK
If You Were Born Today,
September 18
You are someone who can be "hard to know" because of your fluctuations between sociability and independence--you're friendly when others have you, and aloof or unavailable at other times. You need time to yourself to refuel. You're highly intuitive, helpful, and a natural teacher. While worry and self-doubt can be issues in youth, you get better with age!
You are at once peace-loving and hard-working. You appreciate the comforts of home and family, but you are also enthusiastic about your work. You cling to your lifestyle and don't make sweeping changes easily. An overall feeling of stability is important to you. You may be drawn to partners who are emotional and a tad dramatic. Famous people born today: Lance Armstrong, Greta Garbo, Frankie Avalon, James Gandolfini, Robert Blake, Jada Pinkett Smith, James Marsden.
A Slight Trick of the Eye
"Truly, nature is the best painter," says Stas Bartnikas. Bartnikas had flown over the Namib Desert during sunrise and sunset and noticed that the color of the dunes heavily depended on the angle of the sunlight and the point of view, with colors changing and unusual pictures and patterns emerging. As it turned out, he writes, the effect can also be observed from the ground. He took this photo while riding through Namib-Naukluft National Park one morning. "The dune behind the tree looked very unreal," he writes, "like clouds or something else, because of [the] special angle of the sunlight." He had only five minutes to photograph—after that, the effect disappeared.
crochet
crochet
crochet
RECIPES
CROCKPOT RECIPE
stephanie o'dea
CRAFTS
CHILDREN'S CORNER
... craft
PUZZLE
QUOTE
"Welcome" in

Basque (Spain, France) - Ongi etorri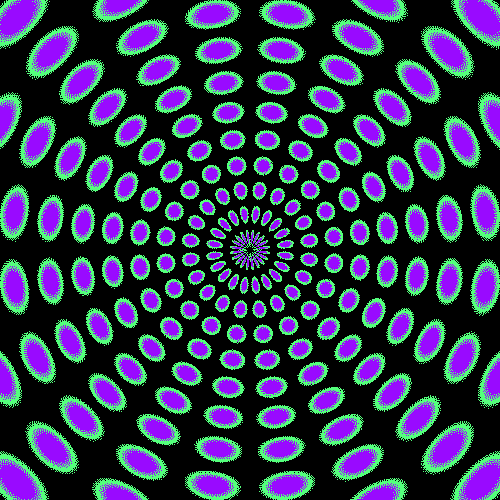 CLEVER
How to clean your microwave without chemicals
You will need:
2-3 citrus fruit: lemon, lime, orange or grapefruit (I used 2 lemons and 1 grapefruit)
1 cup vinegar (I used apple cider but any works)
plain water to cover the citrus fruit
1 large microwave safe bowl
Directions:
Slice the citrus fruit.
In a large microwave-safe bowl place the citrus and vinegar.
Cover the fruit with water
Turn the microwave on high for several minutes or until the solution boils and the window is steamy (Experiment for the first time. I had to keep mine going for 20 minutes; I set it for 30 minutes first and stopped it when I've noticed the boiling).
Do not open the door but let it sit to cool for 15 minutes before opening the door.
Remove the bowl and wipe out the inside; it will clean very easily.
Clean the rubber gasket around the door too.
If the window is still greasy, apply some of the citrus/vinegar/water mixture from the bowl, leave it to work for a few minutes then wipe clean.
If your microwave is super dirty and this method doesn't clean it completely, clean again with a paste made of baking soda and water (you shouldn't need this step though).
Fortunately, microwaves aren't hard to clean if you know how. And now you know how to clean your microwave without chemicals and with minimal effort. I hope this helps keep your microwave clean and your mind sane.
from this:
to that:
EYE OPENER