DIANE'S CORNER ... Celebrate International Day of Peace
Peace means so much more than an absence of war. More ordinary conflicts arise from disputes with family, colleagues and neighbors and these disturb our sense of peace. Making peace with one person today, even if it is just with yourself, is a fitting way to mark the day. Light a candle, reflect, forgive and enjoy being tranquil.
Parents, do you reward your children when they share toys and help each other? Learning how to solve disputes without aggression is a great way to enjoy peace day. A sponsored toddler can raise funds for peace charities and tire out the little ones. Bliss!
Peace needs building, not just celebrating. Make everyday your day of peace as you work towards harmony at home, school, work and in the community
thanks, susan
Word of the Day
Definition:
(noun) A vessel used for decanting, especially a decorative bottle used for serving wine.
Synonyms:
carafe
Usage:
Sir Percival was sitting at the table with a decanter of wine before him.
History
| The Hindu Milk Miracle (1995) | |
| --- | --- |

On September 21, 1995, news spread around the world that Hindu worshipers in India and several other countries were experiencing what they considered a miracle. At numerous temples, thousands of Hindus were spooning offerings of milk to statutes of deities, especially the elephant-headed god Ganesha, and claiming that the milk—which appeared to disappear from the spoons—was being miraculously consumed by the gods.
Maurice Barrymore was the first in the famous family of Barrymore actors. In 1875, a few years after he began his acting career in London, Barrymore went to New York and became an instant success. Over the next 25 years, he starred in a variety of roles. In 1876, he married Georgiana Drew, the actress daughter of famous British-American actors John and Louisa Lane Drew, thus founding what would become known as "The Royal Family of Broadway."
| This Skintight "Invisibility Cloak" Can Hide Tiny 3-D Objects | |
| --- | --- |

We're one step closer to Harry-Potter-style invisibility cloaks. In a study published Thursday in Science, researchers report the first ever success in cloaking 3-D objects regardless of their shape..
READ MORE:
1784 - "The Pennsylvania Packet and Daily Advertiser" was published for the first time in Philadelphia. It was the first daily paper in
America
.
1893 - Frank Duryea took what is believed to be the first gasoline- powered automobile for a test drive. The "horseless carriage" was designed by Frank and Charles Duryea.
1897 - The New York Sun ran the "Yes, Virginia, there is a Santa Claus" editorial. It was in response to a letter from 8-year-old Virginia O'Hanlon.
1937 - J.R.R. Tolkien's "The Hobbit" was first published.
1948 - Milton Berle debuted as the host of "The Texaco Star Theater" on NBC-TV. The show later became "The Milton Berle Show." Berle was the regular host until 1967.
1957 - "Perry Mason", the television series, made its debut on CBS-TV. The show was on for 9 years.
1970 - "NFL Monday Night Football" made its debut on ABC-TV. The game was between the Cleveland Browns and the New York Jets. The Browns won 31-21.
1981 - The
U.S.
Senate confirmed Sandra Day O'Connor to be the first female justice on the
U.S.
Supreme Court.
DAILY SQU-EEK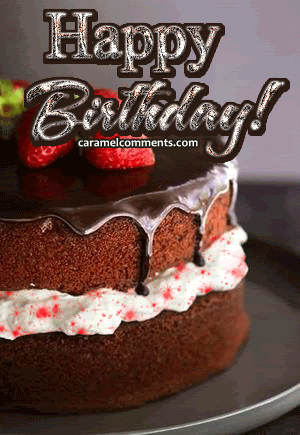 Coffee Car
While traveling in western Mongolia's Khovd Province, Terry Allen eagerly set out from her shabby hotel to capture sunrise shots in the Altay Mountains. "I had just set up my tripod in the predawn, and I glanced over at our van and saw the guys had the light on inside and were steaming it up making coffee," she writes. "As an added touch, one of them had left his tripod set up outside the van. I framed the shot to include the indigo sky and the mountains and shot several frames until the windows fogged up completely."
knit
knit
crochet
crochet
crochet,
6 mths - 3 yrs
RECIPE
CROCKPOT RECIPE
stephanie o'dea
CRAFTS
CHILDREN'S CORNER
.....
PUZZLE
QUOTE
GRAPES THAT TASTE LIKE COTTON CANDY
THIS COMPANY MAKES DESIGNER GRAPES INCLUDING COTTON CANDY FLAVORED GRAPES AND WITCH FINGERS GRAPES THAT LOOK AND TASTE LIKE NOTHING ELSE. YOU HAVE TO SEE AND TRY IT!
In California on Mohawk Street there's a company making an already delicious fruit—Grapes—even better!
WITCH FINGERS
They call these grapes Witch Fingers and they taste just like normal grapes but have a weird shape that is more like peppers than grapes.
We admit that their shape is weird, but wait till you put these "fingers" in your mouth.
COTTON CANDY GRAPES
And of course the famous cotton candy grapes!
SO HOW DO THEY DO THIS?
Farmers make seedless fruits by grafting species together and growing old branches into new trees. Grapes that don't make seeds are actually a genetic problem for the plants, hindering the ability to reproduce. But that happens to be good for eating!
Remember that next time you eat seedless grapes, which might just also taste like cotton candy or something even odder!
"Welcome" in

Bulgarian (Bulgaria) [to several] - Dobre doshli
thakns, helen
CLEVER
How rare is your personality

My personality is "rare" ... you?
EYE OPENER