DIANE'S CORNER ... Celebrate Love Note Day
For couples that plan exchanging Love Notes, then doing so in unpredictable ways can make the whole day a fun experience. Leaving a note in a fridge, or on the inside of the bathroom door are just two examples.
Word of the Day
Definition:
(noun) A model or standard for making comparisons.
Synonyms:
guide
Usage:
By using a templet, the artist was able to reproduce the exact same design on each of the tiles.
History
| Sir Francis Drake Circumnavigates the Globe (1580) | |
| --- | --- |

In 1577, Drake set out with five ships to raid Spanish holdings on the Pacific coast of the New World. He abandoned two ships in South America, and, with the remaining three, navigated the Straits of Magellan, becoming the first Englishman to make the passage. After one ship was destroyed and another returned to England, Drake continued alone. He crossed the Pacific, rounded the Cape of Good Hope, and arrived at Plymouth with an abundance of treasure
| Saint Francis of Assisi (1181) | |
| --- | --- |

The patron saint of animals, Saint Francis of Assisi was an Italian monk canonized as a saint in 1228. Born into a wealthy family, he was a soldier and prisoner of war before he experienced a conversion in his early 20s. He sold his property, gave the money to the church, and began a life of poverty and devoutness. He soon attracted followers and became the founder of the Franciscan order of friars.
In Galway, Ireland, the opening of the oyster season is celebrated with parties, music, and an oyster-opening competition. A young woman chosen to preside over the activities as the Pearl presents the first oyster to the mayor, who traditionally stands on Clarenbridge Pier in his scarlet robes waiting to open and taste it. Banquets are held in the evening and local pubs serve oysters by the bucketful, washed down by beer.
| Rare Supermoon Eclipse Should Bring Wonder, Not Apocalypse | |
| --- | --- |

On Sunday night and early Monday morning, much of the Earth will witness a glorious heavenly event. The night of September 27-28 will showcase a lunar eclipse coupled with a "supermoon" -- a full moon that appears larger because it's at perigee, the closest point of its orbit with Earth.
The entire eclipse, from first shadow to last, will be visible from most of the Americas -- including the eastern half of the United States -- Canada, Greenland, Western Europe, western Africa north of the equator and parts of Antarctica. Other portions of the world, including western North America, the rest of Europe and Africa and a swath of western Asia, will see most of the drama, though they'll miss the first or fading bites of the moon.
READ MORE:
1789 - Thomas Jefferson was appointed America's first Secretary of State. John Jay was appointed the first chief justice of the
U.S.
Samuel Osgood was appointed the first Postmaster-General. Edmund Jennings Randolph was appointed the first Attorney General.
1927- Scientists find the skull of a prehistoric man in Java that is widely believe, at that time, to be he so-called 'missing link.'
1960 - The first televised debate between presidential candidates Richard M. Nixon and John F. Kennedy took place in Chicago,
IL
.
1962 - "The Beverly Hillbillies" premiered on CBS-TV.
1969 - "The Brady Bunch" series premiered on ABC-TV.
1981 - The Boeing 767 made its maiden flight in Everett,
WA
.
1985 - Shamu was born at Sea World in Orlando,
FL
. Shamu was the first killer whale to survive being born in captivity.
1991 - Four men and four women began their two-year stay inside the "Biosphere II." The project was intended to develop technology for future space colonies.
2006 - Facebook was opened to everyone at least 13 years or older with a valid email address.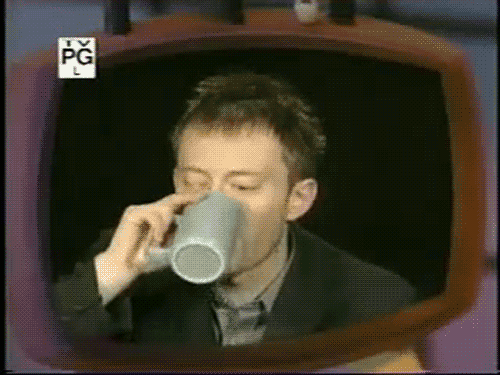 DAILY SQU-EEK
If You Were Born Today,
September 26
Perceptive, warm, and charming, you are well-liked for your playful qualities, but you are also very grounded and can be practical and serious in your pursuit of success and management of your life. Your image is important to you, and you always try to keep things aboveboard. Your stamina and endurance are notable.
Success is more likely if your career allows you to express your creativity freely. You have a lot to give a partner, and you may be taken advantage of by less noble individuals as a result. Famous people born today: T. S. Eliot, George Gershwin, Serena Williams, Olivia Newton-John, Linda Hamilton.
Sun Exposure
Passengers on a tour of the Northwest Passage boarded Zodiacs near Beechey Island, Canada, after hearing of a possible polar bear sighting—the first of the trip. "Our drivers maneuvered us [into] perfect positions to take pictures of the bear without stressing the animal," writes Nina Stavlund. "You could feel the excitement, but everyone was very quiet." With flowing adrenaline and a pounding heart—"This was, after all, my first polar bear in the wild"—Stavlund was shaking so much that she had to take a few deep breaths. "I made sure my shutter was fast and that I had a good exposure [so as] not to wash out the beautiful white coat. [When] the bear turned its head toward the sun, I saw a catch light in the eye and pressed the shutter until my buffer was full."
crochet
RECIPE
CROCKPOT RECIPE
stephanie o'dea
CRAFTS
CHILDREN'S CORNER
... craft
TP Flyer
Supplies
Instructions
Start out by cutting your toilet paper tube at an angle. This is where the windshield will go. If you want you could leave it just the way it is and have a snub-nosed jet.
I like to dry-fit everything before I put together my project. This is a good time to make any changes or alterations to your design. Anything goes! When you are happy with your plane it's time for the final step...decorating!
If you want to spend a little more time, you can really make your TP. Flyer look nice. This is my favorite part of any project — covering it with tape and dressing it up! I like to use different colored tape to make the project look really cool. I made a design on the wings with my blue tape, and carefully outlined the plastic canopy as well. If you prefer, you could use some colored markers or crayons, even some stickers! As always, try different things and have fun.
OK — now it's time to put it all together. For my TP Flyer I used small strips of tape to attach the wing and tail sections together. Then I found two old pen caps to use as my jet engines and attached them under the wing with tape. I also played around with the windshield design.
And there you have it...a cool T.P. Flyer, made from nothing but trash and tape!
PUZZLE
QUOTE
GUY TURNS BIRTHMARK INTO EXTRAORDINARY MAP
HIS SKIN TELLS THE TALE OF A MAGICAL LAND HE HAS YET TO IMAGINE.
"Welcome" in

Cheyenne (United States) - Va'ohtama
CLEVER
thanks, sheri
Clothes Hanger
Organize your jewelry with a multi-level hanger.
EYE OPENER