DIANE'S CORNER ... Celebrate Women's Day
Word of the Day
Definition:
(adverb) To or toward that place; in that direction.
Synonyms:
there
Usage:
Let us stroll thither, and examine the matter nearer.
History
Grahame was an English author best known for writing The Wind in the Willows, whose anthropomorphic animal characters—Mole, Rat, Badger, and Toad—captivatingly combine human traits with authentic animal habits. Though a children's classic, it has been enjoyed by readers of all ages since its publication in 1908. In addition to writing, Grahame worked as at the Bank of England for some time.
| Menopausal Whales Lead the Group, Study Says | |
| --- | --- |

What does an ocean-going titaness do after she has the lost the ability to bear young? Well, for starters, she goes on living—sometimes past the ripe old age of 90, while male killer whales over 50 are dying off in droves.
1618 - Johann Kepler discovered the third Law of Planetary Motion.
1702 - England's Queen Anne took the throne upon the death of King William III
1855 - A train passed over the first railway suspension bridge at Niagara Falls,
NY
1894 - A dog license law was enacted in the state of
New York
. It was the first animal control law in the
U.S.
1910 - In France, Baroness de Laroche became the first woman to obtain a pilot's license.
1910 - The King of Spain authorized women to attend universities.
1945 - Phyllis Mae Daley received a commission in the
U.S.
Navy Nurse Corps. She later became the first African-American nurse to serve duty in World War II.
1948 - The
U.S.
Supreme Court ruled that religious instruction in public schools was unconstitutional.
1959 - Groucho, Chico and Harpo made their final TV appearance together.
1968 - The Fillmore East opened in New York City.
1993 - "Beavis and Butthead" premiered on MTV as a series.
MICKY DOLENZ IS 70 TODAY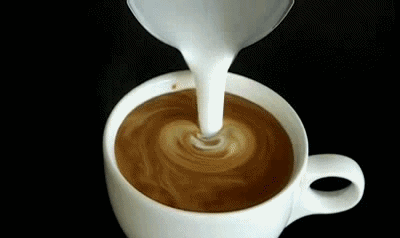 If You Were Born Today, March 8
You are hard working, responsible, and ambitious, and perhaps a perfectionist in the work you do, but also very personable. Your friends are especially important to you. Although you love companionship and make an amazing friend and partner, you do need time to recharge your emotional batteries, as you easily soak up the moods of those around you, which can be draining at times.Famous people born today: Freddie Prinze Jr., Aidan Quinn, Lynn Redgrave, Kathy Ireland, Micky Dolenz, Boris Kodjoe.
The Pitcher and the Carpenter
Photograph by Christian Ziegler
The fanged pitcher plant and the carpenter ant (seen here in Borneo) have a mutualistic relationship: While the plant's pitcher stem provides a home for small ant colonies of up to 30 individuals, the ants keep the chemistry of the pitcher's liquid balanced by removing large insects that have found their way inside. If the insects were to rot in the liquid, it would spoil.
knit, 2 - 8 yrs
knit
stephanie o'dea
puzzle