DIANE'S CORNER ... Celebrate World Water Day
It's a sad but true fact that 783 million people around the world still do not have access to clean water. Over 2.5 million people still do not have proper access to adequate sanitation facilities. This sad lack of such basic human needs is a tragedy that people around the world are seeking to redress.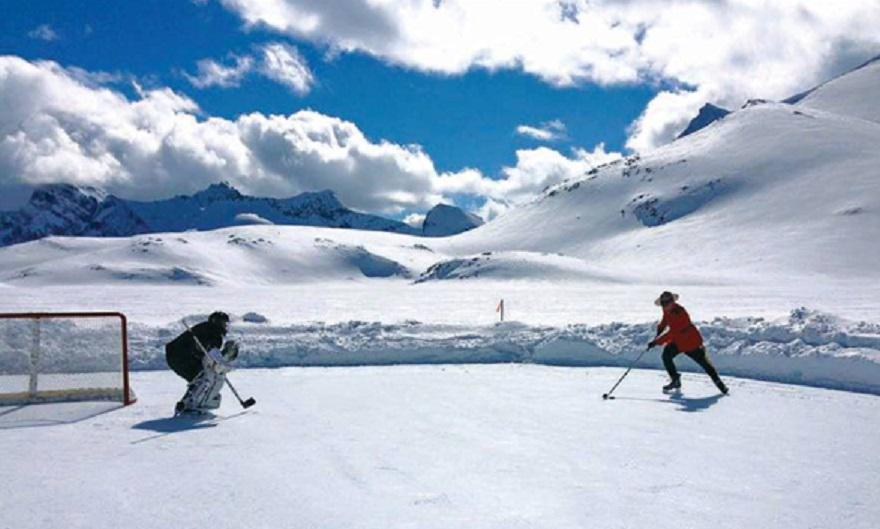 Word of the Day
Definition:
(verb) To talk casually.
Synonyms:
chat, natter
Usage:
Three old friends met in a café to confabulate together.
History
| Great Britain Passes the Stamp Act | |
| --- | --- |

Intended to help pay British debts from the French and Indian War, the Stamp Act established the first direct tax levied on the American colonies. It required all newspapers, pamphlets, legal documents, commercial bills, advertisements, and other papers issued in the colonies to bear a tax stamp. The act was vehemently protested by the colonists, and the Stamp Act Congress—the first significant joint colonial response to any British measure—petitioned for its repeal.
Andrew Lloyd Webber is a highly successful British composer of musical theatre whose scores include Joseph and the Amazing Technicolor Dreamcoat, Jesus Christ Superstar, Evita, and two of the longest-running Broadway shows of all time:Cats and The Phantom of the Opera. Lloyd Webber has won multiple Tony and Grammy Awards, as well as a Golden Globe and an Oscar, and was knighted in 1992.
In 1994, the town of Nuuk, Greenland, held its first snow-sculpture festival. It has since become an annual event, scheduled for the third weekend in March. It attracts contestants from all over Greenland, as well as from Canada, the US, Sweden, Norway, Finland, and Denmark. Festival organizers give each team of sculptors a compressed block of snow. The teams then set to work, transforming the square blocks into an amazing variety of shapes. Their efforts are displayed in a sculpture park that is illuminated at night, creating beautiful lights and shadows on the sculptures.
| Indian Students, Aided by Climbing Parents, Expelled for Cheating | |
| --- | --- |

About 600 high school students in eastern India have been expelled for cheating on pressure-packed 10th grade examinations this week, education authorities said Friday. The incident has received widespread attention after Indian television footage showed parents and friends of students scaling the outer walls of school buildings to pass cheat sheets to students inside taking exams.
1457 - Gutenberg Bible became the first printed book.
1733 - Joseph Priestly invented carbonated water (seltzer).
1841 - Englishman Orlando Jones patented cornstarch.
1894 - The first playoff competition for the
Stanley Cup
began. Montreal played Ottawa. Montreal won.
1903 - Niagara Falls ran out of water due to a drought.
1904 - The first color photograph was published in the
London Daily Illustrated Mirror
.It was yellow.
1911 - Herman Jadlowker became the first opera singer to perform two major roles in the same day at the Metropolitan Opera House in New York City
1934 - The first Masters golf championship began in Augusta,
GA
.
1954 - The first shopping mall opened in Southfield,
Michigan
.
1956 - Perry Como became the first major TV variety-show host to book a rock and roll act on his program. The act was Carl Perkins.
1977 - Comedienne Lily Tomlin made her debut on Broadway in "Lily Tomlin on Stage" in New York.
1978 - Karl Wallenda, of the Flying Wallendas, fell to his death while walking a cable strung between to hotels in San Juan, Puerto Rico.
1997 - Tara Lipinski, at 14 years and 10 months, became the youngest women's world figure skating champion.
2002 - A collection of letters and cards sent by Princess Diana of Wales sold for $33,000. The letters and cards were written to a former housekeeper at Diana's teenage home
If You Were Born Today, March 2
2
You radiate a wonderfully positive energy that others are often inspired by you. Your passions are great, but sometimes short-lived, as you can be quite moody and changeable emotionally. Still, you are exceptionally hard-working when enthused. You generally have many activities and projects going at once. You have an unusual and unique personality, and many of you feel the calling of something higher, craving a feeling of purposefulness. Famous people born today: Reese Witherspoon, William Shatner, Chico Marx, Matthew Modine, Will Yun Lee.
Sacred Feathers
Photograph by Marco Vernaschi
In Argentina's Jujuy Province, the Suris, also known as Samilantes, are a cultural group within the Quechua community. This woman is Belén Cruz. Her feathered costume represents the nandu, or rhea, sacred bird of the Suris. Photographer Marco Vernaschi's Biophilia Foundation looks to help indigenous groups preserve their cultural heritage by developing their own local economy through native products.
knit
recipe
thanks, heide
crockpot recipe
stephanie o'dea