DIANE'S CORNER ... Celebrate World Theater Day
Word of the Day
Definition:

(adjective) Expressed without speech.

Synonyms:
mute, unspoken, tongueless
Usage:

Never a hearty breakfaster, he had found himself under the influence of her wordless disapproval physically unable to consume the fried egg that confronted him.
Idiom of the Day
—

A woman who can be expected to keep or follow through with her promises or intentions; a truthful, trustworthy, or reliable person. (Masculine: "man of his word.")
History
The "Beeching Axe" Decimates British Railways (1963)
In an effort to reduce the cost of running the nationalized railway system of the UK, the British government commissioned a report to find ways to save money. Authored by Dr. Richard Beeching, the report concluded that many of the railway's lines were costing more to operate than they earned and called for the elimination of unprofitable routes and closure of a large percentage of railway stations. More than 2,000 stations were closed as a result of the "Beeching Axe."
Michael Jackson (1942)
Not to be confused with the American musician of the same name, English journalist Michael Jackson was arguably the most influential beer and whiskey critic in modern history. He came to prominence after the publication of his influential 1977 book The World Guide to Beer and went on to host a TV show that featured him traveling around the globe sampling various brews. He played an enormous role in the popularization of brewing culture.
Myanmar Armed Forces Day
Throughout most of the 1800s, the Union of Myanmar, known as
Burma
until 1989, was ruled by the British.
Aung San
, an outspoken student leader, helped the Japanese oust the British, and the Japanese ruled Burma from 1942 until 1945. On March 27, 1945, he helped the World War II Allied forces remove the Japanese from power. Myanmar celebrates Armed Forces Day on March 27 to commemorate the day that Aung San rebelled against the Japanese. The day is celebrated with a military parade and fireworks. Since 1989, the
Tatmadaw
has made it a tradition to pardon several prisoners on this day.
What 'Mercury in retrograde' really means - and why it can't tell you anything about your life
As our world continues to orbit the star at the center of our solar system, we can gaze at the night sky — like people have for thousands of years — and watch the stars and the planets that rise and set around us. One of those planets — tiny, sun-scorched ...
READ MORE:
What 'Mercury in retrograde' really means — and why it can't tell you anything about your life
1794 - The U.S. Congress authorized the creation of the U.S. Navy.
1836 - The first Mormon temple was dedicated in Kirtland, OH.
1860 - The corkscrew was patented by M.L. Byrn.
1899 - The first international radio transmission between England and France was achieved by the Italian inventor G. Marconi.
1912 - The first cherry blossom trees were planted in Washington, DC. The trees were a gift from Japan.
1917 - The Seattle Metropolitans, of the Pacific Coast League of Canada, defeated the
Montreal Canadiens
and became the first U.S. hockey team to win the Stanley Cup.
1931 - Actor
Charlie Chaplin
received France's Legion of Honor decoration.
1955 -
Steve McQueen
made his network TV debut on "Goodyear Playhouse."
1976 - Washington, DC, opened its subway system.
1985 - Billy Dee Williams received a star on the Hollywood Walk of Fame.
1997 - In Australia, Governor-General William Deane signed a bill to overturn a 1996 Northern Territory act to legalize assisted suicides. The 1996 act was the first in the world to permit assisted suicides.
1998 - In the U.S., the FDA approved the prescription drug Viagra. It was the first pill for male impotence.
2007 - NFL owners voted to make instant replay a permanent officiating tool.
DAILY SQU-EEK
READERS INFO
1.
Awesome Con: Washington D.C. 2018
Mar 30 - Apr 1, 2018 | Washington, DC
Walter E. Washington Convention Center
|
801 Mt Vernon Pl NW
Awesome Con is an annual comic con and pop culture convention in Washington, D.C. The convention features an exhibit hall with over 300 vendors and artists selling comics, toys, video games, collectibles, original artwork and all sorts of memorabilia and geeky merchandise. It hosts many engaging and fun events such as video game, board game and card game tournaments, Sci-Fi Speed Dating, Super Art Fight, costume contests and an array of activities in its special Kids Comic Con area. Celebrity guests that have participated in its interactive panels include actors Cary Elwes, Sean Astin and cast members of Doctor Who, The Walking Dead, Firefly, Agents of S.H.I.E.L.D. and many more fan-favorite films and television series.
further information:
HOME
2.
Norwescon 2018
Mar 29 - Apr 1, 2018 | Seattle, WA
DoubleTree by Hilton Hotel Seattle Airport
|
18740 International Blvd
Norwescon is one of the Pacific Northwest's leading sci-fi and fantasy conventions. Its annual programming is jam-packed with engaging and exciting events sure to enthrall even the hardest-to-please Trekkie or Whedonite. The festival hosts a variety of events and activities such as video and tabletop games, costume competitions, art exhibits, meet & greets, autograph sessions, panels featuring various movers and shakers in sci-fi and fantasy entertainment and much more.

further information:
Norwescon
3.
Tucker-Boatwright Festival of Literature and the Arts 2018
Mar 26-28, 2018 | Richmond, VA
Camp Concert Hall, University of Richmond
|
28 50 Crenshaw Way

You've taken a series of English classes throughout your entire schooling career, and that time will culminate in the Tucker-Boatwright Festival at the University of Richmond. This is an educational opportunity that transcends the classroom experience with riveting film screenings, student research projects, poetry readings, lectures from visiting speakers and much more.

further information:
Tucker-Boatwright Festival - School of Arts & Sciences - University of Richmond
Pictures of the day
Virgin of the Rocks
is a title given to two paintings by
Leonardo da Vinci
, which depict the
Madonna
and
Christ Child
with the infant
John the Baptist
and an angel in a rocky setting. The version generally considered the
prime version
hangs in the
Louvre
in Paris; the other, shown here, is held by the
National Gallery
in London. Although the paintings are similar in many ways, they differ in the gaze and right hand of the angel. as well as the colors, the lighting, the flora, and the way
s fumato
is used.
knit, Easter
knit
thanks, Eve
knit
knit
knit
Moms Cabled Mitt's pattern by Jessica Jensen
crochet, Easter
thanks, Clara
crochet
crochet
crochet
crochet
RECIPE
thanks, Shelley
CROCKPOT RECIPE
thanks, Molly
SWEETS
thanks, Stacy
\



ADULT COLORING
CRAFTS
CHILDREN'S CORNER
.
.. crafts
PUZZLE
right picture, wrongly labeled
Butterfly Fish Purple Jigsaw Puzzle
WORD SEARCH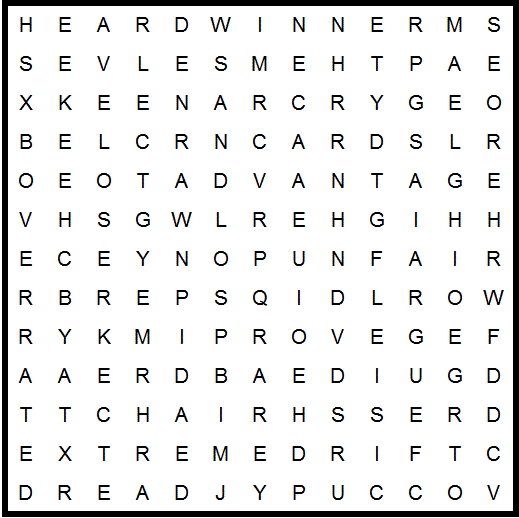 advantage
argue

bare
began
bring
cards
chair
cheek
crane
crisp

dead
dread
dress
drift
extreme

gleam
guide

happy
heard
heroes
higher
hire
keen

loser

mark

occupy
overrated
place
pony
prove

rang
rare
rude

sand
sold
taken
temporary
themselves
tram

unfair

warned
winner
world
SUDOKU
... medium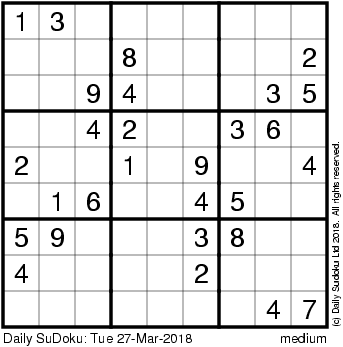 solution: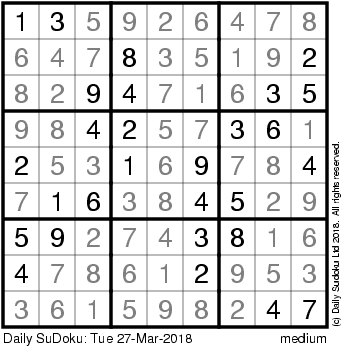 QUOTE
CLEVER
How Well Do You Know 1960s Slang?
EYE OPENER
Money-Saving Uses for Mouthwash
Note: For almost all the tips here, you want to use mouthwash that is alcohol-based (that's one of the secret ingredients), and in most cases without sugar.
Health and Beauty
With its antiseptic properties, mouthwash is brilliant for cleaning and light medical uses. It's also great for travelers, since it's so multifunctional. Check out these creative uses for mouthwash that will keep you fresh — in more ways than one.
Nail Fungus Eradicator
Nail fungus problems can make your toenails or fingernails thick and discolored, and once you're infected it's incredibly difficult to eradicate. Make up a 50/50 solution of alcohol-based mouthwash and vinegar, and apply to the affected area with a cotton ball (use a new one each time) two-to-three times per day. Be warned — nail fungus is stubborn….you won't likely see results for at least a few weeks.
Bruise Treatment
Did you go bump in the night? Waiting for a whopper of a bruise to appear? Rub some mouthwash on the affected area, and you can save yourself from a gaudy bruise (or at least reduce the appearance of it).
Poison Ivy Treatment
Stop scratching! Instead, apply some mouthwash, and not only will it relieve the itchiness and inflammation of a poison ivy attack, but it can also dry up the area and begin the healing process.
Hand Sanitizer
I once had a hand sanitizer that came in a small spray bottle, which I treasured for its convenience and sanitary properties. I've been searching (unsuccessfully) for a replacement ever since. Now I just use mouthwash, and I can freshen up any time. It's also great for cleaning the kids' hands in a pinch. (Again, make sure it's alcohol-based and sugar-free, otherwise you'll be a sticky mess).
Deodorant
Mouthwash makes an easy substitute deodorant in a pinch, with its bacteria-killing properties. Be warned though — if you just shaved your armpits, applying an alcohol-based mouthwash will sting!
After-Piercing Care
Part of the after-care process for tending to new piercings (or even caring for older ones that have become infected) is to apply a special disinfectant solution twice daily. Why not use mouthwash instead? Mouthwash is (obviously) especially handy in healing a tongue piercing.
Athlete's Foot
In the same way that mouthwash treats nail fungus, it acts as an antiseptic for athlete's foot. Soak a cotton ball in mouthwash and apply twice a day. You know it's working if it stings a bit, and you should see positive results in a few days.
Foot Bath
Even if you don't have athlete's foot or some pesky fungus to tend to, soaking your tootsies in a mixture of mouthwash and water can refresh and soften them after a long day on your feet.
Garlic-Odor Killer
It would be stating the obvious to suggest that mouthwash — in your mouth — eliminates garlic odor. But it can also take care of the smell of garlic on your hands after you've handled it. Just pour some on your hands, rub them together, and let them air-dry.
Facial Astringent
Apply mouthwash (again, make sure it's alcohol-based and sugar-free) to a cotton ball and wipe on your face after you've used your normal face wash. Rinse with water afterward, and you'll have saved yourself the bulk — and cost — of a fancy facial astringent.
Clean Cuts and Scrapes
Remember, mouthwash was first used as a surgical antiseptic before people figured out its mouth-washing properties. Apply some mouthwash to your boo-boo, dry, and dress it with a bandage as necessary.
Dandruff Treatment
Around the House
Keep Cut Flowers Fresh
Glass Cleaner
Computer Screen Cleaner
Laundry Sanitizer
Toothbrush Cleaner
Toilet Cleaner
Plant Rescue