DIANE'S CORNER ... Celebrate Earth Hour
Word of the Day
Idiom of the Day
—

To be of critical or integral importance to the ordinary operation of life or the world at large. (Sometimes used hyperbolically.)
History
Archbishop Óscar Romero Assassinated in San Salvador (1980)
As the archbishop of San Salvador during El Salvador's civil war, Romero won international acclaim by speaking out against social injustices, such as human rights abuses and assassinations perpetrated by the Salvadoran government. Just one day after Romero publicly exhorted Salvadoran soldiers to obey God instead of their corrupt government, he was shot to death while celebrating Mass.
Olive Schreiner (1855)
Schreiner was a South African author and feminist. Though she had no formal education, she read widely and developed a keen intellect and militantly feminist and liberal views. In 1883, she published her famed semi autobiographical novel,
The Story of an African Farm
, about a girl who lives on an isolated farm and struggles to attain independence in the face of rigid Boer social conventions.
Ganguar
Gangaur is one of the highlights of the festival year in the state of
Rajasthan
, India. It is observed in celebration of Gauri, another name for
Parvati
, Shiva's wife. This is largely a girls' and women's festival, but boys and men get to enjoy the elaborate processions that take place in cities around the state, such as
Jaipur
. The festival continues for 18 days, during which women fast, dress in their best clothes, adorn themselves with intricate henna designs, and pray. The festival culminates with feasting and processions of the goddess' image that celebrate the union of Gauri and Shiva.
Stem cell transplant 'game changer' for MS patients
Doctors say a stem cell transplant could be a "game changer" for many patients with multiple sclerosis. Results from an international trial show that it was able to stop the disease and improve symptoms. It involves wiping out a patient's immune system ...
READ MORE:
1792 - Benjamin West became the first American artist to be selected president of the Royal Academy of London.
1837 - Canada gave blacks the right to vote
1882 - In Berlin, German scientist Robert Koch announced the discovery of the tuberculosis germ (bacillus).
1900 - Mayor Van Wyck of New York broke the ground for the New York subway tunnel that would link Manhattan and Brooklyn.
1911 - In Denmark, penal code reform abolished corporal punishment.
1920 - The first U.S. coast guard air station was established at Morehead City, NC.
1932 - Belle Baker hosted a radio variety show from a moving train. It was the first radio broadcast from a train.
1955 - Tennessee Williams' play "Cat on a Hot Tin Roof" debuted on Broadway.
1960 - A U.S. appeals court ruled that the novel "Lady Chatterley's Lover" was not obscene and could be sent through the mail.
1980 - "Nightline" with Ted Koppel premiered.
1989 - The
Exxon Valdez
spilled 240,000 barrels (11 million gallons) of oil in Alaska's Prince William Sound after it ran aground.
2002 - Thieves stole five 17th century paintings from the Frans Hals Museum in the Dutch city of Haarlem. The paintings were worth about $2.6 million. The paintings were works by Jan Steen, Cornelis Bega, Adriaan van Ostade and Cornelis Dusart.
2005 - Sandra Bullock received a star on the Hollywood Walk of Fame.
DAILY SQU-EEK
READERS INFO
1.
DC National Cherry Blossom Festival 2018
Mar 20 - Apr 15, 2018* | Washington, DC
Throughout Washington, DC
|
Over 70,000 people flock to Washington, D.C., every year to view the cherry blossoms that bloom throughout the city in the springtime. The National Cherry Blossom Festival celebrates this yearly occurrence in commemoration of the gift of Japanese cherry trees to Washington, D.C., by Tokyo City Mayor Yukio Ozaki in 1912. Presented as a symbol of the growing relationship between the two countries, this gift eventually resulted in 3,750 trees being planted around D.C. In addition to the beautiful pink blossoms, the festival features attractions such as colorful balloons, beautifully decorated floats, a parade and marching bands from different states around the country. The opening ceremony takes place in the National Building Museum and is immediately followed by an abundance of cultural events for guests to enjoy including a sushi and sake celebration, various art exhibits, fashion shows and live performances.
further information:
2018 Cherry Blossom Festival - Washington DC | Cherry Blossom Watch
2.
Treefort Music Fest 2018
Mar 21-25, 2018 | Boise, ID
If you've never visited Treasure Valley in southwestern Idaho, then you're about to discover an exhilarating festival experience in downtown Boise. Dubbed "the west's best SXSW alternative" by a Portland music critic, the Treefort Music Fest stands on its own as a phenomenal, close-knit celebration featuring talented, emerging artists from around the world.
further information:
Treefort Music Fest 2018
3.
ATV Mud Nationals 2018
Mar 21-25, 2018 | Jacksonville, TX
Mud Creek Off Road Park
|
3971 County Rd 4209
ATV Mud Nationals held in Jacksonville, Texas, is the largest ATV celebration in the world inviting ATVers from all over the world to race the rocky, muddy terrain. Besides several races and challenges that pit hundreds of the best racers against each other in spectacular muddy showdowns, guests are also invited to the evening concert series featuring nationally renowned country and rock musical acts and a trade show of some of the most extreme ATVs ever built.
further information:
High Lifter Mud National Events
Pictures of the day
The
puma
(
Puma concolor
, or
Felis concolor
) is a type of large hunting cat found in
North
and
South America
. It is also known by the regional names of cougar, mountain lion, panther, catamount and painted cat. Pumas have the largest distribution range of any New World land animal, spanning 110 degrees of latitude
Guy building street legal upside down truck for $6000
The car was created from a 1991 Ford Ranger with a 1995 F-150 body placed over the top—upside down.
knit, Easter
Huggie Bunnies (Knit) pattern by Sandra Paul
knit
knit
knit
knit
crochet, Easter
thanks, Helen
crochet
thanks, Doris
crochet
crochet
crochet
RECIPE
thanks, Shelley
CROCKPOT RECIPE
thanks, Molly
SWEETS
... Retro
Cinnamon Candy Popcorn
ADULT COLORING
CRAFTS
... Easter
FELT AND BUTTONS BUNNY
CHILDREN'S CORNER
... cooking
thanks, Joanne
Making your own Fish Crackers
PUZZLE
right picture, wrongly labeled
Butterfly Fish Purple Jigsaw Puzzle
WORD SEARCH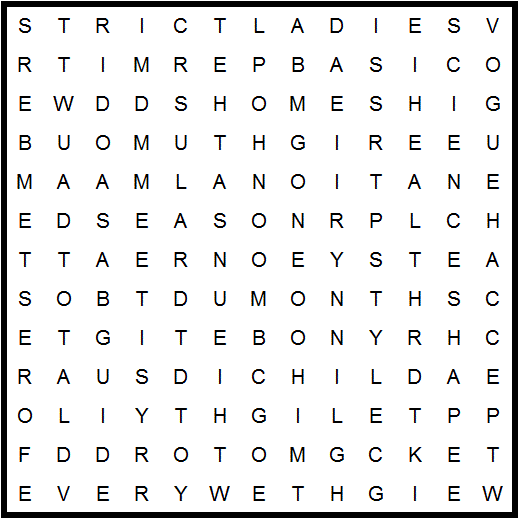 accept
audit

based
basic
bureau

care
catch
child
damsel
ebony
embers
every

fluid
forest

guide

health
homes
hums
ladies
lard
light

meet
months
moon
motor

national
outside

party
permit

remedy
right

science
season
shape
site
soon
strict
style

total

vogue

weight
woman
SUDOKU
... hard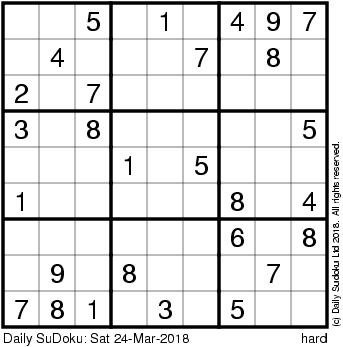 solution: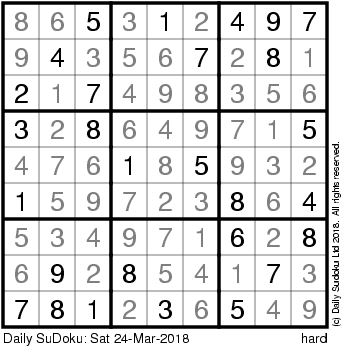 QUOTE
CLEVER
EYE OPENER