DIANE'S CORNER ... Celebrate Int'l Read to Me Day
Word of the Day
Definition:

(adjective) Denoting or deriving from or distinctive of the ways of living built up by a group of people.

Synonyms:

cultural

Usage:

In my family, holidays are celebrated with lavish meals featuring ethnic foods that remind us of our ancestors' Eastern European roots.
Idiom of the Day
—

To become or make something prepared for something or someone.
History
Nevada Legalizes Gambling (1931)
Though unregulated gambling had been common in early Nevada mining towns, it was outlawed in 1909, and for many years, the state's economy was carried by mining. However, with the mining industry in decline amid the Great Depression, state lawmakers agreed to re-legalize gambling in order to strengthen the state's finances. Today, the state economy is dominated by tourism and gaming.
Sir Richard Frances Burton (1821)
Burton lived a life of adventure and scandal as an explorer, translator, fencer, ethnologist, poet, and spy. He spoke at least 25 languages and put these skills to use translating works like the
Arabian Nights
and
Kama Sutra
into English. His linguistic skills also helped him pass himself off as a Muslim so that he could visit the forbidden holy cities of Mecca and Medina. After he died, his wife burned 40 years' worth of his diaries.
St. Joseph's Day
In Valencia, Spain, the feast of the foster-father of Jesus is a week-long festival called Fallas de San Jose (Bonfires of St. Joseph). On St. Joseph's Eve, March 18, fallas—huge floats of intricate scenes made of wood and papier-mâché, satirizing everything from the high cost of living to political personalities—parade through the streets. At midnight on March 19, the celebration ends with the spectacular ceremony known as the crema, when all the fallas are set on fire. The festival is said to reflect the happy and satirical nature of the Valencians.
Why fat on your hips may be healthy.
A little extra padding around the hips and thighs may be a good thing, at least if you're of normal weight. And just because you're lean, it doesn't mean you're healthy.
1702 - Upon the death of William III of Orange, Anne Stuart, the sister of Mary, succeeds to the throne of England, Scotland and Ireland.
1822 - The city of Boston,
MA
, was incorporated.
1831 - The first bank robbery in America was reported. The City Bank of New York City lost $245,000 in the robbery.
1900 - Archaeologist Arthur John Evans began the excavation of Knossos Palace in Greece.
1915 - Pluto was photographed for the first time. However, it was not known at the time.
1918 - The
U.S.
Congress approved Daylight-Saving Time.
1942 - The Thoroughbred Racing Association was formed in Chicago.
1953 - The Academy Awards aired on television for the first time.
1954 - Viewers saw the first televised prize fight shown in color when Joey Giardello knocked out Willie Tory in round seven at Madison Square Garden in New York City.
1957 -
Elvis Presley
bought the mansion he called Graceland.
1964 - Sean Connery began shooting his role in "Goldfinger."
1977 - The last episode of "The Mary Tyler Moore Show" aired.
1987 - Televangelist Jim Bakker resigned from the PTL due to a scandal involving Jessica Hahn.
1994 - The largest omelet in history was made with 160,000 eggs in Yokohama, Japan.
2002 - Actor Ben Kingsley was knighted by Queen Elizabeth II at Buckingham Palace.
DAILY SQU-EEK
READERS INFO
1.
1868 -
2.
South Street Headhouse District 4th Fridays on Fabric Row 2018
Mar 23, 2018 | Philadelphia, PA
South Street Headhouse District
|
200 Pine St
Your Fridays from March to December look pretty empty. Besides, your sense of fashion is too dull to be seen in public. That's why you should take your hard-earned money to Philadelphia's Fabric Row and completely overhaul your wardrobe. There are more than 50 local businesses to find a few outfits that will make you really stand out (in a good way, of course). There's also an abundance of restaurants, tattoo shops and many other retail stores waiting to be explored. Perhaps you need to overhaul yourself in general.
further information:
Fourth Fridays on Fabric Row - South Street Headhouse District
3.
Sculpture & Wine Festival in Fountain Hills 2018
Mar 23-25, 2018 | Fountain Hills, AZ
Avenue of the Fountains
|
E Ave of the Fountains
Situated near the fourth largest fountain in the world, Fountain Hills is home to the wondrous Sculpture & Wine Festival. The scenic mountain backdrop and the decorated desert are your ideal surroundings for a multi-sensory experience that combines booze and artwork. While you power through the region's finest wine samples, you'll marvel at the stunning sculptures made from an assortment of award-winning artists.
further information:
14th Annual Fountain Hills Fine Art & Wine Affaire
4.
Pennsylvania Maple Festival 2018
Mar 21-25, 2018 | Meyersdale, PA
Pennsylvania Maple Festival Park
|
120 Meyers Ave
It's time to tap into Meyersdale's full potential at the Pennsylvania Maple Festival. Not only will you get to treat your taste buds to pure maple syrup, you'll get to feast on stacks of pancakes after learning the extensive maple syrup-making process. In addition, there's live music entertainment to kick back to, several maple products to sample and a country store that's chock-full of homemade products to take home with you.
further information:
PA Maple Festival:- Home
Pictures of the day
John C. Calhoun
(1782–1850) was an American
statesman
and political theorist from
South Carolina
, and the
seventh Vice President of the United States
from 1825 to 1832. He is remembered for strongly defending
slavery
and for advancing the concept of minority rights in politics, which he did in the context of defending white Southern interests from perceived Northern threats. He began his political career as a nationalist,
modernizer
, and proponent of a strong national government and
protective tariffs
. By the late 1820s, his views reversed and he became a leading proponent of
states' rights
,
limited government
,
nullification
, and
opposition to high tariffs
. His beliefs and warnings heavily influenced the South's
secession from the Union in 1860–1861
.
knit, Easter
knit
knit
knit
crochet, Easter
crochet
thanks, Helen
crochet
crochet
crochet
RECIPE
thanks, Shelley
SWEETS
thanks, Anita
ADULT COLORING
CRAFTS
... Easter
CHILDREN'S CRAFTS
... Easter
PUZZLE
Butterfly Fish Purple Jigsaw Puzzle
WORD SEARCH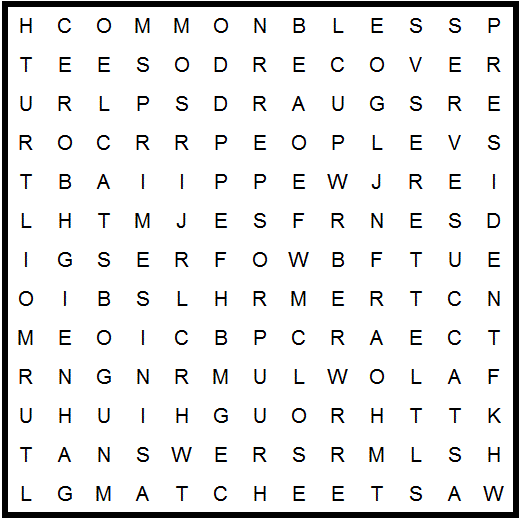 accuse
answers

bless
break
bring

cats
close
common
crow
dose
drown

fees
flight
freedom

guards
launch
letter

match
muse

neighbor

obstacle
peace
people
person
president
prime
prosper

recover
serve
slot
storm

through
trouble
truth
turmoil

waste
wealth
SUDOKU
.... very hard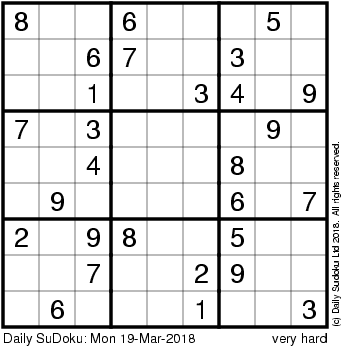 solution: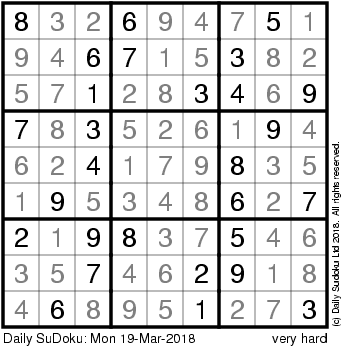 QUOTE
CLEVER
... Easter
Some of the World's Best Flea Markets