DIANE'S CORNER ... Celebrate Puppy Day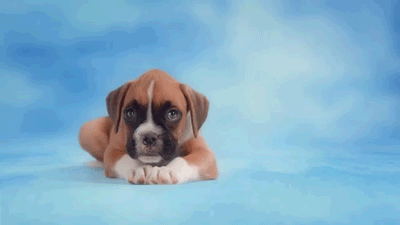 They're fluffy and playful, they yip and bark and are just all around adorable, and all they want is to be loved. What could we be talking about? That's right, puppies! Puppy Day celebrates that most adorable of our four-footed friends, the baby canine, and it's quite possibly the cutest day ever. It doesn't matter the breed or gender, all puppies are the perfect solution to a terrible day. They'll cuddle and crawl and… well, occasionally pee all over everything… but they're puppies! When Puppy Day comes around, you better be ready for a barking good time, there's no way to avoid it when the day is about the ultimate ball of heart-melting fluff!
History of Puppy Day
You know what's magical and fantastic? Oh right, we've already been fanboying about it haven't we? That's right, don't care! Puppies! Puppies bring the gift of love without boundaries to us, and they're absolutely determined to be the best friend you've ever had. When you come home from school, that's all they care about, is that you're home. Long day at work? Just a big happy ball of fluff coming to see you right at the door, more reliable than the bestest romantic partner. What's amazing about the love for puppies is that it spreads across the world, through every culture and every social strata. Puppies just bring us all together!
Puppy Day was established to bring awareness to the world about puppy mills and how to go about adopting. Puppy mills are often some of the most horrible establishments, with the females bred until they either can't conceive, or die giving birth. They're literally run like a factory, money in, puppies out. Between these heinous establishments and both wild and family dogs remaining unsprayed and unneutered, the population of dogs is getting out of control.
Eve Lavadierre by Nadar 1880
Gaspard-Félix Tournachon (
April 6, 1820 -
March 20, 1910)
,
known by the pseudonym Nadar, was a French photographer, caricaturist, journalist, novelist, and balloonist. Photographic portraits by Nadar are held by many of the great national collections of photographs.
Definition:

(adjective) Without compunction or human feeling.

Synonyms:
inhuman, insensate, cold
Usage:

These callous, cold-blooded killers butchered six people.
Idiom of the Day
—

To make a very loud, reverberating sound or noise. ("Welkin" is an archaic or literary word for the skies or the heavens, only used in contemporary English as a part of this phrase.)
History
First Passenger Elevator Installed (1857)
Elevators—in one form or another—have been used to make human life easier since ancient times. They were once just simple hoists but are now incredibly complex mechanical systems. One of the most significant advances came in 1853 with the invention of a safety device to prevent elevators from plummeting in the event of cable failure. Four years later, the first passenger elevator was installed, paving the way for taller buildings and the urban geography of modern cities.
Emmy Noether (1882)
After Noether died, Albert Einstein wrote in a letter to
The New York Times
that she was "the most significant creative mathematical genius thus far produced since the higher education of women began." Her contributions to abstract algebra and theoretical physics were groundbreaking, evidenced by the inclusion of her name in several concepts, including "Noether's Theorem," "Noetherian module," "Noetherian ring," and "Noetherian induction."
Pakistan Day
This national holiday is also known as Republic Day, and it is the anniversary of a 1940 resolution calling for a Muslim country for Muslim Indians. On the same day in 1956, Pakistan became an Islamic republic within the British Commonwealth. Pakistan Day is celebrated with parades and fairs.
Are Essential Oils Safe?
People use essential oils a variety of ways: as lotions, for hair care, aromatherapy, cleaning products and more. But are essential oils safe? Some research in the past has linked essential oils to hormone disturbances, with some suggesting a link ...
READ MORE:
Are Essential Oils Safe?
1066 - The 18th recorded perihelion passage of Halley's Comet took place.
1490 - The first dated edition of Maimonides "Mishna Torah" was published.
1743 - Handel's "Messiah" was performed in London for the first time at the Covent Garden theatre. It was presented under the name "New Sacred Oratorio" until 1749.
1775 - American revolutionary Patrick Henry declared, "give me liberty, or give me death!"
1806 - Explorers Lewis and Clark, reached the Pacific coast, and began their return journey to the east.
1839 - The first recorded printed use of "OK" [oll korrect] occurred in Boston's Morning Post.
1840 - The first successful photo of the Moon was taken.
1858 - Eleazer A. Gardner patented the cable streetcar.
1868 - The University of California was founded in Oakland, CA.
1901 - Dame Nellie Melba, revealed the secret of her now famous toast.
1909 - British Lt. Shackleton found the magnetic South Pole.
1912 - The Dixie Cup was invented.
1940 - "Truth or Consequences" was heard on radio for the first time.
1950 - "Beat the Clock" premiered on CBS-TV.
1957 - The
U.S.
Army sold the last of its homing pigeons.
1972 -
Evel Knievel
broke 93 bones after successfully jumping 35 cars.
1973 - The last airing of "Concentration" took place. The show had been on NBC for 15 years.
1989 - Two electrochemists, Stanley Pons and Martin Fleischman, announced that they had created nuclear fusion in a test tube at room temperature.
1998 - The movie
"Titanic"
won 11 Oscars at the Academy Awards.
If You Were Born Today, March 23:
Highly intelligent and perceptive, your mind doesn't seem to stop processing and analyzing. Others especially respect your opinions and ideas, which are progressive and unique. You are an effective communicator, although at times a little bossy! You are perhaps better at beginning projects than finishing them, and learning to finish one activity before starting a new one can be quite a challenge. You have little patience for dishonesty and vagueness.
Famous people born today: Erich Fromm, Joan Crawford, Ric Ocasek.
READERS INFO
1.
1901 -
Nadar, French photographer, caricaturist, novelist, and balloonist, is born.
2.
Moisture Festival 2018
Mar 15 - Apr 8, 2018 | Seattle, WA
Hale's Palladium & Broadway Performance Hall
|
4301 Leary Way
Founded in 2004, the Moisture Festival features performances by burlesque and comedy/variety artists showcasing a range of skills including juggling, music, comedy, dance, puppeteering and acrobatics. Thousands of guests attend every year to witness the astonishing feats and amazing talents of performers who preserve their art forms and further their progression. Highlighting over 200 artists over the course of 50 performances, the festival is the largest event in the world of its nature.
further information:
Moisture Festival | Comedy | Varietè
3.
Treefort Music Fest 2018
Mar 21-25, 2018 | Boise, ID
If you've never visited Treasure Valley in southwestern Idaho, then you're about to discover an exhilarating festival experience in downtown Boise. Dubbed "the west's best SXSW alternative" by a Portland music critic, the Treefort Music Fest stands on its own as a phenomenal, close-knit celebration featuring talented, emerging artists from around the world.
further information:
Storyfort 2018 Lineup for Treefort Music Fest Announcement
4.
Messiah Festival of the Arts 2018
Mar 22 - Apr 1, 2018 | Lindsborg, KS |
Multiple Locations at Bethany College
|
335 E Swensson St
Held in Lindsborg, Kansas, the Messiah Festival of the Arts is a ten-day celebration of the local fine arts scene. Featuring various performances of classical selections by operatic soloists as well as numerous fine arts exhibits, theatrical productions and a variety of workshops, this is an ideal event for any art enthusiast.
further information:
The Messiah Festival of the Arts
Alexander Dumas
Pictures of the day
The Kiss
is an
oil painting
on
canvas
completed by the Norwegian
symbolist
artist
Edvard Munch
in 1897. Part of his
Frieze of Life
, which depicts the stages of a relationship between men and women,
The Kiss
is a realization of a
motif
with which he had experimented since 1888/89: a couple kissing, their faces fusing as one in a symbolic representation of their unity. Exhibited as early as 1903, this work is held at the
Munch Museum
in
Oslo
.
ENDANGERED WHITE RHINO
White rhinos at the Ziwa Rhino Sanctuary in Uganda. 'The night before this photo, we tried all day to get a good photo of the endangered white rhino. Skulking through the grass carefully trying to stay 30ft away to be safe, didn't provide me the photo I was hoping for. In the morning however, I woke up to all three rhinos grazing in front of me'
Petite fille, ca 1887
knit, Passover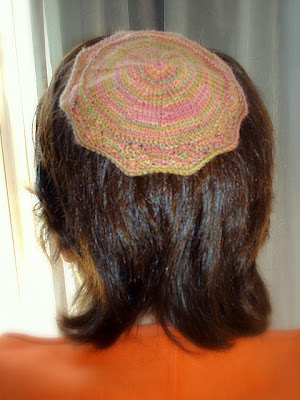 knit, Easter
thanks, Emily
knit
thanks, Helen
knit
knit
French actress Polaire
crochet, Easter
crochet
thanks, Heide
crochet
thanks, June
crochet
crochet
Franz Liszt
RECIPE
Passover Stuffed Cabbage Rolls


Ingredients
1 head of green cabbage

1 lb ground beef

1 heaping cup leftover mashed potatoes

1 small onion, grated

1 egg

salt and pepper, to taste
2 15 oz cans tomato sauce

1 Granny Smith apple, peeled and grated

1 large tomato, finely chopped

1/3 cup sugar

Juice of 1 lemon

salt and pepper, to taste
Directions
Place the cabbage in the freezer overnight (about 12 hours). Remove and place in a colander in the sink to defrost. This makes the cabbage pliable for rolling and stuffing.

Remove the outer leaves of the cabbage and discard. Peel the remaining large leaves, taking care not to tear the cabbage as you go. Set the whole leaves aside and chop up the remaining cabbage for later.

In a bowl, combine the ground beef, potatoes, onion, egg, salt and pepper. Set aside.

Set up a stuffing station with your whole cabbage leaves and ground beef mixture. With a paring knife, trim the thick part of the stem off the base of the leaves, taking care not to cut through the rest of the leaf. Place the leaves upright so that they are curling upward like a bowl.

Place a small handful of filling towards the base of each leaf and fold over the leaf from the left side. Roll the cabbage leaf up and using your finger, stuff the loose end of the leaf inward, pushing it into the center. Rolling the cabbage this way ensures that they hold together nicely during cooking.

Continue with remaining leaves. If you have any leftover filling, simply roll them into meatballs to place in the pot alongside the cabbage rolls.

Place the stuffed cabbage rolls in a large pot and cover with sauce ingredients. If you had any leftover cabbage or meatballs, add them to the pot as well.

Bring the sauce to a gentle boil over medium heat and reduce to a simmer. Cover the pot, leaving it slightly open so that the steam does not force the cabbage rolls to open. Cook for approximately 2 – 2 1/2 hours, until cabbage is tender and sauce has thickened.
VARIATION: for unstuffed cabbage soup, shred the cabbage and roll the meat into balls. Place everything into a pot and continue as above.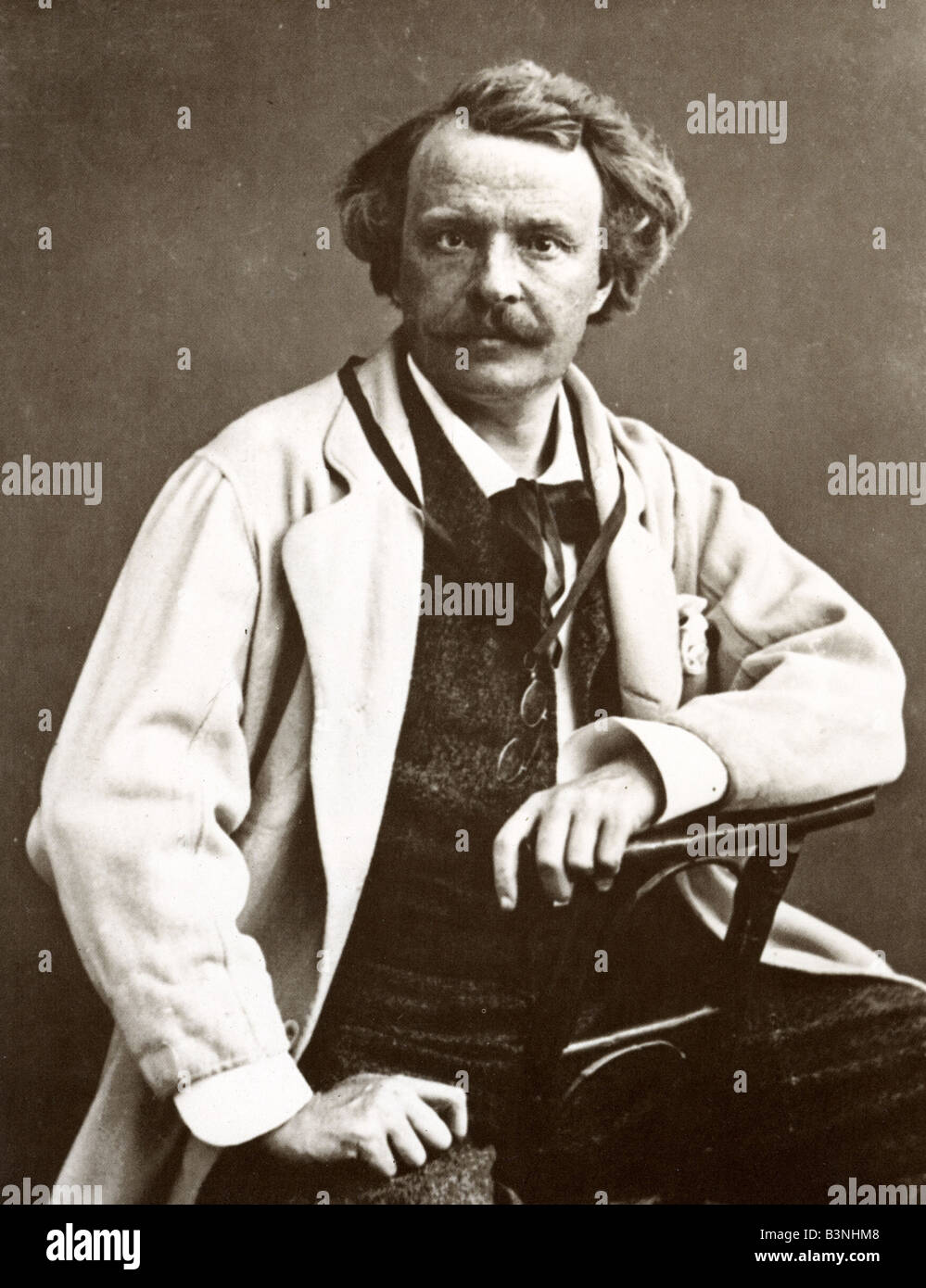 NADAR
CROCKPOT RECIPE
... Passover
SWEETS
thanks, Jane
ADULT COLORING
CRAFTS
... Easter
Make an ice bowl.
Keep that fruit salad chilled for the entire duration of the party. Plus, it looks pretty cool on a buffet table.
Liane de Pougy
CHILDREN'S CORNER
... Easter
thanks, Gwen
Bertrand de Lesseps, 1910
PUZZLE
right picture, wrong label
Butterfly Fish Purple Jigsaw Puzzle
WORD SEARCH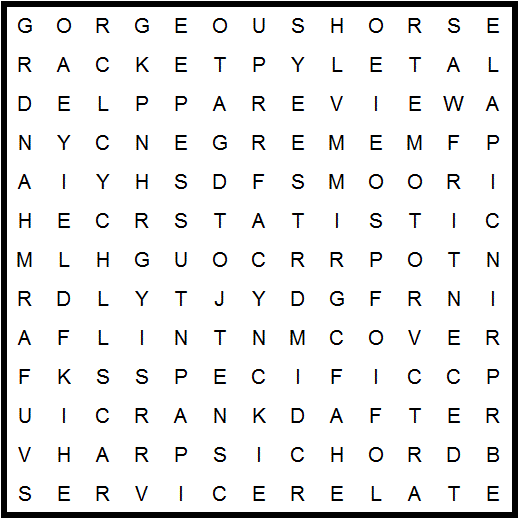 after
apple

cheap
cough
cover
crank

decent
emergency
epee

farmhand
fever
flint
fort
gears
gorgeous
grade
grim

harpsichord
horse

injury

lately
motor

near

pill
principal

racket
relate
review
rooms
scar
service
slim
sofa
specific
statistic

visit

yield
SUDOKU
... medium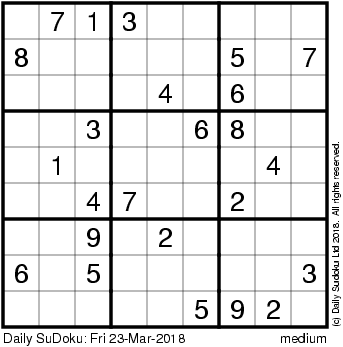 solution: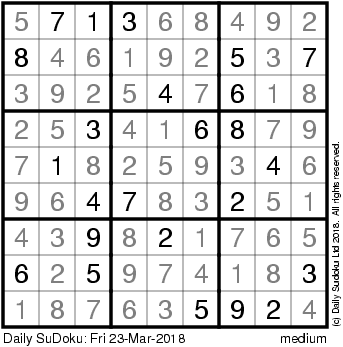 QUOTE
CLEVER
SPOT THE EGG
you're just saying you did
then, here's the solution:
Nadar with His Wife, Ernestine
EYE OPENER
thanks, Helen (who had the sculpture in her area sometime back)
SUCH SWEET SORROW .. BYE BYE

Farewell,

Disgruntled Shopper

. They came for you the other day, and I am sorry to see you go. I wish you could have had a slightly more dignified trip home than being pried up, wheeled down the sidewalk, and placed unceremoniously in the back of a truck, but we all respect your stoicism and ability to carry heavy packages for months at a time with nary a complaint.


The whole town was excited when you arrived.


I couldn't resist visiting with you each time I passed by on Main Street, jokingly giving you an extra package. You were not amused.


I admired your festive hat at Christmas, but again, you did not seem amused.


Goodbye, Disgruntled Shopper. You will be missed.