DIANE'S CORNER ... Celebrate Rare Disease Day
Rare Disease Day is an observance held on the last day of February to raise awareness about diseases that most people will not know of, as well as to improve access to treatment. EURORDIS (The European Organization for Rare Diseases) says that treatment for many rare diseases is insufficient, and some people's quality of life is greatly hindered by inequality, simply because people have never heard of their disease, or do not understand the disease and the patient's needs. Since 2008, EURORDIS has been putting in place social networks to help support individuals with rare diseases and their families, as well as coordinating events for Rare Disease Day at an international level.
2010 featured balloon releases, marathons, auctions and tree planting events to raise awareness, and each year people affected by rare diseases are encouraged to share pictures and their stories with the world.
thanks for the Lunch Bag Art, Patty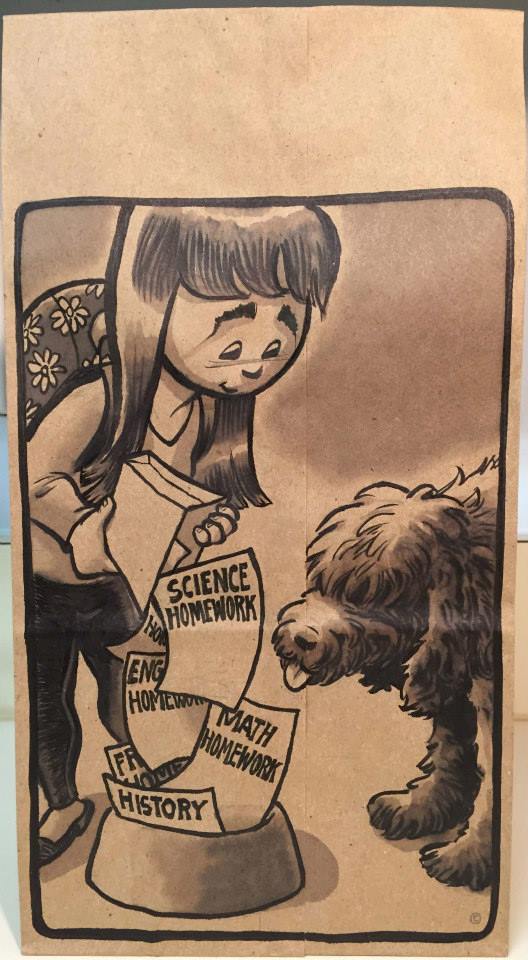 Cartoonist
Mike Jenkins
from Richmond Virginia, has three kids with his wife Tish, and in the Jenkins household, the responsibility of making the school lunches falls to Dad. But instead of just writing his daughter's name on her bag, he wanted to "think outside the bag" and do a little something to make hers stand out from the rest.
Word of the Day
Definition:

(adjective) Marked by excessive enthusiasm for and intense devotion to a cause or idea.

Synonyms:
fanatical, overzealous
Usage:

A rabid football fan, Jimmy paints his face with his team's colors before every game, even if he is just going to be watching it on TV.
Idiom of the Day
—

Enraged; extremely or inconsolably angry.
History
NATO's First Military Action (1994)
Founded in 1949 by the US, Canada, and 10 European countries as a security pact against the Soviet bloc, the North Atlantic Treaty Organization did not actually perform any military operations for its first 45 years in existence. With the fall of the Soviet Union, however, its focus shifted to regional peacekeeping—and thus, in 1994, NATO forces took action in the Bosnian War.
Michel de Montaigne (1533)
On his 38th birthday, Montaigne retreated to his library in a tower of his family's French château, and there he spent most of the next decade thinking, reading, and writing. The result was
Essais
, or
Attempts
, a series of short prose reflections on many subjects that form one of the most captivating and intimate self-portraits ever written. Montaigne's
Essais
established the essay as a literary form.
Ta'anit Esther (Fast of Esther)
The Fast of Esther commemorates the three days that Queen Esther fasted before petitioning her husband, King Ahasuerus (Xerxes I) of Persia, to spare the Jews of her country from destruction by Haman, the Persian prime minister, in the sixth century BCE. Ordinarily observed on the 13th day of the Jewish month of Adar, this date was originally a minor festival commemorating Judah Maccabee's defeat of the Syrian general Nicanor, known as the "Day of Nicanor." In time it gave way to the present Fast of Esther.
Why do some siblings get along while others are at each other's throats?
Why do some siblings get along while others are at each other's throats? Gender could play a role: A new study finds that men reported having a greater sibling rivalry than women did back when they were children. However, these differences seemed to fade by adulthood, the researchers said.
1827 - The Baltimore & Ohio Railroad became the first railroad incorporated for commercial transportation of people and freight.
1883 - The first vaudeville theater opened.
1930 - Ted Lewis and his orchestra recorded "On the Sunny Side of the Street."
1940 - The first televised basketball game was shown. The game featured Fordham University and the University of Pittsburgh from Madison Square Gardens in New York.
1953 - In a Cambridge University laboratory, scientists James D. Watson and Francis H.C. Crick discovered the double-helix structure of DNA.
1979 - Mr. Ed, the talking horse from the TV show "Mr. Ed", died.
1983 - "M*A*S*H" became the most watched television program in history when the final episode aired.
1995 - The Denver International Airport opened after a 16-month delay.
2002 - Sotheby's auction house announced that it had identified Peter Paul Rubens as the creator of the painting "The Massacre of the Innocents." The painting was previously thought to be by Jan van den Hoecke.
2002 - It was announced that John Madden would be replacing Dennis Miller on "Monday Night Football." Madden signed a four-year $20 million deal with ABC Sports.
If You Were Born Today, February 28
You are hungry for knowledge and to apply your intelligence to projects that are meaty and important. You have a calm exterior that draws others to you. It's as if you might heal others only with your presence, as you have a very comforting effect. Even so, you have an independent streak that is unmistakable, and you are stronger than others might imagine. Extremely appealing, most of you find it easy to attract who and what you want into your life. Limitations upset you, and you demand (nicely) to have your freedom and to be loved for who you are.

Famous people born today: Bernadette Peters, Mario Andretti, Brian Jones, Gilbert Gottfried.
1.
Charlotte S. Huck Children's Literature Festival 2018
Mar 2-3, 2018 | Redlands, CA
University of Redlands
|
1200 E Colton Ave
The Charlotte S. Huck Children's Literature Festival in Redlands, California, is a celebration of literacy that brings together students, parents and educators with editors, authors and illustrators of kids' books. The two-day event features readings, lectures and Q&A sessions with nationally recognized, best-selling writers and industry professionals.
further information:
Charlotte Huck Children's Literature Festival
2.
Wizard World Comic Con 2018
Mar 2-4, 2018 | Cleveland, OH
Huntington Convention Center of Cleveland
|
300 Lakeside Ave
Wizard World Comic Con is a fan convention celebrating pop and comic culture across the United States with a whole host of attractions and entertainment geared towards all pop culture enthusiasts. Visitors don their most elaborate costumes and gather for a weekend of movie screenings, artist and celebrity Q&A panels, costume contests, a Masquerade Ball, autograph sessions and more. There are also numerous vendors selling comic books, original art, collectibles and memorabilia from your favorite franchises and genres.
further information:
Wizard World Cleveland, Ohio March 2–3–4, 2018
3.
Southwest Florida Reading Festival 2018
Mar 3, 2018 | Fort Myers, FL
Fort Myers Regional Library
|
2450 First St
There's nothing better than cracking open a good book underneath the warm and inviting sunshine. You'll be heading outdoors at the gigantic Southwest Florida Reading Festival to meet popular wordsmiths, to learn about their latest triumphs in the literary world and get them to sign their famous names in your bundle of books. No doubt you'll be leaving with a mountain of freshly printed books to add to your reading list.
further information:
Attend the Southwest Florida Reading Festival
Pictures of the day
All Saints, Margaret Street
, is a Grade I
listed
Anglican
church in London. Designed by the architect
William Butterfield
and built between 1850 and 1859, it has been hailed as Butterfield's masterpiece and a pioneering building of the
High Victorian Gothic
style that characterized British architecture from around 1850 to 1870. The church is particularly celebrated for its interior decoration, seen here. Every surface is richly patterned or decorated: the floor in diaper-patterned tiles; wall surfaces in geometrical patterned brick, tile, and marble, as well as tiles with painted decoration; large friezes executed in painted tiles; a painted ceiling; and painted and gilded timberwork behind the altar.
Guy building street legal upside down truck for $6000
The car was created from a 1991 Ford Ranger with a 1995 F-150 body placed over the top—upside down.
knit
thanks, Jennifer
knit
thanks, Sheri
1898 Hat pattern by Kristine Byrnes
knit
knit
Sleeveless Knit Shell
knit
crochet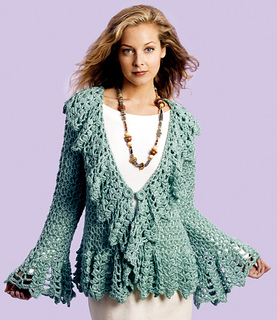 crochet
thanks, Fern
crochet
crochet
crochet
RECIPE
SPINACH ARTICHOKE STUFFED POTATOES
INGREDIENTS
4 medium or 6 small Russet (baking) potatoes, scrubbed
2 tablespoons butter

2 cloves garlic, finely chopped

2 cups fresh spinach, chopped

2 tablespoons fresh lemon juice (about half a lemon)

1 8 oz. jar artichoke hearts, rinsed, drained and chopped

½ cup grated parmesan cheese

⅓ cup plain Greek yogurt (or sour cream)

Salt and pepper to taste

Sour cream and chives, for serving (optional)
DIRECTIONS
Preheat oven to 400 degrees F. Prick potatoes all over with a fork and bake for 50-60 minutes, until cooked through.

When the potatoes are almost finished baking, melt butter in a skillet over medium heat. Add garlic and sauté until fragrant, about 1 minute. Add spinach and lemon juice and cook until spinach is wilted; add artichokes and stir until mixture is combined and heated through. Remove from heat.

Slice potatoes in half and scoop the insides into a large bowl, leaving some flesh on the skins intact, and mash the potatoes. Add spinach mixture and parmesan cheese and stir to combine until the cheese is melted. Fold in the yogurt and season with salt and pepper to taste.

Spoon the filling back into the empty potato skins and place into a baking dish. Return to oven and bake until heated through and the tops are golden brown, 20-25 minutes. Serve immediately.
CROCKPOT RECIPE
SWEETS
thanks, Jane
ADULT COLORING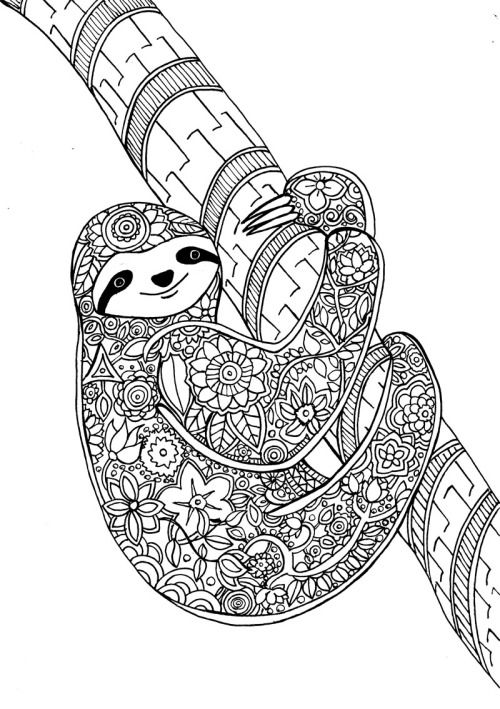 CRAFTS
... Easter
thanks, Zoey
CHILDREN'S CORNER
... electrical
thanks, Grace
Tape Measure Jigsaw Puzzle
WORD SEARCH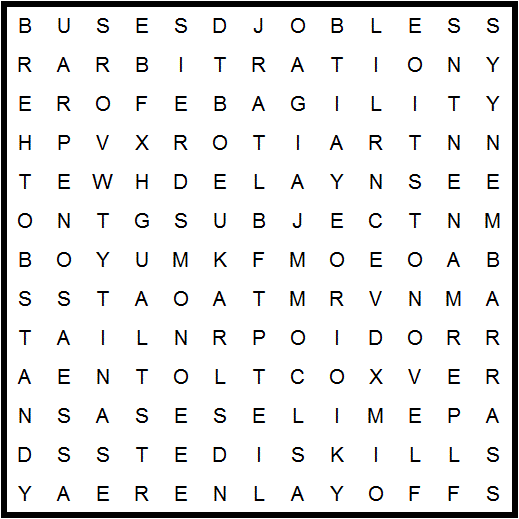 agility
arbitration
assortment

before
bother
buses
cede
complete

delay

embarrass

fantasy

jobless
laugh
layoffs

mandolin
miles
moot
novel
novice

oats

permanent

restore
route
sanity
season
site
skill
stand
subject

tail
teat
traitor
SUDOKU
... very hard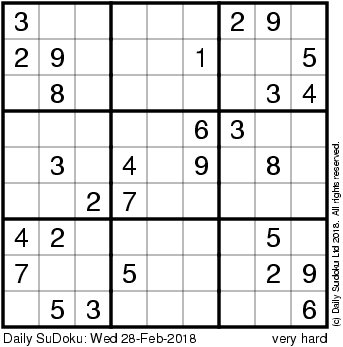 solution: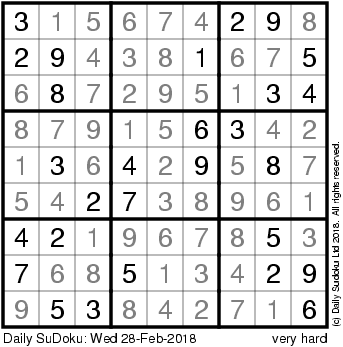 QUOTE
Scientific Explanations That Can Make Life Less Annoying
(Part 3)