DIANE'S CORNER ... Celebrate Library Lovers' Month
If you have a garden and a library, you have everything you need.
– Marcus Tullius Cicero
Stop hugging that library. No wait, my mistake, I forgot that it's
Library Lovers Month
- and it seems to have come at just the right time as many local libraries are struggling during the economic downturn. So why love your local library? Libraries are a sanctuary away from the hustle and bustle of everyday life; they offer security and peace and quiet. They are also a place where you can focus surrounded by like-minded people with the desire to acquire knowledge.
History of Library Lovers' Month
It's important to understand that not everything is available on the internet (yet), libraries can have vast digital stores of qualitative and quantitative information escaping from opinion led snippets and snapshots from online. There may be some crossover of information but in most cases libraries are a much more economically viable solution when looking for information than the internet.
It's also important to know that libraries offer services that aren't available on the internet, including free assistance in finding obscure information and borrowing a book that may not be available in the admittedly immense catalog one can find on the internet. One of the things that people often forget is that being a librarian isn't like getting a job at the local supermarket. You want to be a Librarian? Be prepared to get a degree in Library Science. Yes, this is a thing that exists, and it's necessary to become a librarian.
There's more to a Library than just the books too! There are meetings that gather there that include everything from people from the Society for Creative Anachronism and other local organizations. There's also magazines and periodicals, microfiche of local newspapers reaching far back into antiquity, and that's just a start
Word of the Day
Definition:

(noun) A point equidistant from the ends of a line or the extremities of a figure.

Synonyms:

center

Usage:

I measured the width of the picture frame and calculated its midpoint so that I could hang it properly on the wall.
Idiom of the Day
—

To do something immediately or as expediently as possible.
The Dalton Gang Holds Up Its First Train (1891)
After US Marshall Frank Dalton was killed in the line of duty, three of his nine brothers—Bob, Grat, and Emmett—became lawmen themselves. However, they soon decided that they preferred the other side of the law. Aided by another Dalton brother, Bill, the gang held up its first train in 1891. It did not go well. Undeterred, the brothers embarked on a train-robbing spree across much of the western US.
Mary Leakey (1913)
The daughter of an artist, Leakey had little formal education, but her love of archaeology led her to work on excavations, initially as an illustrator. Digging in Africa—often with her husband, fellow archaeologist Louis Leakey—she made some of anthropology's most significant finds, including a 20-million-year-old skull and a set of hominid footprints preserved in volcanic ash.
Sàmi National Holiday
The
Sàmi people
are indigenous to the arctic area of the
Nordic countries
. At the end of the 1800s, the Norwegian government implemented policies of Norwegianization. However, attitudes changed by the mid-1950s, and Norwegian authorities recognized the importance of maintaining the Sàmi culture. February 6 is recognized as Sàmi National Holiday in Norway, Sweden, Finland and Russia. This day is full of activities that celebrate the Sàmi culture. First celebrated in 1993, it has become a popular event and a time for the indigenous Sàmi people to celebrate their
cultural identity
.
Whale Hello: Orcas Can Imitate Human Speech, Researchers Find
Say hello to an orca, and it might say hello back — or at least try to. An international team of researchers, working with two orcas at an aquarium in France, have found that the whales were able to replicate the sounds of human speech, including ...
READ MORE:
1843 - "The Virginia Minstrels" opened at the Bowery Amphitheatre in New York City. It was the first minstrel show in America.
1911 - The first old-age home for pioneers opened in Prescott, AZ.
1932 - Dog sled racing happened for the first time in Olympic competition.
1937 - K. Elizabeth Ohi became the first Japanese woman lawyer when she received her degree from John Marshall Law School in Chicago, IL.
1943 -
Frank Sinatra
made his debut as vocalist on radio's "Your Hit Parade."
1952 - Britain's King George VI died. His daughter, Elizabeth II, succeeded him.
1971 - NASA Astronaut Alan B. Shepard used a six-iron that he had brought inside his spacecraft and swung at three golf balls on the surface of the moon.
1973 - Construction began on the CN Tower in Toronto, Ontario, Canada.
1985 - The French mineral water company, Perrier, debuted its first new product in 123 years. The new items were water with a twist of lemon, lime or orange.
1987 -
Sonny Bono
declared his candidacy for mayor of Palm Springs.
1998 - Washington National Airport was renamed for
U.S. President Ronald Reagan
with the signing of a bill by
U.S. President Clinton
.
2000 - In Finland, Foreign Minister Tarja Halonen became the first woman to be elected president.
DAILY SQU-EEK
If You Were Born Today, February 6
You are a peace-loving person who is sincerely concerned for others. There is an intuitive and even psychic side to you, and you tend to radiate a calm and appealing manner that readily attracts others. In fact, you are generally considered extremely attractive no matter what you look like, as you radiate a special warmth that is hard to resist. You have strong principles and values, but you can also be quite self-indulgent, although usually unapologetically so. Love and family mean the world to you. Famous people born today: Ronald Raegan, Axl Rose, Zsa Zsa Gabor, Bob Marley, Eva Braun, Tom Brokaw, Natalie Cole.
READERS INFO
1.
Tucker-Boatwright Festival of Literature and the Arts 2018
Feb 8-11, 2018 | Richmond, VA
Cousins Studio Theatre, University of Richmond
|
50 Crenshaw Way
You've taken a series of English classes throughout your entire schooling career, and that time will culminate in the Tucker-Boatwright Festival at the University of Richmond. This is an educational opportunity that transcends the classroom experience with riveting film screenings, student research projects, poetry readings, lectures from visiting speakers and much more.
further information:
Tucker-Boatwright Festival - School of Arts & Sciences - University of Richmond
2.
Amelia Island Book Festival 2018
Feb 15-17, 2018 | Fernandina Beach, FL
Located on scenic Amelia Island, the Amelia Island Book Festival encourages the promotion of literacy by inviting community members and guests to attend workshops and interact with the many authors who attend the event every year. Additionally, authors are placed in each one of Amelia Island's fifteen schools where they hold small-scale presentations and discuss their work with local children.
further information:
amelia island book festival
3.
Capricon 2018
Feb 15-18, 2018 | Wheeling, IL
The Westin Chicago North Shore
|
601 N Milwaukee Ave

Capricon, Chicagoland's premier science-fiction convention in Wheeling, Illinois, is a celebration of sci-fi and fantasy culture and art. The four-day event features literary works by Chicago authors, theatrical performances, musical sets, film screenings, gaming demos, exhibitors, anime, fan tables and dance parties.
further information:
About - Capricon 38
Pictures of the day
Dancing Fairies
is an
oil painting
on canvas by the Swedish painter
August Malmström
(1829–1901). Completed in 1866 and drawing on
Swedish folk tradition
, it depicts
fairies
dancing above the water in a moonlit landscape. The painting is held at the
Swedish National Museum
in
Stockholm
.
Levels of reading – Norbet Fritz
The modern interior of the city library in Stuttgart. With its wide-open space in the central, where natural light comes from through the windows on the top, it has a very unique atmosphere, where you can broaden your knowledge.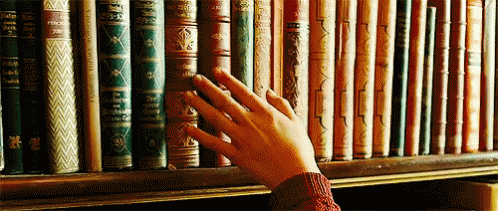 thanks, Jennifer
thanks, Helen
crochet
thanks, Lisa
crochet
thanks, Adele
crochet
crochet
crochet
RECIPE
... Valentine's Day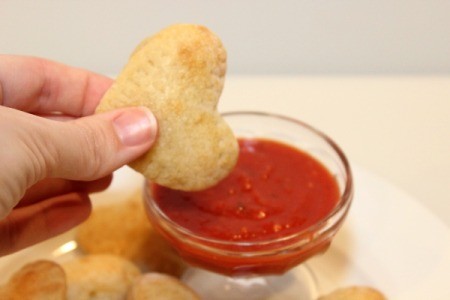 Making Mini Cheesy Heart Calzones
CROCKPOT RECIPE
thanks, Helen
SWEETS
thanks, Shelley
ADULT COLORING
... Valentine's Day
CRAFTS
... Valentine's Day
thanks, Jeri
CHILDREN'S CORNER
... Valentine's Day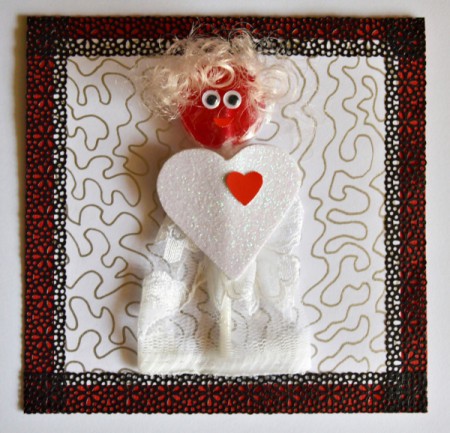 You Make My Heart Pop Valentine Card
PUZZLE
Cactus Gravel Jigsaw Puzzle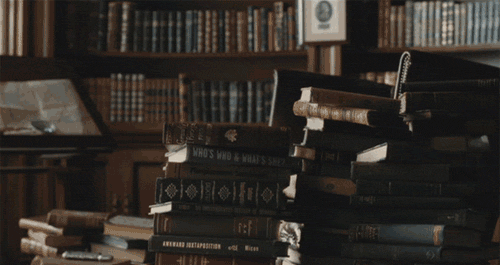 WORD SEARCH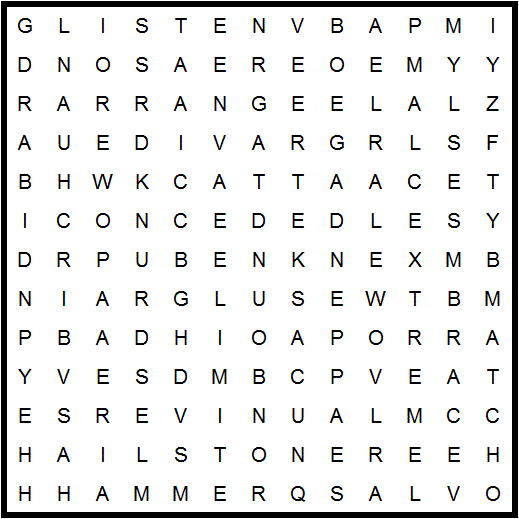 appendage
arrange
attack

beast
bees
birch
bound
brace
brave
burst
casket
clamp
concede

dally
drunk

extreme
glisten
grain
gravid

hailstone
hammer
harsh

large
limit
match
meager

near

peer
power

rabid
reason
said
salvo
screen

universe

veer
volley
vowel
SUDOKU
... hard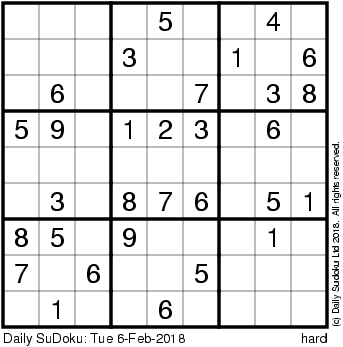 solution: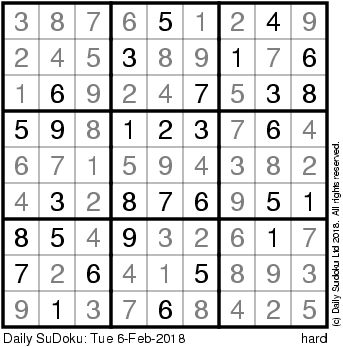 QUOTE
CLEVER
thanks, Sylvia
This makes a nice hot soak for chilly nights in the winter time, or as a cooling soak in tepid water for sandal weather, especially when using Peppermint!
1/4 c. Baking Soda/Apple Cider Vinegar
12 drops Tea Tree/Peppermint Essential Oil
Mix the above ingredients in a basin just large enough for your feet, and allow them to soak for 20 minutes. Afterwards would be a good time to attend to cuticles and dry skin, and apply some cream to moisturize those heels.
Did you know...? You can apply a few drops of Tea Tree Oil directly to your clean nails after a shower or bath to continue working on fungal infections. Using a toothpaste with it will also help diminish candida in your mouth and throat, as will eliminating as much starch and sugar from your diet as possible.
EYE OPENER
thanks, Heide
5 Things Emotionally Balanced People Do Not Do
Marc Chernoff
1. They don't just react (they respond). – A reaction is a hot, in-the-moment burst of emotion that's usually driven by our ego (so we're more likely to react when we're disconnected from ourselves). It might last just a split second before our intuition kicks in and offers some perspective, or it might take over to a point that we act on it. When we feel crappy after dealing with a situation or person, that's a sign we've reacted rather than responded. Responding will leave you feeling like you handled things with integrity and respect.
2. They don't ignore the reality of their emotions. – When we're in the here and now, it's much easier to cope with emotions and see them as just that: emotions. If we get caught up obsessing over the future or past, emotions and situations can take on new (and untrue) meanings as they become attached to stories. For example, imagine you're turned down for a job. Naturally you're disappointed. If you're not present with that emotion and experience it in the moment the mind delves back into your past for all the other times you've felt that way. Now you feel like a failure and start to carry a feeling of unworthiness into every other interview. When we stay present, we're empowered to start fresh every moment and we can see every situation with perspective.
3. They don't neglect their authentic selves. – Make a big list of all the things that make you feel great, and do at least one thing on it every day. Big or small, it doesn't matter! Doing something that makes us feel amazing is an act of self-love – it's that simple! This small effort reduces stress levels and makes us feel capable and confident. Rather than waiting for other people or circumstances to make us feel good, practicing self-love is all about empowering ourselves to feel how we want to feel, all the time.
4. They don't resist movement. – When we're feeling down, stressed or anxious, one of the best ways to get out of our head and reconnected with ourselves is movement – especially free movement. It's very rare we move our bodies in a way that is totally free! Put on some music and give it a go whenever you feel like you're in a bit of a funk. It will feel weird at first so make a feel-good playlist of songs that you just can't help but boogie to. Make movement (of any kind) part of your daily ritual of looking after your emotional well-being.
5. They don't treat gratitude as a bonus (they make it a requirement). – Practicing gratitude is super supportive for our emotional wellness because it shifts our focus to the good in our lives, and trains us to look for the positives in every situation. It gives us appreciation for all that we have instead of getting caught up with what's lacking. To cultivate gratitude, try sharing three things you're grateful for each day with your partner, family or housemates during dinner or before bed. You can also write a gratitude list in your journal or make a gratitude jar to put slips of paper with things you're grateful for on them into it every day.
Looking after our emotional wellness helps us get the very most out of life. When we feel emotionally balanced, we feel more centered and connected to our intuition. We become more productive, better at making decisions, more present, and more fulfilled.