DIANE'S CORNER ... Celebrate Pistachio Day
Pistachio Day celebrates the popular nut, which are native to the Middle East. The largest producer of pistachio nuts today is Iran but they are also grown in other areas, including California and Mediterranean Europe. The Chinese are the greatest consumers of the nut. It is thought that pistachio nuts have been eaten by humans for at least 9000 years. Legend even has it that the Queen of Sheba restricted the eating of pistachios to the royal court and forbade commoners to grow them!
Pistachios are not just eaten as a snack – they are also used in cooking, while their sweet flavor sometimes finds them used in desserts, such as Lebanese dish baklava. You can sometimes find pistachio ice cream alongside more common flavours such as chocolate or strawberry.
Studies have even suggested that eating moderate amounts of pistachios can help keep your heart healthy!
Thanks for the funnies, Helen
Word of the Day
Definition:

(noun) Someone who habitually doubts accepted beliefs.

Synonyms:

doubter

Usage:
Johnson was one of the skeptics who vigorously denounced Macpherson as a shameless impostor.

Idiom of the Day
—

Intense, insatiable desire to attain power and control.
History
John Harvey Kellogg (1852)
Remembered today as the co-creator of corn flakes, Kellogg was a physician and food reformer. He founded a sanitarium in Battle Creek, Michigan, based on the principles of the Seventh-day Adventist Church in conjunction with his own eccentric ideas about health. He and his brother invented a flaked breakfast cereal for patients, but a feud developed between the two over flake recipes and business rights.
Kuwait Liberation Day
After Iraqi President
Saddam Hussein
's troops invaded
Kuwait
on August 2, 1990, several countries in the United Nations formed a military coalition—including troops and equipment from the U.S., France, and Britain—to
force them out
. Operation Desert Storm began on January 17, 1991, and, for five weeks, U.S. and British air forces relentlessly bombed Baghdad. This was followed by four days of a ground war, which resulted in Hussein's troops leaving Kuwait. February 26 is a national holiday in Kuwait celebrating the end of Iraq's military presence in Kuwait.
Bizarre Camouflage Skills of the Cuttlefish Have Finally Explained by Science
The animal kingdom is home to all manner of weird and wonderful defense tactics, but the camouflage skills of cuttlefish, squid and octopuses surely rank among the most impressive.These masters of disguise have the incredible ability to change the ...
READ MORE:
Bizarre camouflage skills of the cuttlefish have finally been explained by science
1870 - In New York City, the first pneumatic-powered subway line was opened to the public. (Beach Pneumatic Transit)
1916 - Mutual signed Charlie Chaplin to a film contract.
1919 - In
Arizona
, the Grand Canyon was established as a National Park with an act of the
U.S.
Congress.
1929 -
U.S. President Coolidge
signed a bill creating the Grand Teton National Park.
1930 - New York City installed traffic lights.
1955 -
Billboard
reported that the 45rpm single format was outselling the 78s for the first time.
1978 - Vladimir Horowitz marked the 50th anniversary of his
U.S.
debut with a performance at the White House.
1993 - Six people were killed and more than a thousand injured when a van exploded in the parking garage beneath the World Trade Center in New York City. The bomb had been built by Islamic extremists.
(The man who was responsible for this had an uncle whose address he used as his own. That uncle and his family were my next door neighbors! My ex was interviewed on the news that night.)
DAILY SQU-EEK
If You Were Born Today,
February 26
Your intuition rarely fails you, especially when it comes to quickly, fairly, and accurately sizing up someone you meet. This does not mean you are immune to wishful thinking, however, as you are a dreamer. However, you are also a dreamer who believes in hard work to achieve your goals. There are many times in your life that your personal life takes a backseat to your career, as you are ambitious and have something to prove if only to yourself. You need a partner who can keep up with your varied tastes and talents. Famous people born today: Johnny Cash, Jackie Gleason, Levi Strauss, Teresa Palmer, Victor Hugo, Fats Domino, Ja Rule, Tony Randall.
READERS INFORMATION
1.
Lee Petty #42 and Johnny Beauchamp #73 battle on the last lap
of the first Daytona 500.
Lee Arnold Petty
(March 14, 1914 – April 5, 2000)
Lee Petty's 1959 Daytona 500 photo finish winning Oldsmobile.
The 1959 First Annual 500 Mile NASCAR International Sweepstakes at Daytona (now known as the 1959 Inaugural

Daytona 500

) was the second race of the 1959

NASCAR

Grand National (now

Monster Energy NASCAR Cup Series

) season. It was held on February 22, 1959, in front of 41,921 spectators. It was the first race held at the 2.5-mile (4.0 kilometer)

Daytona International Speedway

.

The Daytona 500 is regarded as the most important and prestigious race on the NASCAR calendar. It is also the series' first race of the year. With the help of photographs and

newsreel

footage, Lee Petty,
the father of Richard Petty, was officially declared the winner by NASCAR founder Bill France, Sr.
2.
University of Alaska Fairbanks Festival of Native Arts 2018
Mar 1-3, 2018 | Fairbanks, AK
University of Alaska Davis Concert Hall
|
312 Tanana Dr
Several Native cultures have called Alaska home for many, many years, and their one-of-a-kind art probably kept them distracted from the blistering, frigid temperatures. A student-led tradition, the Festival of Native Arts brings all the Native cultures together to celebrate their rich heritage. Offering entertainment and educational value, the Native people will put on a series of colorful dance and music performances and showcase their unique visual art.
further information:
Welcome!
3.
First Friday Las Vegas 2018
Mar 2, 2018 | Las Vegas, NV
Throughout the Arts District of Downtown Las Vegas
|
Arts District
Las Vegas' First Friday is a community event held each month that attracts artists and patrons of the arts alike. Come hunt for unique treasures and hear live music at this family-friendly arts and crafts festival. Featuring local food vendors as well as visual and performing artists, this lively event is a hotspot for the community that encourages community, creativity and artist appreciation.
further information:
First Friday Las Vegas
Pictures of the day
A
Cassius blue
butterfly
(
Leptotes cassius theonus
) in
Artemisa
, Cuba. It is part of the family
Lycaenidae
, and is found from the southern United States through the Caribbean, Mexico, Central and South America. Caterpillars of this species are known to feed on such plants as the woolly rattlepod and
lima bean
.

HEART AND SOIL
'Heart' (2003) is a larger-than-life sculpture by Dimitri Tsykalov made from wood, bark and soil
.
thanks, Marcy
thanks, Phyllis
DROPS Extra 0-838 - Free knitting patterns by DROPS Design
thanks, June
RECIPE
Marinated Beets with Pistachios and Tarragon Recipe
thanks, Shelley
SWEETS
Baklava Recipe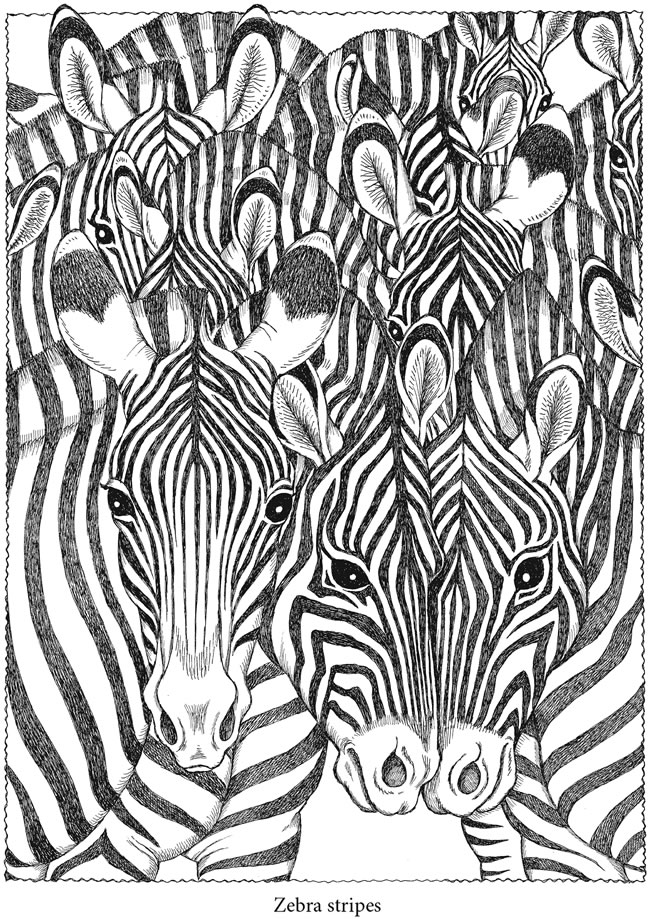 CRAFTS ...
Easter
Pop up card
CHILDREN'S CORNER
... Easter art
thanks, Bella
Handprint Bunny
activityvillage
Here's a cute handprint bunny that the kids can print in a flash! Only one colour to clear up, too.
Pink paint
Paper
Black pen
Print a horizontal handprint, fingers together in the middle of the page, with the thumb at the bottom.
Print a vertical handprint overlapping the palm with the fingers of the first print.
Make your fingers into a V shape between the middle and ring fingers to make the two ears.
Add a thumbprint tail and leave to dry.
Outline with black pen, and add features.
PUZZLE
Cactus Crowns Jigsaw Puzzle
WORD SEARCH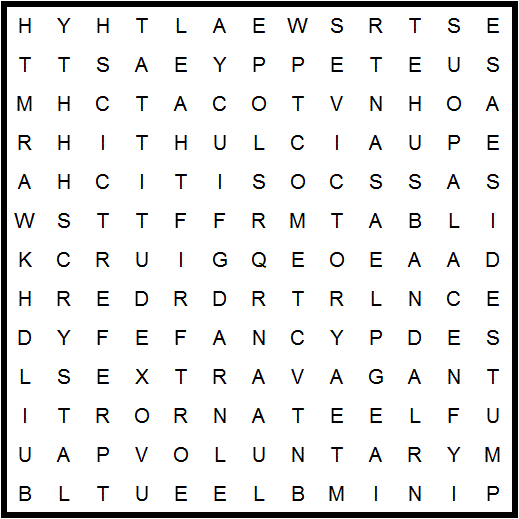 attitude
build
bunt

catch
comet
crystal

darn
disease
ditch
extravagant

fancy
filter
fleet

greet

hitch
husband
mold

nimble

ornate
ouster

palace
pleasant
prefer
senior
sides
slope
spout
stump
suet

tare
tenet
vale
victory
voluntary

warmth
wealthy
white

yeast
SUDOKU
... very hard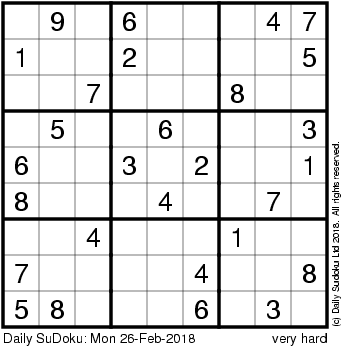 solution: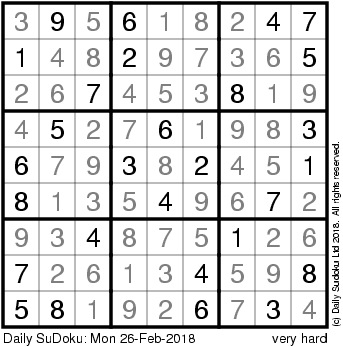 QUOTE
CLEVER
ODD and INTERESTING PRODUCTS
Designed to prevent females from getting hair in their noodles
EYE OPENER
Scientific Explanations That Can Make Life Less Annoying (Part 2)
(excuse their French!)