DIANE'S CORNER ... Celebrate Strawberry Day
Strawberry Day
was created to celebrate those little red fruits bursting with sweet perfection! A gift from Chile in the 1700s, garden strawberry plants made their way to North America in the 1750s. The plant is fairly easy to grow and doesn't seem adverse to flourishing anywhere in the world. If you'd like your own homegrown strawberries this summer, make sure your plant has full sun and sandy soil – and your dogs don't eat off all the berries before you can pick a few. If fresh strawberries aren't at their best in your grocery store, don't forget the many accessible forms you can always get your hands on. Frozen and dried strawberries can help in a pinch if you're creating in the kitchen. Strawberry preserves, ice cream, yogurt, smoothies and milkshakes are nothing to shake a stick at either. But if you are one of the lucky folks who stumbled on some great fresh strawberries, you can whip up a strawberry pie, shortcake or even a simple dish of strawberries and cream. We wish you a berry nice day, and strawberry fields forever.
thanks for the funnies, Joan
Word of the Day
Definition:

(adjective) Under a curse.

Synonyms:

maledict

Usage:

Depraved as a girl, adulterous as a wife, an unnatural sister, homicide, poisoner, execrated by all who knew her, by every nation that had been visited by her, she died accursed by Heaven and earth.
Idiom of the Day
—

Enraged; extremely or inconsolably angry.
History
Ireland Legalizes Divorce (1997)
The culture of Ireland has long been strongly influenced by the Roman Catholic Church, to which most of the country belongs. Thus, until 1997, the Republic of Ireland had no legal provision for divorce—and though many couples were living apart, they were not free to remarry other people. Once the divorce legislation was passed, the number of separated couples in Ireland did increase but not dramatically.
Alice Hamilton (1869)
A pioneer in industrial toxicology and the first female faculty member at Harvard University, Hamilton became an authority on lead poisoning and a worldwide specialist in occupational diseases. Her services as an authority on industrial conditions, ailments, and poisons were eagerly sought by government agencies, and her reports on substances such as lead and rubber resulted in improved safety standards in industrial workplaces across the US.
Equirria
Tradition holds that
Romulus
, one of the mythical founders of
Rome
, began the Equirria. This festival was held on both February 27 and March 14. The Equirria mainly involved racing horses and was dedicated to
Mars
, the Roman god of war. Scholars don't know why there were two annual Equirrias little more than two weeks apart from each other, but one theory is that these were occasions to publicly begin training horses and men for the military excursions Roman soldiers undertook in the spring.
'Loneliest tree' records human epoch
It's been dubbed "the loneliest tree on the planet" because of its remote location, but the Sitka spruce might represent something quite profound about the age in which we live. The tree, sited on Campbell Island in the Southern Ocean, records in its ...
READ MORE: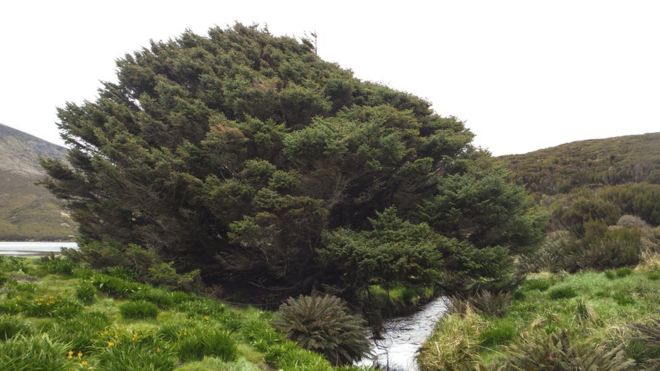 'Loneliest tree' records human epoch
1700 - The Pacific Island of New Britain was discovered.
1827 - New Orleans held its first Mardi Gras celebration.
1867 - Dr. William G. Bonwill invented the dental mallet.
1883 - Oscar Hammerstein patented the first cigar-rolling machine.
1922 - The
U.S.
Supreme Court upheld the 19th Amendment that guaranteed women the right to vote.
1951 - The 22nd Amendment to the
U.S.
Constitution was ratified, limiting
U.S.
Presidents to two terms.
1974 - "
People
" magazine was first issued by Time-Life (later known as Time-Warner).
1997 - Don Cornelius received a star on the Hollywood Walk of Fame.
1998 - Britain's House of Lords agreed to give a monarch's first-born daughter the same claim to the throne as any first-born son. This was the end to 1,000 years of male preference.
1999 - Colin Prescot and Andy Elson set a new hot air balloon endurance record when they had been aloft for 233 hours and 55 minutes. The two were in the process of trying to circumnavigate the Earth.
DAILY SQU-EEK
If You Were Born Today, February 27
A person who puts others first before yourself, you are compassionate, caring, and giving. Yours is a mysterious charm. You are personable and charming, yet you carry a dreamy quality to you that others find fascinating. Wishful thinking can cloud your judgment at times, but you are a true artist with a vision. Moody, you are easily affected by the moods and emotions of others around you and sometimes have a hard time drawing up boundaries. Alone time will be necessary in order to recharge your emotional batteries.

Famous people born today: Henry Wadsworth Longfellow, John Steinbeck, Peter de Vries, Joanne Woodward, Elizabeth Taylor, Ralph Nader, Kate Mara, Timothy Spall.
READERS INFO
1.
Chicago Irish Film Festival 2018
Mar 1-4, 2018 | Chicago, IL
Gallery Theatre & The Logan Theatre
|
1112 N Milwaukee Ave
Since its creation in 1999, the Chicago Irish Film Festival has featured the work of the some of the finest contemporary Irish filmmakers. Showcasing a wide range of films including shorts, documentaries and animation, the festival provides audience members with an overview of current Irish cinema. The event invites actors, producers and directors to join in the festivities and celebrate the Irish film industry.
further information:
Welcome to CIFF
2.
University of Alaska Fairbanks Festival of Native Arts 2018
Mar 1-3, 2018 | Fairbanks, AK
University of Alaska Davis Concert Hall
|
312 Tanana Dr
Several Native cultures have called Alaska home for many, many years, and their one-of-a-kind art probably kept them distracted from the blistering, frigid temperatures. A student-led tradition, the Festival of Native Arts brings all the Native cultures together to celebrate their rich heritage. Offering entertainment and educational value, the Native people will put on a series of colorful dance and music performances and showcase their unique visual art.
further information:
Welcome!
3.
Charro Days Fiesta 2018
Feb 22 - Mar 4, 2018 | Brownsville, TX
International Technology, Education and Commerce Center
|
301 Mexico Blvd
Charro Days Fiesta is the celebration of the unique bi-national heritage between the border towns of Brownsville, Texas, and Matamoros, Mexico. Born during the Great Depression, the energetic festival features traditional cultural events with a modern spin. Attendees dress in traditional charro and cowboy outfits and kick off the four-day festival with a loud grito before joining in on the many street dances featuring traditional performances and Tejano musicians, a jalapeno eating contest, parades, bull fights, rodeos and traditional Mexi-American dishes including delicious tortas.
further information:
Events

Pictures of the day
Mont Sainte-Victoire and the Viaduct of the Arc River Valley
is an
oil painting
on canvas completed by the French artist
Paul Cézanne
between 1882 and 1885. It depicts
Montagne Sainte-Victoire
and the valley of the
Arc River
, with Cézanne's hometown of
Aix-en-Provence
in the background. Once owned by the art collectors and patrons
Henry
and
Louisine Havemeyer
, the painting was bequeathed to the
Metropolitan Museum of Art
in
New York
after the latter's death in 1929.
To Live
Swans live vigorously
even in mud.
knit
thanks, Phyllis
knit
thanks, Nancy
knit
knit
knit, Easter
Delights-Gems: Easter Egg Cozies
crochet
thanks, Nancy
crochet
thanks, Gabby
crochet
crochet
crochet
Little Dots Will Do Ya Blanket
RECIPE
thanks, Shelley
CROCKPOT RECIPE
thanks, Patsy
ADULT COLORING
CRAFTS
... Easter
thanks, Patty
Naturally Dyed Eggs
craftbits
Dye your Easter eggs using supplies you already have at home! No need to buy tie dye kits for this project, we'll be using supplies from the nature!
What you need
Materials Needed:
1. Coffee powder, turmeric powder, chili powder, onion skin, green spinach, purple spinach etc.
2. White vinegar
3. Small pots and bowls
4. Eggs
Instructions
Clean and boil eggs before getting started. Be careful not to break the egg shells while boiling or during the next steps.
Take small bowls or cups and add the items for color. I used coffee powder, turmeric powder, chili powder, purple spinach, blueberry and red cabbage. Add water and white vinegar to each bowl and mix them well with the coloring items.
Finally add the eggs to the bowl. Keep them soaked in the bowl for about an hour or you can also boil them individually for 15-20 minutes for a quicker process.
If you boil the eggs, take them out of the pots if the eggs are dyed and place them in another bowl and soak them with cold water. Allow them to cool down.
And done! I've used only 6 items to dye the eggs, there are many other items you can use for natural dying, such as – red cabbage, saffron, tea, blueberry, beets etc.
CHILDREN'S CORNER
... Easter crafts
thanks, Renee
Toilet roll bunnies
Seriously, it is amazing what you can do with some paper, fabric, and other basic sewing and craft supplies! Looking at these adorable bunnies, I almost wouldn't guess that they are simply re-purposed toilet paper rolls, but underneath that cute polka-dot fabric, that's exactly what they are. This is a project which is really easy to customize; you can choose any fabric you want for the bodies, noses and ears. It just does not get any cuter than this.
PUZZLE
Banana Inflorescence Jigsaw Puzzle
WORD SEARCH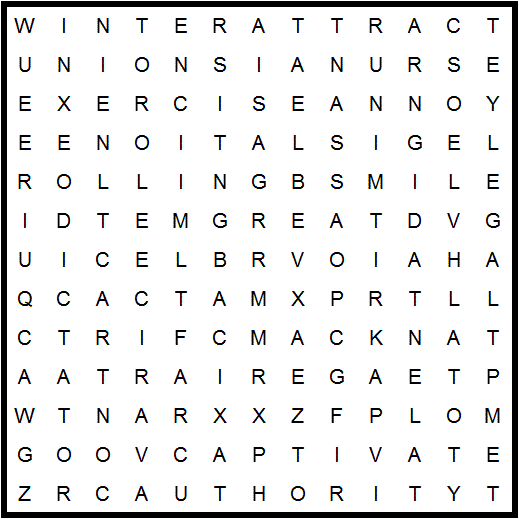 acquire
annoy
attract
authority
avarice

bait
bleat
captivate
contract
craft
crave
craw

dictator

eager
exercise
exit
fares
female

great

legal
legislation

meat

nurse
peal

rant
rapid
role
rolling

scold
sins
smile
tact
talent
tank
tare
taxicab
tempt
total
tune

unions
winter
SUDOKU
... hard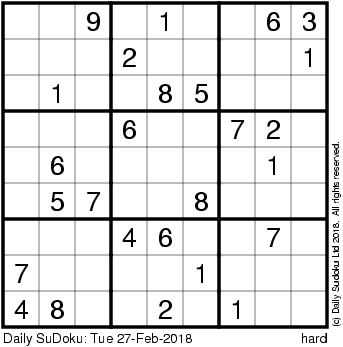 solution: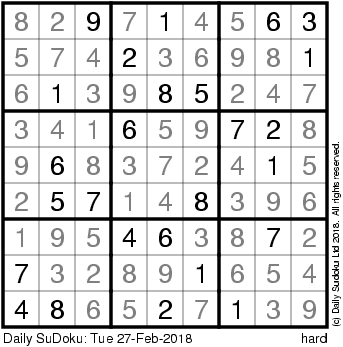 QUOTE
CLEVER
me:

You got 12 out of 15 right!
Impressive! You identified most of the breeds. You've clearly met quite a few dogs in your life.
you?
Can You Guess The Dog Breed By The Paws?
EYE OPENER
HISTORY IN PICTURES