DIANE'S CORNER ... Celebrate Canada Day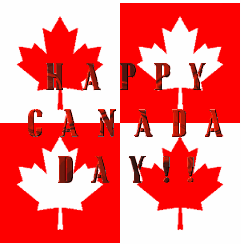 Word of the Day
Definition:

(adjective) Willing to carry out the orders or wishes of another without protest.

Synonyms:

biddable

Usage:

She was too acquiescent to challenge authority and did everything she was told.
thanks, Shelley
Idiom of the Day
—

To become doubted, scrutinized, or a matter of serious discussion.
History
Sony Introduces the Walkman (1979)
Sony's first truly portable cassette player, the Walkman, was originally developed for a company chairman who wanted to be able to listen to music on long plane rides. He was impressed, and less than a year later, the revolutionary device hit the market. Sales soon exploded, cementing the Walkman's place in pop culture. It remained popular throughout the 1990s, before CDs and mp3s supplanted cassettes.
Gottfried Wilhelm Leibniz (1646)
Leibniz was a German philosopher and mathematician who greatly expanded the field of calculus. He also perfected the binary number system—the basis for modern computing—and constructed one of the first practical calculators. A jack-of-all-trades, Leibniz worked on mechanical devices, delved into the study of logic, was a historian and lawyer at times, and is considered one of the fathers of geology.
Formerly an occupied territory of the United Kingdom, Hong Kong became a Special Administrative Region (SAR) of China on July 1, 1997. The day is reserved for official celebrations of Hong Kong and its unique "one country, two systems" arrangement with its mainland ally. Large crowds observe the anniversary by turning out for an official flag-raising ceremony displaying the emblems of Hong Kong and the People's Republic of China. There is also a parade featuring traditional drumming performances and dragon dance troupes.
Boaty McBoatface Returns from Maiden Voyage with "Unprecedented Data"
A British polar research vessel that captured online attention in 2016 has completed its first voyage, returning to the U.K. after collecting "unprecedented data" in some of the coldest waters on Earth.

READ MORE:
Boaty McBoatface returns from maiden voyage with "unprecedented data"
1847 - In New York City, the
U.S.
Post Office issued its first adhesive stamps. The two stamps available were a 5-cent Benjamin Franklin and a 10-cent George Washington.
1874 - The Philadelphia Zoological Society zoo opened as the first zoo in the
United States
.
1893 - The first bicycle race track in America to be made out of wood was opened in San Francisco,
CA
.
1905 - The USDA Forest Service was created within the Department of Agriculture. The agency was given the mission to sustain healthy, diverse, and productive forests and grasslands for present and future generations.
1941 - Bulova Watch Company sponsored the first TV commercial in New York City,
NY
.
1961 - The first community air-raid shelter was built. The shelter in Boise,
ID
had a capacity of 1,000 people and family memberships sold for $100.
1963 - The
U.S.
postmaster introduced the five-digit ZIP (Zoning Improvement Plan) code.
1966 - The Medicare federal insurance program went into effect.
1979 - Susan B. Anthony was commemorated on a
U.S.
coin, the Susan B. Anthony dollar.
1980 - "O Canada" was proclaimed the national anthem of Canada.
1991 - Court TV began airing.
DAILY SQU-EEK
READERS INFO
1.
Pictures of the day
knit
thanks, Linda
knit
thanks, Nancy
knit
knit
knit
crochet
thanks, Mindy
crochet
crochet
thanks, Phyllis
crochet
crochet
thanks, Shelley

(for tomorrow lol)
RECIPE
thanks, Shelley
thanks, Shelley
(for tomorrow lol)
CROCKPOT RECIPE
thanks, Amy
thanks, Patsy
ADULT COLORING
CRAFTS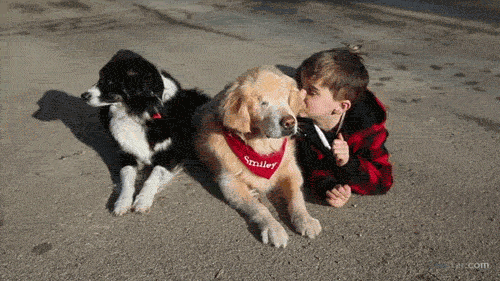 CHILDREN'S CORNER
... puzzle
WORD SEARCH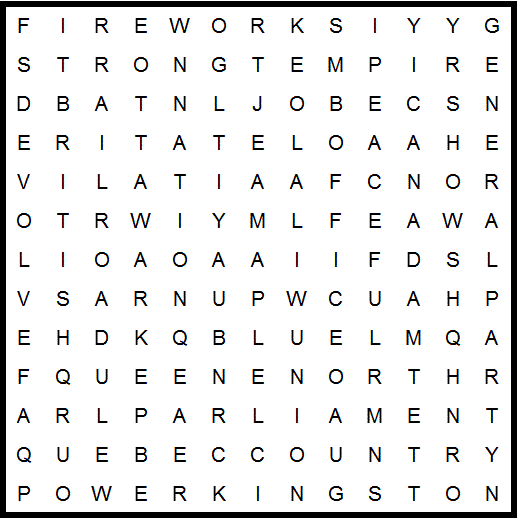 British

Canada
case
country

devolve
empire
equal

fireworks
free

general

Kingston
leaf

maple

nation
north

office
Ottawa
parliament
party
peaceful
power

Quebec
queen
railroad
royal

shows
strong

tire

union
SUDOKU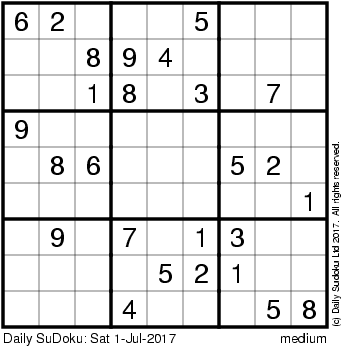 solution: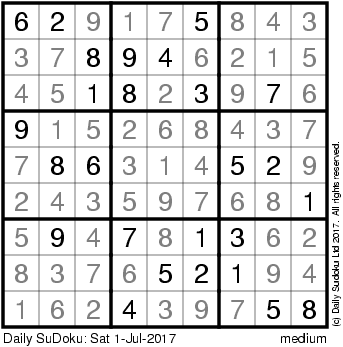 QUOTE
CLEVER
EYE OPENER
- JULY 2, 2016