DIANE'S CORNER ... Celebrate French Fries Day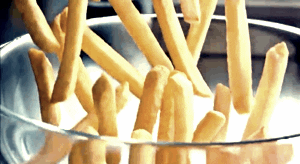 thanks for the stunning pics, Barbara (Part 2)
Mount Kilimanjaro from above
Word of the Day
Definition:

(noun) The most condensed and constricted region of a chromosome, to which the spindle fiber is attached during mitosis.

Synonyms:

kinetochore

Usage:

Down syndrome, a congenital disorder caused by the presence of an extra twenty-first chromosome, can result from aberrant functioning of the centromere.
The Waterfall Island at Iguazu Falls
Idiom of the Day
—

To quit or abandon something, especially an endeavor or enterprise. Can also be worded as "jack in something." Primarily heard in UK.
Beautiful view from the lighthouse. Lengkuas island, Indonesia
History
Live Aid (1985)
Live Aid was a multi-venue rock concert held simultaneously in London and Philadelphia that raised about $280 million for famine relief in Africa. The event was organized by musician Bob Geldof, who founded the supergroup Band Aid in 1984 to raise money for the same cause. About 170,000 attended the Live Aid shows, and more than 1.5 billion viewers around the world watched them on TV. Performers included David Bowie, Paul McCartney, Queen and more.
Harrison Ford (1942)
Ford is an American actor who had minor roles on screen and TV before achieving stardom in George Lucas's 1977 hit movie Star Wars. He then took on the role of Indiana Jones and graduated to dramatic films like Blade Runner, Witness, and The Fugitive. His rugged good looks and wry charm made him one of the most popular actors of his day. A noted conservationist, Ford has had a species of spider and a species of ant named for him.
Tribute of the Three Cows
This event takes place on the Pierre St. Martin, in the Pyrenées Mountains between Spain and France, on July 13 every year. Representatives of the French valley of Barétous and those of the Spanish valley of Roncal meet at the summit at 10 o'clock in the morning and pile their hands on top of each other's in a show of friendship. Then the French hand over three cows, which must be healthy two-year-olds. This tribute was imposed by treaty in 1375, when the two valleys were at war with each other, and the Roncal cowmen emerged as the victors.
Brain Games Don't Work
Last year started on a $2 million sour note for brain-training game company Lumosity. That's the amount the company, which advertised itself via assertions its products could improve memory, focus, even reverse symptoms of Alzheimer's, agreed to pay the Federal Trade Commission over charges that these claims were unsubstantiated.
READ MORE:
Brain Games Don't Work
1585 - A group of 108 English colonists, led by Sir Richard Grenville, reached Roanoke Island, NC.
1832 - Henry Schoolcraft discovered the source of the Mississippi River in Minnesota.
1836 - John Ruggles received patent #1 from the U.S. Patent Office for a traction wheel used in locomotive steam engines. All 9,957 previous patents were not numbered.
1896 - Philadelphia's Ed Delahanty became the second major league player to hit four home runs in a single game.
1939 -
Frank Sinatra
made his recording debut with the Harry James band with the songs "Melancholy Mood" and "From the Bottom of My Heart."
1982 - The All-Star Game was played outside the United States for the first time. They played in Montreal, Canada.
1984 - In Arkansas, Terry Wallis was injured in a car accident and was left comatose. He came out of the coma in June of 2003.
1998 - "Image of an Assassination" went on sale. The video documentary is of Abraham Zapruder's home video of U.S. President Kennedy's assassination in Dallas.
DAILY SQU-EEK
1.
Calgary Stampede 2017
Jul 7-16, 2017 | Calgary, AB
White hats, big belt buckles and bull-riding sound like a scene from the Wild West, but every July the
Calgary Stampede
takes over the city with the world's largest rodeo. A celebration of the western way of life, the Stampede puts together 10 days of parades, musical performances, rodeo
events
, food and more for what they call
The Greatest Outdoor Show on Earth
.
further information:
Calgary Stampede | Alberta Canada
2.
Pittsburgh Vintage Grand Prix 2017
Jul 7-16, 2017 | Pittsburgh, PA
Schenley Park
|
1 Overlook Dr
Pittsburgh Vintage Grand Prix is a unique festival that takes place at Schenley Park.

further information:
PVGP Home
3.
Harley-Davidson of Erie BikeFest 2017
Jul 8-16, 2017 | Erie, PA
Harley-Davidson of Erie BikeFest is a unique festival that takes place at Multiple Locations in Erie.
Earth, Jupiter, and Venus seen from Mars
knit
thanks,Amber
knit
thanks, Marcy
knit
knit
knit
Neuschwanstein Castle, Germany
crochet
thanks, Helen
crochet
thanks, Lisa
crochet
crochet
crochet

RECIPES
thanks, Shelley
Buddhist monks, lantern lighting ceremony
CROCKPOT RECIPES
Coastal village of Manarola, Italy
SWEETS
thanks, Tina





ADULT COLORING
CRAFTS
Stunning. Lake Louise in Canada
CHILDREN'S CORNER
... crafts

PUZZLE
Bee Papaver Jigsaw Puzzle
Living on the edge of the abyss
WORD SEARCH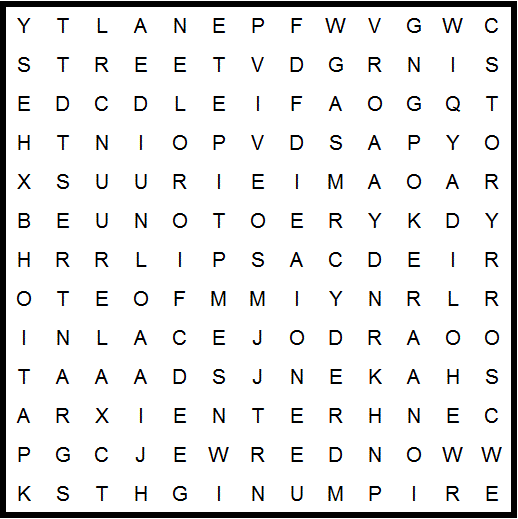 bread

chance

district
drive

enjoy
enter

field
flush
grade
grant

holiday

lace
lips

magic
minute
nights

paramedics
patio
penalty
point
poison
poker
pound
relax
rest
role

score
shaken
sorry
stem
story
street
umpire

violent

wealth
weary
wonder

SUDOKU
... hard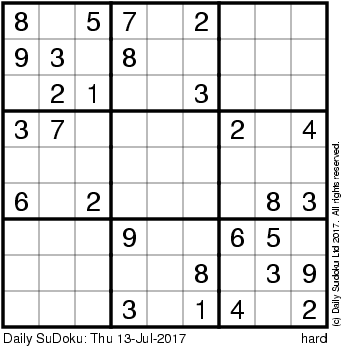 solution: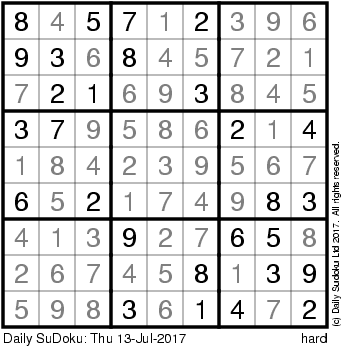 QUOTE

The beauty of Guilin, China
CLEVER
Waterfalls at Plitvicka Jezera, Croatia
EYE OPENER
The Most Jaw Dropping Photos