DIANE'S CORNER ... Celebrate World Farm Animal Day
Word of the Day
Definition:
(noun) A person who is entitled by law or by the terms of a will to inherit the estate of another.
Synonyms:
heir, inheritor
Usage:
When the wealthy businessman named his son as heritor of his estate, he could not have known that the boy would squander the inheritance on silly moneymaking schemes.
History
| Pasilalinic-Sympathetic Compass Demonstrated (1851) | |
| --- | --- |

French occultist Jacques Toussaint Benoit's pasilalinic-sympathetic compass was a contraption developed based on his belief that when two snails touch, they create a telepathic bond. His "snail telegraph" contained 24 snails, each associated with an individual letter of the alphabet as well as with a snail counterpart in a second device. One could theoretically transmit a message by touching the snails, eliciting reactions from their counterparts.
| Charles Albert of Sardinia (1798) | |
| --- | --- |

The complex and controversial king of Sardinia-Piedmont from 1831 to 1849, Charles Albert helped inspire the growing drive for Italian independence. In 1848, the spread of revolutionary ideas forced him to grant a constitution. Seeking to lead the liberation of Italy, he went to war with Austria that same year, and again in 1849, but was twice defeated. After abdicating in favor of his son, he went into exile and soon died.
As early as the ninth century, a day was set aside to honor angels in general and the archangel Michael in particular. This was September 29, the Feast of St. Michael and All Angels or Michaelmas. But some people, believing that a particular angel is assigned to watch over each human being, wanted to honor their own personal protectors or guardian angels. A feast in their honor observed in 16th-century Spain was extended to the whole church by Pope Paul V in 1608, and, in 1672, Pope Clement X set October 2 as the universal day for the festival.
| Baby Born without a Complete Skull Defies the Odds | |
| --- | --- |

Jaxon Buell was born without a large part of his skull and brain. Doctors told Brandon and Brittany Buell their son wouldn't live past a few weeks. In August, the family celebrated his first birthday.
READ MORE:
1836 - Charles Darwin returned to England after 5 years of acquiring knowledge around the world about fauna, flora, wildlife and geology. He used the information to develop his "theory of evolution" which he unveiled in his 1859 book entitled
The Origin of Species by Means of Natural Selection
.
1869 - Mahatma (Mohandas) K Gandhi was born. He was known for his advocacy of non-violent resistance to fight tyranny.
1925 - Scottish inventor John Logie Baird completed the first transmission of moving images.
1947 - The Federatino Internationale de l'Automobile (FIA) formally established Formula One racing in Grand Prix competition.
1950 - "Peanuts," the comic strip created by Charles M. Schulz, was published for the first time in seven newspapers.
1959 - "The Twilight Zone" debuted on CBS-TV. The show ran for 5 years for a total of 154 episodes.
1967 - Thurgood Marshall was sworn in. He was the first African-American member of the
U.S. Supreme Court
.
1986 - The Everly Brothers were given a star on the Hollywood Walk of Fame.
DAILY SQU-EEK
If You Were Born Today, October
2
You thrive on companionship, especially the one-on-one kind. For the most part, you are quite comfortable in a supporting role, and possess an understated charm.

Although tactful and caring, you also enjoy displaying your intellect, and there are times when you might try to score intellectual points, and regret it if you've hurt someone else's feelings in the process! The thing is, you accept nothing at face value, and that combined with your perceptiveness endows you with a very interesting and intelligent perspective that others respect. You are spiritually inclined, well-respected, and popular.
Famous people born today: Mahatma Gandhi, Groucho Marx, Graham Greene,
Johnny Cochrane, Kelly Ripa,
Sting, Tiffany.
Unmoved
knit
knit, preemie - adult
knit
knit
crochet
RECIPE
CROCKPOT RECIPE
stephanie o'dea
CRAFT
Its that time of year again when everywhere you look, the rich colors of autumn abound….if you live anywhere but Southern California, that is! Unfortunately for us, palm trees stay green and lawns aren't littered with gorgeous crimson, rust or gold falling leaves. So, what's a girl to do to bring in the fall season? Get crafting, that's what!
Leaf Coasters



a set of photo coasters
preserved, or artificial, leaves
tweezers
scotch tape
Choose four different leaf shapes in four different colors, selecting leaves that are comparable in size to that of your photo coaster insert.
Lay your selected leaf on the card stock insert to position. If your leaves extend beyond the edges of the card stock, use scotch tape to wrap the tips around and secure to the backside.
Using tweezers, gently slide the card stock into the plastic insert, being careful not to wrinkle or damage the secured leaf.
CHILDREN'S CORNER
... game
PUZZLE
QUOTE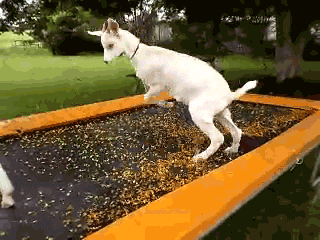 FRIDAY IS BETTER WITH 5 RIPLEY'S-APPROVED CAT TALES
"Welcome" in
Czech (Czech Republic) - Srdechne vitam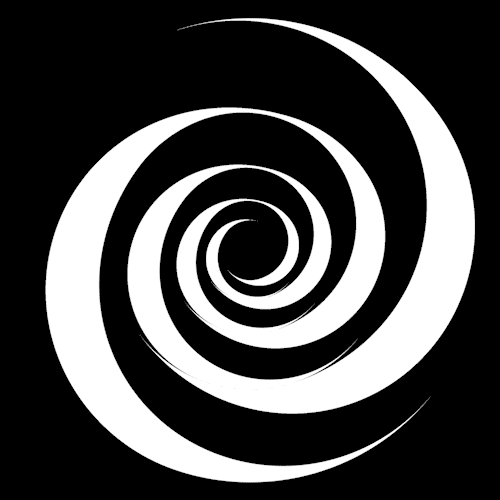 CLEVER
EYE OPENER