DIANE'S CORNER .... Celebrate Mole Day
Mole Day is celebrated annually on October 23 from 6:02 a.m. to 6:02 p.m. It celebrates Avogadro's Number (6.02 x 1023), which is a basic measuring unit in chemistry. Mole Day was created as a way to foster interest in chemistry, and schools throughout the United States and around the world celebrate with various activities related to chemistry and/or moles.
For a given molecule, one mole is a mass (in grams) whose number is equal to the atomic mass of the molecule. For example, the water molecule has an atomic mass of 18, therefore one mole of water weighs 18 grams. An atom of neon has an atomic mass of 20, therefore one mole of neon weighs 20 grams. In general, one mole of any substance contains Avogadro's Number of molecules or atoms of that substance. This relationship was first discovered by Amadeo Avogadro (1776-1858) and he received credit for this after his death.
thanks for sharing, heide.
hope you had a wonderful vacation at
the norseman inn, ogunquit, maine
Word of the Day
Definition:
(noun) A cemetery, especially a large and elaborate one belonging to an ancient city.
Synonyms:
cemetery, burial ground, graveyard, memorial park
Usage:
A guardian in a braided cap walked listlessly through the room like a ghost stalking through a necropolis.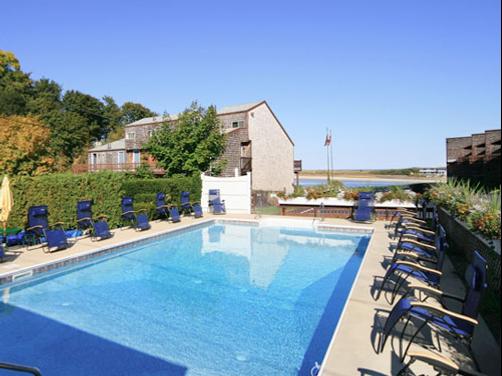 History
Larousse was a French publisher, lexicographer, and encyclopedist. In 1852, he founded a publishing house called Librairie Larousse, producing textbooks, grammar books, and dictionaries, but his major work, reflecting his desire "to teach everyone about everything," was the combined dictionary and encyclopedia Grand dictionnaire universel du XIXe siècle, or Great Universal 19th-Century Dictionary, which took more than 10 years to complete.
In Hungary, Republic Day and the 1956 Revolution are celebrated on October 23. They originally commemorated the 1956 uprising against Soviet control. On October 23, 1989, in honor of the previous revolution, Hungarians established a new republic, amending the constitution to allow multiparty politics, public assembly, and create separation of power in the government.
| Spooky the Asteroid to Hurtle Past Earth on Halloween | |
| --- | --- |

An asteroid the size of a football stadium will zoom past Earth on Halloween, in a close encounter that astronomers view as far more treat than trick. The massive asteroid 2015 TB145 will come within 310,000 miles (500,000 kilometers) of the planet



READ MORE:
1910 - Blanche S. Scott became the first woman to make a public solo airplane flight in the United States
1915 - The first
U.S.
championship horseshoe tourney was held in Kellerton,
IA
.
1930 - J.K. Scott won the first miniature golf tournament. The event was held in Chattanooga,
TN
.
1958 - Russian poet and novelist Boris Pasternak was awarded the Nobel Prize for literature. He was forced to refuse the honor due to negative Soviet reaction. Pasternak won the award for writing "Dr. Zhivago".
1972 - The musical "Pippin" premiered at the Imperial Theater on Broadway.

(i saw it with ben vereen several weeks after the premiere!)
thanks, susan b.
DAILY SQU-EEK
If You Were Born Today, October 23
You are a persuasive, interesting, and clever person. There is a mischievous playfulness about you, and you like to poke fun at more serious or pompous individuals. You have much magnetic appeal, with both sexes. You are fiercely protective of those you love, as well as passionate and highly perceptive. You are one of the most observant people around, and your understanding of human nature belies your years in age. You don't miss much that's going around you! Your wit is sharp, yet you are sensitive to the feelings of people you hold dear. Famous people born today: Johnny Carson, Bob Montana, Dwight Yoakam, Weird Al Yankovich, Chi Chi Rodriguez, Ryan Reynolds.
The Upshot
Photograph by Alexandre Gendron
Alexandre Gendron, who submitted this photo, was at Lake Wanaka in New Zealand capturing images of this well-photographed lone tree when he soon found his inspiration flagging. The solution? Get higher. "I [had taken] too many photographs of this tree," Gendron says, "[but my friend] suggested I climb a tree to take a photo … from another point of view. It was a brilliant idea, as I've never seen any photograph of this tree taken from [15 feet] high." The result? "Here is the final picture. It's all about changing your point of view!"
crochet, halloween
crochet
crochet, 2 - 4 yrs
.
RECIPES
(i made my version of these recently .. wonderful!)
CROCKPOT RECIPE
stephanie o'dea
We love rotisserie chicken in this house.
To satisfy our rotisserie chicken cravings, I threw a whole chicken in the

crockpot

last night covered in an awesome seasoning blend. I also took off all of the chicken skin. The result? A moist, delicious rotisserie-want-to-be with virtually no fat.
The Ingredients.
--1 whole chicken, skinned (4-5 pounds)
--2 teaspoons kosher salt (if you'd like it as salty as the ones in the store, add another 1 tsp.)
--1 teaspoons paprika
--1 teaspoon onion powder
--1/2 teaspoon dried thyme
--1 teaspoon Italian seasoning
--1/2 teaspoon cayenne pepper
--1/2 teaspoon black pepper
--pinch of chili pepper (probably not necessary)
--4 whole garlic cloves (optional)
--1 yellow onion, quartered (optional)
The Directions.
I used a 6 quart

crockpot

for a 5 pound bird. It fit nicely.
Skin the chicken and get rid of the neck and other stuff from the cavity. This takes a while, and is gross. Keep small children away so you don't freak out about

salmonella

. I skin whole chickens because I hate the idea of the chicken fat simmering all day in the crock---it also looks disgusting when the chicken is cooked because it's all slimy and icky.
I get it that I'm weird. If chicken skin makes you happy, then by all means, ignore me.
In a bowl, combine all of dried spices. Rub the spice mixture all over the bird, inside and out. Plop the bird breast-side down into the

crockpot

.
If desired, shove 4 whole garlic cloves and a quartered onion inside the bird.
Do not add water.
Cover and cook on high for 4-5 hours, or on low for 8. The meat is done when it is fully cooked and has reached desired tenderness. The longer you cook it, the more tender the meat.
The Verdict.
Very tasty. I used 2 teaspoons of kosher salt, and the meat was no where near as salty as a store-bought rotisserie chicken.
I was surprised at how not-spicy the meat was (even the part coated in the mix) although I added a bunch of pepper. We were pleased with the flavor, and the kids ate their portions without saying anything---which is always good.
The four of us ate almost all of the chicken for dinner last night. There's a bit leftover for today's lunches.
I really like cooking with whole chickens in the crock. If you're looking for other flavors, you can try
CRAFTS
CHILDREN'S CORNER ...
PUZZLE
QUOTE
"Welcome" in

Ga (Ghana) - Miihere bo
CLEVER
EYE OPENER
Twenty Interesting Things About…Shakespeare
1. William Shakespeare was born in 1564, but his exact birth date is unknown. He was baptized on April 26 of that year, so his birth would have been shortly before.
2. Shakespeare did not go to college.
3. Shakespeare was eighteen when he married Anne Hathaway in 1582. She was 26 and expecting his baby. SCANDAL! The couple had a baby girl, then had twins, a boy and a girl, in 1584.
4. Sometime in the mid 1580's, Shakespeare moved to London from his home in Stratford-upon-Avon.
5. Almost no information exists about Shakespeare's activities from the time he moved to London to 1592, when he was described as an up-and-coming playwright in the London theater scene. Because of this, the years 1585 to 1592 are called "the lost years".
6. According to reports, Shakespeare wrote quickly and with ease; Fellow playwright Ben Jonson said "Whatsoever he penned, he never blotted out a line."
7. Because of the plague outbreak in Europe, all London playhouses were closed between 1592 and 1594 because it was thought that crowded places helped facilitate the spread of the disease.
8. During this period, because there was no demand for Shakespeare's plays, he began to write poetry.
9. In 1594, Shakespeare became one of the founders of Lord Chamberlain's Men, an acting/theater group that soon became the leading player's company in London.
10. In 1597, the theater in which The Lord Chamberlain's Men performed was forced to close since it had been built on leased land. Many partners invested in a new theater built on the south bank of the Thames river. The new theater was called The Globe.
11. Plays were performed only in the afternoon, by daylight.
12. Laws at the time prohibited people from dressing above their rank in life. Players (actors) were the only exception to this rule, and could dress as noblemen on stage without being arrested and locked in the stocks.
13. Women were not allowed to act in plays during Shakespeare's time, so in all of his plays, women's roles were performed by boys/young men. (This meant that in As You Like It, the boy player had to play Rosalind, a woman who pretends to be a man pretending to be…a woman! [If I described that correctly, someone bring me a doughnut.)
14. Though the printing press existed and books were being mass-produced all over Europe, Shakespeare had little interest in seeing his plays in print. He'd written them not to be read, but to be performed on stage.
15. Because they were often hastily written for performance on stage, none of Shakespeare's original manuscripts exist.
16. Shakespeare returned to Stratford after he finished work on The Tempest, in 1611.
17. He died in 1616. The words "Curst be he that moves my bones" were inscribed on his grave.
18. Seven years after his death, some of Shakespeare's fellow players published Shakespeare's plays in a single volume, calledFirst Folio. They wrote that their intention was "only to keep the memory of so worthy a friend, and fellow alive, as was our Shakespeare."
19. The following commonly used phrases are thought to be originally coined by William Shakespeare (many say these combinations of words did not appear in print before Shakespeare's works):
All that glitters is not gold
All's well that ends well
Bated breath
Dead as a doornail
Fancy-free
Fool's paradise
For goodness' sake
Good riddance
Heart of gold
In a pickle
Knock knock! Who's there?
Laughing stock
Love is blind
Naked truth
Neither rhyme nor reason
One fell swoop
Star-crossed lovers
Pomp and circumstance
Pound of flesh
Primrose path
Too much of a good thing
Wear my heart upon my sleeve
What's in a name?
Wild goose chase
The world's my oyster
20. Shakespeare's was said to have an extensive vocabulary; his works contained more than 30,000 different words.