DIANE'S CORNER ... Celebrate Smart is Cool Day
Schools typically put together shows for their pupils and students and invite both street-smart youngsters and successful degree holders to speak to them about the importance of staying in school. But there's really no need for that, because all it takes to see smart people are cool is to Google Mayim Bialik, Zach Braff or Matthew McConaughey and to check out their background.
Word of the Day
Definition:
(noun) The supposed development of living organisms from nonliving matter.
Synonyms:
spontaneous generation, autogenesis, autogeny
Usage:
Early notions of abiogenesis, now considered incorrect, held that living organisms generate from decaying organic substances, like maggots from meat.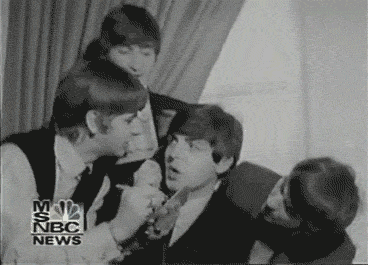 History
| Jean-Paul Sartre Refuses the Nobel Prize (1964) | |
| --- | --- |

A French philosopher, playwright, and novelist, Sartre was a leading exponent of 20th-century existentialism. His works examine man as a responsible but lonely being, burdened with a terrifying freedom to choose, adrift in a meaningless universe. He served in the army during World War II, was taken prisoner, escaped, and was involved in the resistance, writing his first plays during the occupation.
| Robert Rauschenberg (1925) | |
| --- | --- |

One of contemporary American art's most prolific and influential figures, Rauschenberg was a painter whose three-dimensional collages, known as "combines," incorporated objects—such as soda bottles and stuffed birds—and anticipated the emerging pop art movement, of which he became a pivotal figure. He later used silk-screening to transfer images from print media to canvas.
Jidai Matsuri is one of the three great festivals of Kyoto, Japan, commemorating the founding of the city as capital in the year 794. A procession of more than 2,000 costumed people depict the epochs or ages in Kyoto's history. They parade from the Imperial Palace to the Heian Shrine, which was built in the 18th century as a dedication to the emperors who established Kyoto as the capital. The capital was moved in 1868 to Tokyo, and the festival stems from that time. Among the paraders is one representing Gen. Toyotomi Hideyoshi, a patron of the arts under whom Kyoto flourished.
| Study: First-Born Child Usually The Smartest | |
| --- | --- |

A new study finds that the first-born child is usually the smartest. Researchers from the University of Leipzig reveal that every successive child has a lower IQ than the last, according to The Telegragh.
READ MORE:
1746 - The College of New Jersey was officially chartered. It later became known as Princeton University.
1797 - Andre-Jacques Garnerin made the first recorded parachute jump. He made the jump from about 3,000 feet
1811 - Composer Franz Liszt was born.
1883 - The Metropolitan Opera House held its grand opening in New York
1939 - The first televised pro football game was telecast from New York. Brooklyn defeated Philadelphia 23-14.
1961 - Chubby Checker appeared on the "Ed Sullivan Show" and performed "The Twist."
1995 - The 50th anniversary of the United Nations was marked by a record number of world leaders gathering.
thanks, susan b
.
DAILY SQU-EEK
If You Were Born Today, October 22
Although you are personally magnetic, you have a manner that is slightly intimidating to others, making you a little hard to get close to. You give off the subtle impression that perhaps you don't really need new people in your life. You do, although you tend to be somewhat selective when it comes to your social life, simply because your work is extremely important to you and you value your time. There is a no-nonsense directness about you that inspires trust in others. You give the impression of solidity, strength of character, dependability and honesty. Although you are an idealist and visionary, you still manage to keep your feet on the ground. You don't seem capable of doing things halfway, and that includes your relationships. You are quite focused on achieving in life. Famous people born today: Jeff Goldblum, Catherine Deneuve, Deepak Chopra, Christopher Lloyd, Franz Liszt, Annette Funicello, Carlos Mencia, Bob Odenkirk.
Picture of the day





Sunset view from the back of the

Seljalandsfoss

waterfall,

Suðurland

, Iceland. The waterfall of the river Seljalandsá drops 60 metres (200 ft) over the cliffs of the former coastline.



Go Over Big
In this aerial shot, J. Philip Nix manages to capture the staggering expanse of Victoria Falls plummeting from the Zambezi River. It's not a stretch to understand why it's known locally as Mosi-Oa-Tunya, "the smoke that thunders." The waterfall's thunderous roar and rising mist can be heard and seen, respectively, from miles away.
knit
knit
knit
knit
crochet
crochet
crochet
crochet
Flower Hot Pad
RECIPES
INNER PEACE
e
CROCKPOT RECIPES
stephanie o'dea
CRAFTS
http://eighteen25.com/2012/09/please-welcome-shatzi-from-love-and/?utm_source=CraftGossip+Daily+Newsletter&utm_campaign=b9fec356be-CraftGossip_Daily_Newsletter&utm_medium=email&utm_term=0_db55426a84-b9fec356be-196218305
CHILDREN'S CORNER
... craft
PUZZLE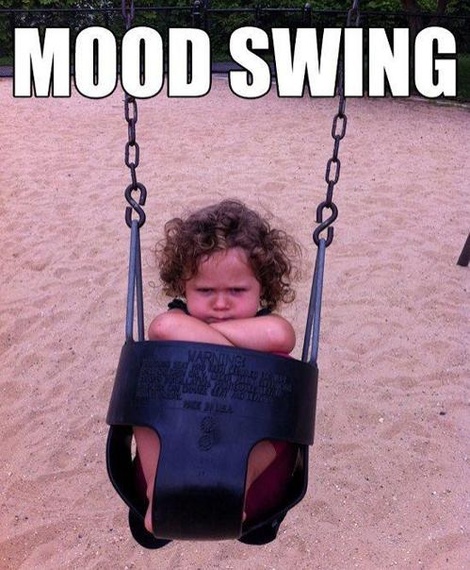 QUOTE
"Welcome" in

Fuuta Jalon (Guinea) - Toolii
CLEVER
EYE OPENER
thanks, patty