DIANE'S CORNER ... Celebrate Dictionary Day
A day for lexicographers everywhere,
Dictionary Day
was founded to celebrate the achievements and contributions of Noah Webster – the father of the modern dictionary. Why not take the opportunity to learn some new words?
Word of the Day
Definition:
(adjective) Conducive or favorable to health or well-being.
Synonyms:
healthy, good for you
Usage:
She owned a cheerful vegetarian restaurant where she sold protein shakes and other salubrious refreshments.
History
1923 -
Disney Brothers Cartoon Studio founded
1942
-
Aaron Copland
/de Milles ballet "Rodeo," premieres in NYC
1945
-
The Food and Agriculture Organization of the United Nations was
founded in Quebec City, Canada, to lead international efforts to defeat
hunger.
1956
-
"Love Me Tender" with
Elvis Presley
premieres
1968
-
During Olympics Tommie Smith & John Carlos give black power salute
1978 -
Polish Cardinal Karol Wojtyla elected Pope
John Paul II
1984
-
Baboon heart transplanted into a 15-day-old baby girl
2002
-
Bibliotheca Alexandrina in the Egyptian city of Alexandria, a commemoration of the Library of Alexandria that was lost in antiquity, is officially inaugurated.
DAILY SQU-EEK
If You Were Born Today, October
16
You are gifted at communicating with charm, tact, and likeability. Your understanding of the nuances and subtleties of human nature aids in your considerable writing and acting ability. Communication is important to you, and although you can be moody in this respect (sometimes very talkative, and other times silent), you value human contact more than most. You are able to read a face or a gesture quickly. In love, you might be drawn to emotional or dramatic people. Famous people born today: Angela Lansbury, Tim Robbins, Noah Webster, Suzanne Somers, Oscar Wilde.
Shore Having Fun
On Waikiki Beach, the sand appears almost pink in the morning sun, and plenty of early beach goers dot the turquoise water. The color and energy of the scene wasn't lost on Christine Kaharmen, who submitted this photo. "I woke up and went out to my hotel balcony that morning, and Waikiki was already packed with people!" she writes. "[I] love the scene of the beach life!"
knit
crochet
crochet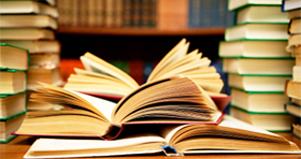 RECIPE
thanks, heide
GRAND BISCUIT STRATA
CROCKPOT RECIPE
stephanie o'dea
CRAFT
CHILDREN'S CORNER
... craft
PUZZLE
QUOTE
"Welcome" in

Finnish (Finland) - Tervetuloa
CLEVER
thanks, heide
thanks, patty
EYE OPENER
thanks, patty