DIANE'S CORNER ... Celebrate Puzzle Day
With the advent of digital entertainment, the common puzzle may be falling by the wayside.
Puzzle Day
is your chance to go back to basics; do a jigsaw, solve a crossword or buy a Rubik's Cube and frustrate your friends!
Word of the Day
Definition:

(noun) An encroachment, as of a right or privilege.

Synonyms:

violation

Usage:

Before I could prove to them that this proceeding was a gross infringement on the liberties of the British subject, I found myself lodged within the walls of a prison.
Idiom of the Day
—

To be doing something or acting in a manner that will very likely result in trouble, difficulty, or danger
.
History
US President George W. Bush Introduces the "Axis of Evil" (2002)
During his 2002 State of the Union Address, US President George W. Bush described the countries of Iran, Iraq, and North Korea as an "Axis of Evil" for their alleged support of terrorism. Since then, the phrase has spawned many imitations, including the Eritrean-coined "Axis of Belligerence," the South American "Axis of Good," and the "Axis of Diesel" proposed by
The Economist
magazine.
James Jamerson (1936)
Jamerson learned to play bass guitar in high school in Detroit, Michigan, in the 1950s and thereafter found work as a studio musician for Motown Records. He went on to perform on hundreds of songs by artists like Marvin Gaye, the Four Tops, and The Supremes, but his work was largely uncredited, and he died in relative obscurity at the age of 47. Today, however, he is regarded as one of the most influential bassists in modern history. One of his fingers even had its own nickname.
Thomas Paine Day
Thomas Paine (1737-1809) was a propagandist and humanitarian whose influential pamphlet, Common Sense, is credited with persuading the American colonies to declare their independence from Great Britain. On January 29, Paine's birthday, he is honored by members of the Thomas Paine National Historical Association in New Rochelle, New York. They lay a wreath at his monument in the Thomas Paine Memorial Museum, which houses some of his letters and personal effects. The cottage in which Paine lived is only a short walk away.
Adolescence now lasts from 10 to 24
Adolescence now lasts from the ages of 10 to 24, although it used to be thought to end at 19, scientists say. Young people continuing their education for longer, as well as delayed marriage and parenthood, has pushed back popular perceptions of when ...
READ MORE: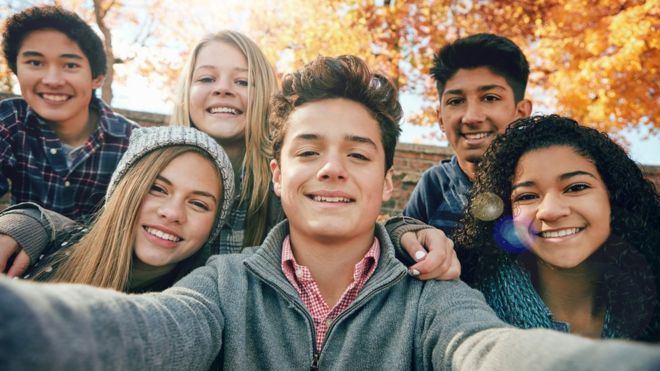 Adolescence now lasts 'from 10 to 24'
1802 - John Beckley became the first Librarian of Congress.
1845 - Edgar Allan Poe's "The Raven" was published for the first time in the "New York Evening Mirror."
1856 - Britain's highest military decoration, the Victoria Cross, was founded by Queen Victoria.
1861 - In America,
Kansas
became the 34th state of the Union.
1886 - The first successful petrol-driven motorcar, built by Karl Benz, was patented.
1924 - R. Taylor patented the ice cream cone rolling machine.
1940 - The W. Atlee Burpee Seed Company displayed the first tetraploid flowers at the New York City Flower Show.
1962 - Warner Bros. Records signed Peter, Paul & Mary.
1987 - "Physician's Weekly" announced that the smile on the face of Leonardo DeVinci's Mona Lisa was caused by a "...facial paralysis resulting from a swollen nerve behind the ear."
1995 - The San Francisco 49ers became the first team in
National Football League (NFL)
history to win five Super Bowl titles. The 49ers defeated the San Diego Chargers 49-26.
1996 - La Fenice, the 204 year old opera house in Venice, was destroyed by fire. Arson was suspected.
2014 - Archaeologists announced that they had uncovered what they believed to be the oldest temple in Roman antiquity. The temple was found at the Sant'Omobono site in central Rome.
DAILY SQU-EEK
If You Were Born Today, January 29
You are extremely likable and quite brilliant. You love a good debate, friendly challenge, and stimulating conversations, and always have something unique to share. Although you seem wiser than your years while young, you have a youthful quality that is with you throughout your life. There is a gentle and caring quality about you that others love. While you could get away with a whole lot just because you are so easy to like, you are fair to an extreme and will always end up doing your share. Famous people born today: Oprah Winfrey, Tom Selleck, Adam Lambert, W.C. Fields, Heather Graham.
READERS INFO
1.
1936:
The first players were selected for the Baseball Hall of Fame. The inaugural class of Hall of Famers consisted of Ty Cobb, Babe Ruth, Honus Wagner, Christy Mathewson and Walter Johnson. Although chosen for the Hall of Fame in 1936, the first induction ceremony did not take place until the opening of the Baseball Hall of Fame in Cooperstown, N.Y., on June 12, 1939. Approximately 10,000 people showed up for the Hall of Fame's opening and the exhibition game that took place at Doubleday Field.
The Baseball Hall of Fame was built in Cooperstown in part due to a determination by the Mills Commission that baseball began in that town. In the early 1900s, a great debate had taken place regarding the creation of baseball -- whether it was created in America or in England (based on a game called rounders). The Mills Commission was created to determine the origins of the sport. In 1907, the Mills Commission determined that baseball was created in 1839 by Abner Doubleday in Cooperstown, N.Y. The commission based its determination on the recollections of Abner Graves who claimed to be present at baseball's creation. In fact, the early memorabilia of the Baseball Hall of Fame included an old baseball that Stephen C. Clark, founder of the Hall of Fame, purchased for $5 that had once belonged to Abner Graves. This old baseball would later become known as the "Doubleday Ball," although no connection to Doubleday has been proven. Over the years, Grave's claims have been challenged and there is evidence to suggest that baseball existed much earlier than the year the Mills Commission determined.
Although there was conflicting evidence regarding the birthplace of baseball, Clark and Cooperstown worked toward creating a Baseball Hall of Fame and Museum. Alexander Cleland, one of Stephen Clark's employees, incorporated the National Baseball Museum, a not-for-profit, in 1936. The Baseball Writer's Association of America was chosen to select the inductees and it was decided an individual who received 75 percent of the votes would be inducted. Only five players received enough votes during that first vote; however, by the time the Baseball Hall of Fame was opened in 1939, additional inductees had been selected for each succeeding year. The Baseball Hall of Fame Museum also displayed baseball cards and artwork that had been collected by Stephen Clark, plus the 1889 Championship Trophy of the New York Giants donated by Ford Frick, and Christy Mathewson's pitcher's glove donated by his wife. The Baseball Hall of Fame in Cooperstown continues to induct new legends each year, and the museum features historic baseball memorabilia.
2.
PrintAustin 2018
Jan 15 - Feb 15, 2018 | Austin, TX
PrintAustin is a month-long celebration of the art of printmaking, with the intent to educate the public about various printmaking programs. Because Austin is home to a thriving printmaking community complete with recognized university-level printmaking programs and professional print shops throughout the city, PrintAustin is able to exhibit contemporary and innovative new work to the art community. The festival showcases artists and their work, offering in-house artist talks, panels and educational printmaking workshops.
further information:
Print Austin: Sharing our enthusiasm for printmaking in Austin, TX
3.
Delicato Vineyards Fine Arts Show 2018
Jan 29 - Feb 17, 2018 | Manteca, CA
Delicato Vineyards Tasting Room
|
12001 99 Frontage Rd
Held as a juried art show, the Delicato Vineyards Fine Arts Show in Stockton, California, features works from some of the finest contemporary artists. On display from mid-January to February, the show combines a passion for the arts with a love of high-quality wine where guests can participate in tastings as they peruse the gallery.
further information:
FINE ART SHOW
Pictures of the day
Saint Basil's Cathedral
is a church in
Red Square
in
Moscow
, Russia. It was built from 1555 to 1561 on orders from
Ivan the Terrible
and commemorates the
capture of Kazan
and
Astrakhan
. The city's tallest building until the completion of the
Ivan the Great Bell Tower
in 1600, the original building contained eight side churches arranged around the ninth, central church of
Intercession
; the tenth church was erected in 1588 over the grave of venerated local saint Vasily (Basil). Although the
Bolsheviks
considered demolishing the church in the 1930s, it was spared. Since 1991 it has housed a branch of the
State Historical Museum
and hosted occasional church services.
DAILY CATCH
Photographer Navtej Singh captured an old tradition with a new angle. Of the action below, he writes, "This is an early morning fish auction, when the boats come in after night fishing at Bhaucha Dhakka, Mumbai. The catch is offloaded by the boat managers and auctioned in lots to the highest bidder, who further sells the same in small lots to small-time fish sellers."
knit
thanks, Rae
knit
thanks, Jennifer
knit - must translate
knit
knit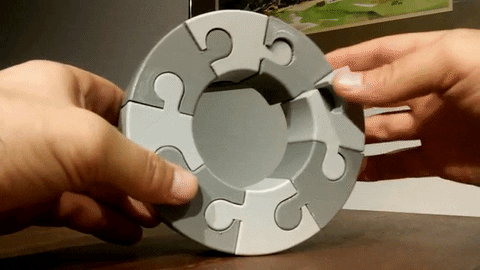 crochet
thanks, June
crochet
thanks, Sharon
crochet
crochet
crochet
RECIPE
thanks, Shelley
CROCKPOT RECIPE
SWEETS
thanks, Nancy
Cheesecake Fudge

1/4 cup butter
2/3 cup evaporated milk (5 oz.) can
2 ( 3 oz.) pkgs cream cheese,
1 ( 12 oz. ) pkg premium white chocolate chips
Line a 9x9x2 inch baking dish with lightly buttered wax paper or foil.
Set aside.
Combine butter , sugar, evaporated milk and marshmallows in a heavy 2 1/2 to 3 quart
saucepan. Bring to a full rolling boil on medium heat ,stirring constantly. Continue boiling
5 1/2 minutes on medium heat , stirring constantly to prevent scorching. Remove from
heat.
Stir in cream cheese and white chocolate chips until melted. Add vanilla and mix well.
Cool at room temperature .
Cut into squares. Makes about 2 dozen.
ADULT COLORING
CRAFTS
DIY Playdough Mason Jars
CHILDREN'S CORNER
... art
PUZZLE
WORD SEARCH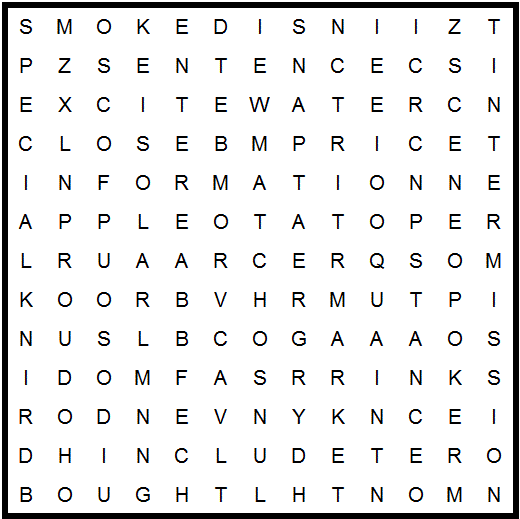 \
apple

blood
bought
brook

close

dear
deter
drink
excite

flavor
flora

great

include
information
inside
intermission
market
mane
match
month

poker
potato
price
proud

quaint
rinks
rotary

scene
seen
sentence
smell
smoke
snap
solar
soup
special
stance

tine

urban

vendor

water
SUDOKU
... medium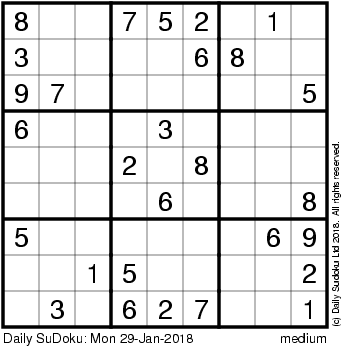 solution: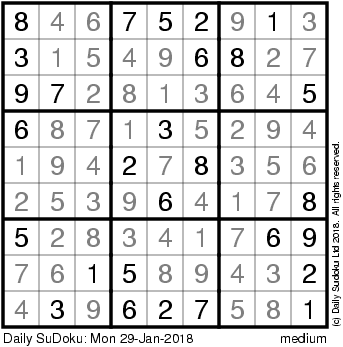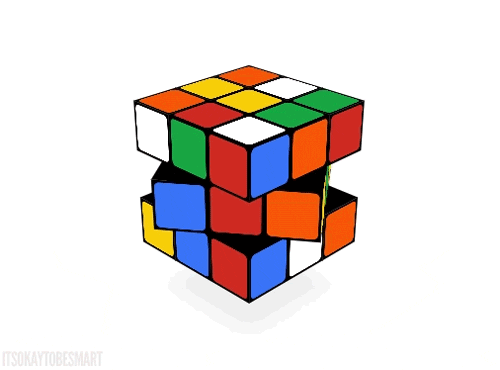 QUOTE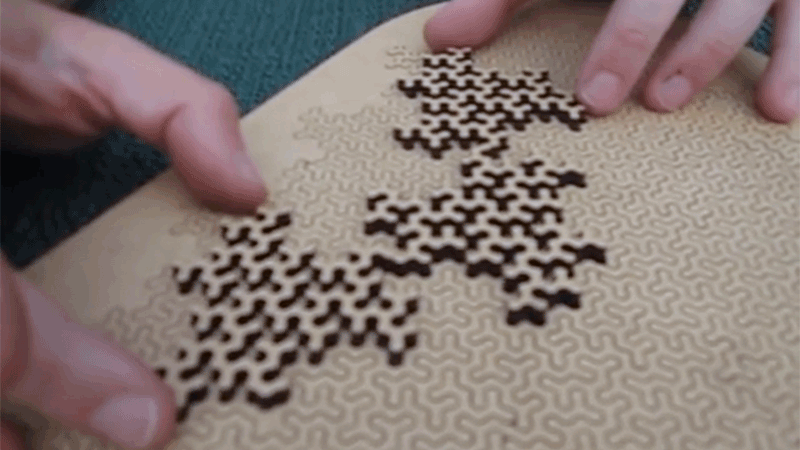 CLEVER
thanks, Marge
Crochet Maze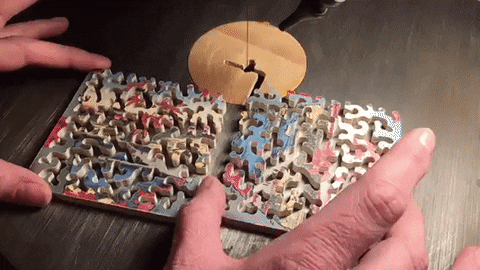 EYE OPENER
thanks, Susie, West Coast Correspondent
Spectacular Snow Sculptures (Part 2)
It takes a lot of skill and dedication to be an artist. Now imagine if your medium was snow! Each year, countries around the world hold incredible snow sculpting competitions. The participants create stunning works of art that only last for a short period of time as the snow melts. These are some of the most spectacular snow sculptures ever made.
Fierce Lion
Once again, here's an example from Harbin, Heilongjiang, China. Sculptors don't just rely on snow as their medium. Many artists also create incredible pieces made out of ice. In 2015, they built the Crystal Castle, which was 48 meters high. The sculpture was nearly as big as Paris' Arc de Triomphe. The festival also included the following made out of ice: the Kremlin, a seated Buddha, and Chinese fisherman that glowed magenta and green at night. The artists use ice blocks obtained from the Songhua River, but they also like to use deionized water to make the sculptures as clear as possible.
This sculpture was featured at the Breckenridge International Snow Sculpture Championships. The event takes place every January in Breckenridge, Colorado. Dozens of artists, who are considered to be some of the best in the world, attend the festival to create these enormous projects. They have just 65 hours to complete the sculptures and often work both day and night to create pieces that are 12 feet tall and contain 25 tons of snow. Visitors are allowed to vote on the winner of the People's Choice Award. The event has been taking place for 27 years. Parking and admission are free.
Snow Eskimos
This sculpture of an Inuit family was featured in Lake Geneva, Wisconsin, during the 2010 US Nationals Snow Sculpting Competition. It is the biggest snow sculpting competition in the United States. The city has been sponsoring this type of event for nearly 30 years. More than a dozen artists are featured in the competition. They have never canceled an event due to weather. As long as the temperature remains below freezing, the artists can create their magnificent sculptures. Teams are given a block of snow 8 feet in diameter and 9 feet high to build on the grounds of Historic Riviera in Lake Geneva.
Snow Goddess
Check out this snow sculpture getting the final touches added to it during the 2014 Harbin Ice and Snow World in Harbin, China. There is a fee for those wishing to see the snow sculptures. Spectators wishing to see the giant sculptures can also entertain themselves in various other ways during the festival. Since the Songhua River freezes solid during the winter, visitors can cross its surface via bicycle, ice skates, miniature tanks, ponies, and other modes of transportation. Sculptures are also featured in other parts of the city where no fee is required, including the riverside and along the Zhongyang Dajie.
Monster With Giant Hand
This unusual and amazing snow sculpture was featured at the Quebec Ice Winter Carnival in Canada. The festival takes place every year from late January to mid-February. The first carnival took place in 1894. The goal was to cheer people up during such a cold time of year. The festival occurred sporadically over the years until it was made an official event in 1954 by a group of businessmen, who believed it could boost the economy. Soon, the Quebec Winter Carnival became a staple to the region, and locals made sure to attend each year. It also became a huge draw for tourists.
Snow Sculptures At Night
Here is another example from the Breckinridge Snow Festival in Colorado. Visitors have just one week to gaze at the incredible snow sculptures that are put on display at the end of January. People can peruse the incredible pieces at the Riverwalk Center. Those who want to learn more can visit the headquarters and get information about the process of snow sculpting as well as details about the teams and other trivia. The exhibit covers the last 25 years of the International Snow Sculpture Championships. One of the highlights is the amazing Ice Village, which turns sculptures into glowing statues.
Large-Scale Faces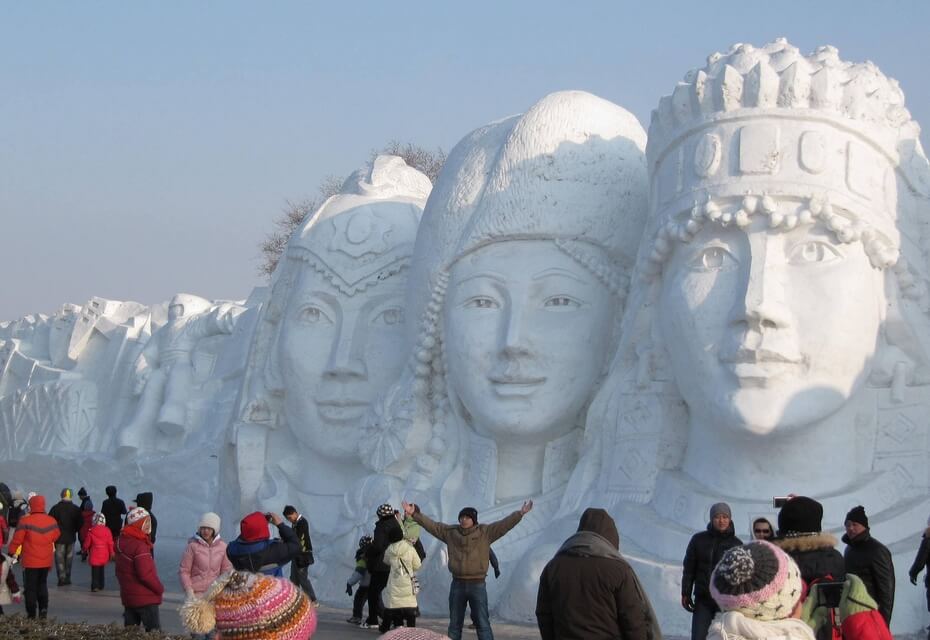 This incredible snow sculpture was featured at the Harbin Snow and Ice Festival in China in 2010. Look at how beautiful the faces are. Harbin was a relatively quiet town until the late 19th century when the Chinese Eastern Railway made its way into the city. The Russians helped build the railway but lost it to the Japanese during the Russo-Japanese war from 1904-05. As a result of the presence of Russians, much of Harbin has been influenced by its neighboring country. Both food and architecture in the city have a bit of Russian flare. Interestingly, there's a five-hour time difference between Harbin and Moscow.
It's unclear where this snow train was carved and displayed. But wouldn't it be neat to take a ride on a snow train? If you're interested in building your own snow sculpture, you will need the following tools: large wooden planks to smooth out the snow, shovels, a cooler, and really good snow that is wet enough to be compressed. After you have the necessities, compress snow in the cooler to make snow blocks. Stack the blocks in a perfect square, and then start carving! The process sounds easy enough, but if it truly was so simple then everyone would have fantastic sculptures in their yards.
Snow Queen
This size of this snow sculpture is made evident by the artist working alongside her. The Asahikawa Winter Festival has two sites where visitors can look at the incredible snow art. They can also take a ride down a snow slide, take a snowmobile ride or horse-drawn sleigh ride or even stop for a drink at an ice bar. The festival also starts and ends with opening and closing ceremonies that often feature fireworks. During the first few days of the festival, visitors can watch the sculptors at work. Later on they can view the completed pieces.
Snow Sculptures At Night
At night, the snow and ice sculptures at the Asahikawa Winter Festival and other snow festivals look particularly stunning. Various colored lights make the snow look luminous and magical. The Sapporo Snow Festival, meanwhile, doesn't always have enough snow to support the event. By the time they hold the festival in February, there occasionally isn't enough precipitation to create the massive sculptures. As a result, the Self-Defense Force trucks in snow from neighboring areas outside Sapporo to aid the artists in their creations. One of the sites is specifically made to entertain children. Also, the Susukino Queen of Ice is crowned at one of the festival's sites.