DIANE'S CORNER ... Celebrate Pie Day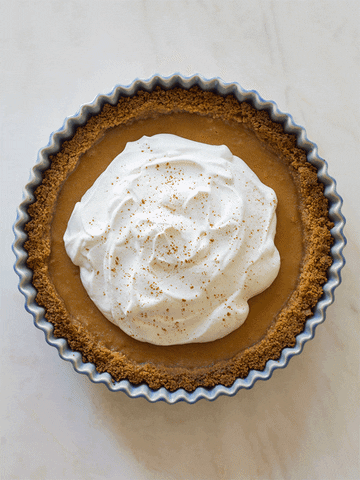 Everybody loves pie, arguably one of the greatest and most versatile food structures known to mankind. Sweet, savory, filled with gravy or sauce, pies come in all shapes, sizes and flavors. Why not celebrate this
Pie Day
by making a pie from scratch, using your favorite fillings?
Jeff Koons (b. 1955) plays with ideas of taste, pleasure, celebrity, and commerce. "I believe in advertisement and media completely," he says. "My art and my personal life are based in it." Working with seductive commercial materials (such as the high chromium stainless steel of his "
Balloon Dog
" sculptures or his vinyl "Inflatables"), shifts of scale, and an elaborate studio system involving many technicians, Koons turns banal objects into high art icons.
Word of the Day
Definition:

(noun) The hard inner (usually woody) layer of the pericarp of some fruits (as peaches or plums or cherries or olives) that contains the seed.

Synonyms:
pit, stone
Usage:

I bit into the prune and nearly broke my tooth on the hard endocarp inside.
Idiom of the Day
—

To view or regard something in a disapproving or distrustful manner.
History
Principality of Liechtenstein Is Created (1719)
Occupying 62 square miles (160 sq km) between Switzerland and Austria, Liechtenstein was formed when the Austrian family of the same name purchased the lordships of Schellenberg and Vaduz in the Holy Roman Empire. It became fully independent in 1866. Today, the tiny mountainous country has no airport, no military, and very little crime. It is best known for its financial industry but is also a leading producer of sausage casings and false teeth
.
Jean-Baptiste "Django" Reinhardt (1910)
Reinhardt was a Belgian-born Gypsy jazz guitarist whose blend of swing and traditional Gypsy music, as well as his unconventional technique, made him a legendary figure in jazz. He learned to play guitar while traveling in France as a child and began playing professionally at 12. Severely burned in a caravan fire in 1928, he lost the use of two of his fingers but adapted his style to the disability.
San Ildefonso Pueblo Feast Day
These late-January festivities mark a highlight in the ceremonial year at
San Ildefonso Pueblo
near Santa Fe, New Mexico. January 23 is the pueblo's feast day, celebrated with a special church service and dances, such as the Buffalo,
Comanche
, and Deer dances. The dances are a way of paying respect and giving thanks for the animals on which people depend for food and other
The classic explanation for the Black Death plague is wrong, scientists say
Plague came to Europe in the 14th century and rapidly conquered the continent. The pandemic, one of the worst in human history, killed tens of millions. Up to 60 percent of the population succumbed to the bacteria called Yersinia pestis during during outbreaks ...
READ MORE:
The classic explanation for the Black Death plague is wrong, scientists say
1845 - The
U.S.
Congress decided all national elections would be held on the first Tuesday after the first Monday in November.
1849 - English-born Elizabeth Blackwell became the first woman in America to receive medical degree. It was from the Medical Institution of Geneva,
NY
.
1907 - Charles Curtis, of Kansas, began serving in the United States Senate. He was the first American Indian to become a
U.S.
Senator. He resigned in March of 1929 to become
U.S. President Herbert Hoover
's Vice President.
1943 - Duke Ellington and the band played for a black-tie crowd at Carnegie Hall in New York City for the first time.
1975 - "Barney Miller" made his debut on ABC-TV.
1977 - The TV mini-series "Roots," began airing on ABC. The show was based on the Alex Haley novel.
1978 - Sweden banned aerosol sprays because of damage to environment. They were the first country to do so.
1986 - The first annual induction ceremony for the Rock and Roll Hall of Fame was held in New York City.
1989 - Surrealist artist Salvador Dali died in Spain at age 84.
DAILY SQU-EEK

If You Were Born Today, January 23
You are a practical idealist. While you have a strong need for security, you need to mix up your routines frequently or else you easily feel antsy. You are excellent at organizing, but others may not understand your system! Managing money is a skill. You are very resourceful and versatile, and a strong individualist. Following through on all of your ideas is something you have trouble doing, and you eventually learn that focusing on a few brings you more success. Famous people born today: Jeanne Moreau, Princess Caroline of Monaco, John Hancock.
READERS INFO
1.
1943:
Duke Ellington had his first performance at Carnegie Hall in New York City. Ellington was a jazz composer, bandleader and pianist who played an influential role in jazz music. Edward "Duke" Ellington was born on April 29, 1899 in Washington, D.C. He started playing piano at age 7. Ellington wrote his first song, called Soda Fountain Rag, at the age of 15.
In 1923, Ellington played at the Exclusive Club in Harlem. Later that year, Ellington started a four-year gig at the Hollywood Club in Harlem with the Washingtonians. Ellington later became the band leader. The Hollywood Club had a fire, and reopened under the name of the Kentucky Club. In 1926, Ellington then signed with agent-publisher Irving Mills. In 1927, Ellington began performing at the Cotton Club in Harlem. The Cotton Club had a weekly radio broadcast which gave Ellington and his music national exposure. In the 1930s, Ellington began touring the world with his music.
From the 1930s to the 1970s, Ellington performed and composed music. Some of his best known songs during his career include: It Don't Mean a Thing (If It Ain't Got That Swing), Prelude to a Kiss, Sophisticated Lady and Mood Indigo. Ellington's compositions have had a profound influence on jazz music. Ellington earned a total of 12 Grammys and was awarded the Presidential Medal of Freedom in 1969. He was also awarded a posthumous Pulitzer Prize for music in 1999. He passed away on May 24, 1974 at the age of 75.
2.
Fort Worth Stock Show & Rodeo 2018
Jan 12 - Feb 3, 2018 | Fort Worth, TX
Stock Show Grounds
|
3400 Burnett-Tandy Dr
The Fort Worth Stock Show & Rodeo is over a hundred years old and still going strong. Several different events and attractions are showcased over the festival's multiple weeks including special activities for kids. The Children's Barnyard houses various mama animals and their babies, and an engaging magic show teaches children about agriculture. There's also a parade, various animal and livestock classes and shows and of course, rodeos. Live music and delicious regional fare add to this delightfully Texan experience.
further information:
FWSSR – Fort Worth Stock Show & Rodeo
3.
Soulard Mardi Gras 2018
Jan 6 - Feb 13, 2018 Saint Louis, MO
New Orleans isn't in the cards for you, but luckily St. Louis' oldest neighborhood is stepping up to the challenge to deliver a quality Mardi Gras experience. Deep into the winter, you and the family will have gobs of fun participating in an eclectic mix of activities. If Weiner dog racing, sipping on fine wine and beer, a snowman softball tournament and a Cajun cook-off don't tickle your fancy, then what the hell are you doing stepping out of the house?
further information:
Soulard Mardi Gras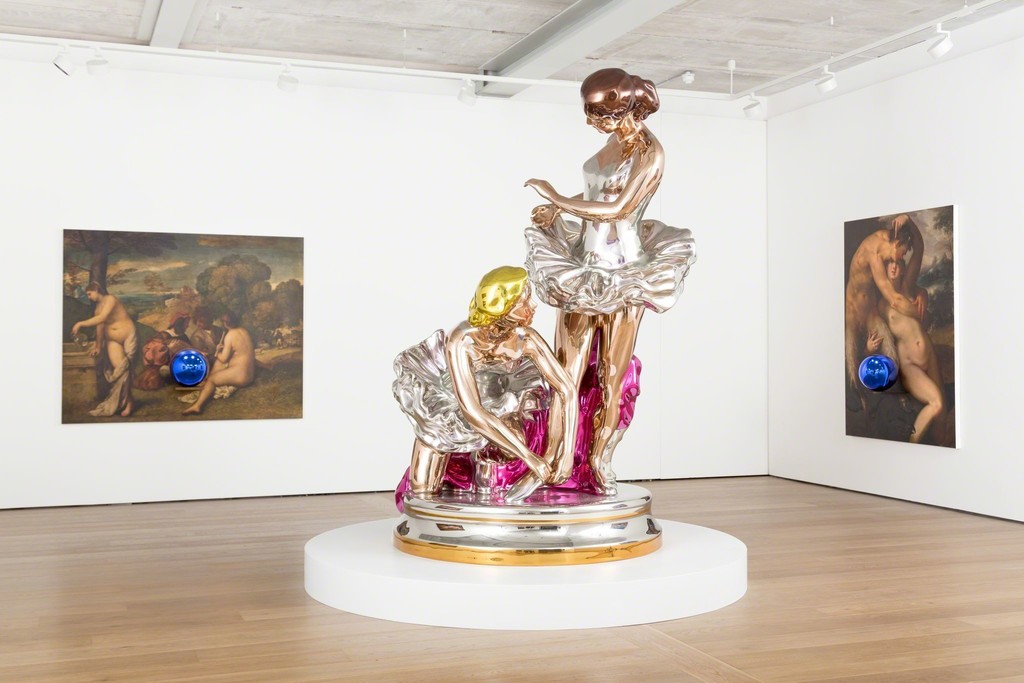 Pictures of the day
Allegory of Vanity
, a
vanitas
completed by
Antonio de Pereda
between 1632 and 1636. Works in this category of symbolic art, especially associated with
still life
paintings of 16th- and 17th-century
Flanders
and the
Netherlands
, refer to the traditional Christian view of earthly life and the worthless nature of all earthly goods and pursuits. The
Latin
noun
vanĭtās
means "emptiness" and derives its prominence from
Ecclesiastes
. Common symbols in vanitas include skulls, rotten fruit; bubbles; smoke, watches, hourglasses, and musical instruments.
RAMADA PRAYERS
This is shot of women praying inside Istiqlal Mosque, Jakarta, which is the biggest mosque in Southeast Asia during the month of Ramadan.
knit
thanks, Helen
knit
thanks, Marilyn
knit
knit
knit
crochet
thanks, Bertha
crochet
thanks, Joy
crochet
crochet
crochet
thanks, Shelley
CROCKPOT RECIPE

Slow Cooker Orange Glazed Carrots
Prep Time
10 min
Cook Time
6 hr
Total Time
6 hrs 10 mins
Slow Cooker Orange Glazed Carrots make the perfect easy side. Best of all, frees up your oven and an easy set and forget recipe!
INGREDIENTS
3

tablespoons coconut oil, melted (or butter)

1/3

cup honey

1

tablespoon fresh orange juice

1

tablespoon orange zest

1/2

teaspoon ground ginger or 2 teaspoons ginger, freshly grated

1/4

teaspoon sea salt

3

pounds carrots, peeled and sliced into 1/4 inch thick rounds

chopped fresh parsley, for garnish

Optional cornstarch slurry to thicken up glaze

2

teaspoons cornstarch (or arrowstarch) + 2 teaspoons water
INSTRUCTIONS
Add the melted coconut oil, honey, orange juice, orange zest, ginger, and salt to your slow cooker and whisk to combine. Stir in the carrots and toss to coat well.

Cover and cook on low for 4-6 hours OR high for 2-3 hours, or until carrots are tender, stirring once halfway through.

OPTIONAL

To thicken up glaze, stir in the cornstarch slurry about 20-30 minutes before serving. Cook on HIGH for 20-30 minutes, or until thickened.

Remove the carrots, using a slotted spoon, and place in a serving bowl. Garnish with fresh parsley and serve warm.
SWEETS
ADULT COLORING
CRAFTS
thanks, Alice
CHILDREN'S CORNER
... crossword puzzle
solution: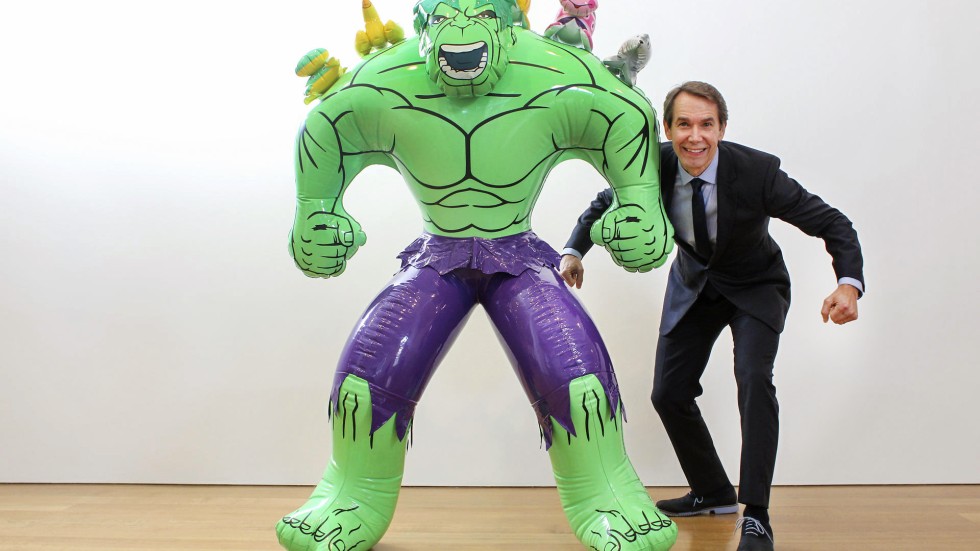 PUZZLE
Yellow Spokes Jigsaw Puzzle
WORD SEARCH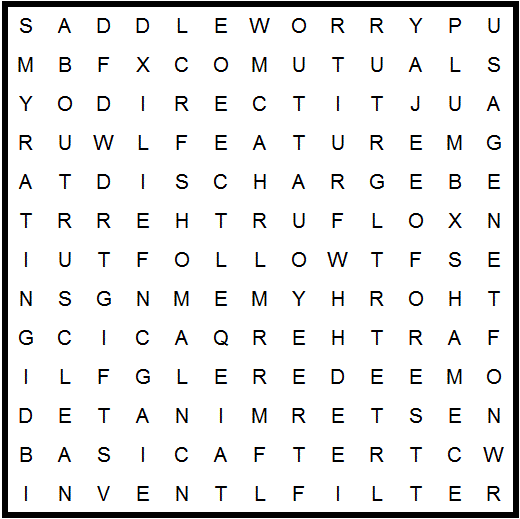 about
after
basic
bother

clean
cliff

dignitary
direct
discharge
fact
farther
feature
filter
follow
forest
fruit
further

gifts
invent

meant
mutual

name
nest

often

plumb
redeem
rhyme
rice
rife
rule

saddle
shame
signal
teat
terminate
tree
twice

usage

vine

world
worry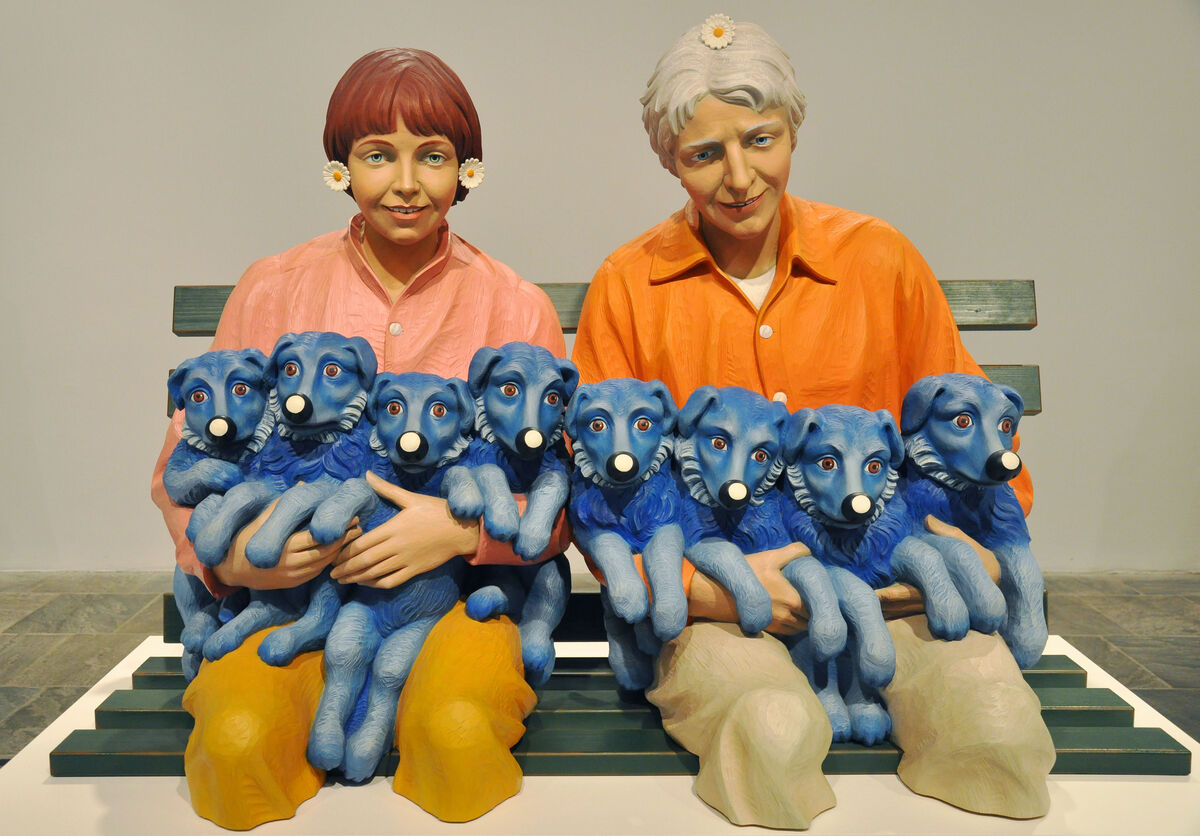 SUDOKU
... easy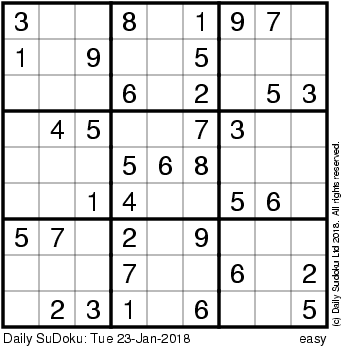 solution: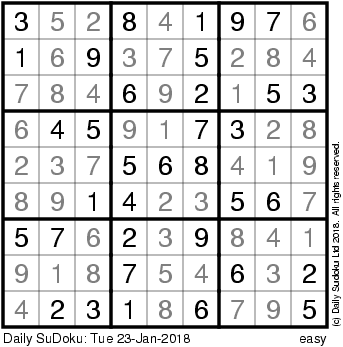 QUOTE
CLEVER
50 Years Ago in Photos: A Look Back at 1968
A half-century ago, much of the world appeared to be in a state of crisis. Protests erupted in France, Czechoslovakia. Germany, Mexico, Brazil, the United States, and many other places. Some of these protests ended peacefully; many were put down harshly. Two of the biggest catalysts for protest were the U.S. involvement in the Vietnam War and the ongoing lack of civil rights in the U.S. and elsewhere. Two of America's most prominent leaders, Dr. Martin Luther King Jr. and Senator Robert F. Kennedy, were assassinated within months of each other. But some lessons were being learned and some progress was being made—this was also the year that NASA first sent astronauts around the moon and back, and the year President Lyndon Johnson signed the Civil Rights Act into law.
U.S. National Guard troops block off Beale Street in Memphis, Tennessee, as Civil Rights marchers wearing placards reading, "I AM A MAN" pass by on March 29, 1968. It was the third consecutive march held by the group in as many days.
The Supremes, with Diana Ross, front, Cindy Birdsong, and Mary Wilson dance with their arms in the air as they perform at the annual "Bal pare" party in Munich, West Germany, on January 21, 1968. The American trio was backed by the West German Rolf Hans Mueller big band and was celebrated with thundering applause.
The flag of South Vietnam flies atop a tower of the main fortified structure in the old citadel as a jeep crosses a bridge over a moat in Hue during the Tet Offensive in February of 1968.
A U.S Marine with several days of beard growth sits in a helicopter on July 18, 1968, after being picked up from a landing zone near Con Thein on the southern edge of the demilitarized zone in South Vietnam. His unit had just been relieved of duty after patrolling the region around the DMZ
A speaker addresses a mass rally in support of democracy organized by the youth of Prague at the Old Town Square in Prague, Czechoslovakia, on May 18, 1968. During a period called the "Prague Spring," Alexander Dubček, the newly-elected leader of the Warsaw Pact nation, enacted numerous reforms loosening state control and expanding individual rights, which both encouraged citizens and angered the Soviet Union.
American figure skater Peggy Fleming practices on an outside rink on February 1968 in Grenoble, in the French Alps, during the 1968 Winter Olympic Games. Fleming took the gold medal in women's figure skating.
Fashion in 1968. Left: A male model wears a silk jersey print pajama leisure suit, sandals, and a necklace at a fashion show in New York on January 9. The show was entitled "Clothing for the Emancipated Man." Center: A sculpted silver necklace designed by Pierre Cardin features a diamond worth $60,000. The necklace is built into the halter that is part of a long black crepe evening gown presented in his spring collection in Paris, France, in February. Right: A cocktail dress of printed pure silk with a full skirt, a creation by the Fontana Sisters fashion house of Rome, to be presented at the upcoming Italian spring-summer ready-to-wear fashion show that opened in Florence on November 6, 1968
One of the last pictures to be taken of Dr. Martin Luther King Jr., as he spoke to a mass rally in Memphis on April 3rd, saying he would not halt his plans for a massive demonstration scheduled for April 8 in spite of a federal injunction
Coretta Scott King, the widow of Martin Luther King Jr., walks on the arm of Dr. Ralph Abernathy, her husband's successor as head of the Southern Christian Leadership conference, leading about 10,000 people in a memorial march to the slain Dr. King. The King children, Yolanda, Martin III, and Dexter are at left with Harry Belafonte. Reverend Andrew Young marches next to Dr. Abernathy
Original caption: Dr. Timothy Leary holds a conference in New York City on February 21, 1968. The LSD advocate said he is tuning in with peaceniks and "Yippies" and hopes to have a million young people in Chicago during the Democratic Party's convention in August. He said he hopes they will disrupt the convention through "Flower Guerrilla" warfare. At left is Abbie Hoffman, who said he is an organizer and at right is Jerry Rubin, peace movement worker.
Demonstrators march on Washington, D.C., during the Poor Peoples' Campaign Solidarity Day on June 19, 1968