DIANE'S CORNER ...
Celebrate Fibromyalgia Awareness Day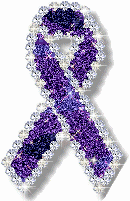 Fibromyalgia is an immobilizing, difficult to manage and not widely known disease which affects many men and women worldwide.
It's a disease which is about seven times as likely to affect women than men, and although it usually is seen in people between the ages of 30 and 50 it can appear in sufferers of any age, whether elderly or child.
Fibromyalgia is a difficult disease to diagnose – there isn't a specific set of testing which is able to find and diagnose it, and the symptoms that sufferers experience are often attributed to other diseases before fibromyalgia is presented as the culprit.
Fibromyalgia Awareness Day is all about raising awareness for this disease and supporting further research into eventually finding a cure.
The History of Fibromyalgia Awareness Day
Awareness and funding are the keys to battling the enigma that is Fibromyalgia, and this day was created for just that.
On May 12th each year, observers of this day get together and take part in fundraising events, charity runs, tea parties – anything to get the conversation going.
Symptoms of Fibromyalgia may include heightening skin sensitivity – especially to pain, muscle stiffness, some difficulties sleeping, problems with memory and concentration, extreme tiredness, and headaches.
These symptoms are not uncommon in other diseases – and some sufferers don't even experience all these symptoms – so it's easy to see what makes fibromyalgia so tricky to diagnose.
There is no cure for fibromyalgia, so at the moment the only option for sufferers is to have a number of treatments. For example, medication such as painkillers and antidepressants are often prescribed.
Sufferers may also find that lifestyle changes may help, and there's plenty of support groups available via healthcare services keen to offer support.
Word of the Day
Definition:

(noun) A long flag; often tapering.

Synonyms:
waft, streamer
Usage:

The boy had fastened a brightly-colored pennant to the front of his bike.
Idiom of the Day
—

All of a sudden; out of nowhere; without warning.
History
Body of Lindbergh Baby Found (1932)
In one of America's most notorious crimes, the infant son of famed aviator Charles Lindbergh was kidnapped and murdered in 1932. The massive search effort included unprecedented federal involvement, and Lindbergh even met with organized crime figures in an attempt to determine the whereabouts of his son. Ten weeks after the boy disappeared, his corpse was found just miles from the Lindbergh home
Dorothy Crowfoot Hodgkin (1910)
Hodgkin developed a passion for chemistry at an early age and went on to become a leader in the field of X-ray crystallography. In 1948, she and her colleagues made the first X-ray photograph of vitamin B12—one of the most complex nonprotein compounds—and eventually determined its atomic arrangement. Her work in determining its structure, as well as that of other biochemical compounds, won her a 1964 Nobel Prize.
Tulip Time
When a group of high school students in
Pella, Iowa
, staged an operetta called Tulip Time 1935, the only
tulips
growing in the town were in pots. But the musical performance gave the local chamber of commerce an idea for promoting the town's
Dutch heritage
. They planted thousands of bulbs and got the local historical society to start preserving the town's Dutch buildings and heirlooms. During the festival, townspeople dress in Dutch provincial costumes and engage in such activities as street scrubbing, authentic Dutch dancing and folk music, and tours of the formal tulip gardens.
How the Author of 'Madeline' Created His Most Famous Character
Ludwig Bemelmans grew up hearing stories about a young girl who attended a boarding school where the students "slept in little beds that stood in two rows" and "went walking in two straight lines." That young girl was his mother, Franciska. Today we might recognize ...
1847 - William Clayton invented the odometer.
1870 - Manitoba entered the Confederation as a Canadian province.
1937 - Britain's King George VI was crowned at Westminster Abbey.
1960 - Frank Sinatra and Elvis Presley appeared on the same TV special and performed the other's hit. Elvis sang "Witchcraft" and Sinatra sang "Love Me Tender."
1970 - Ernie Banks, of the Chicago Cubs, hit his 500th home run.
1977 - "Hotel California" earned a gold record for the Eagles.
1978 - The National Oceanic and Atmospheric Administration announced that they would no longer exclusively name hurricanes after women.
2002 - Former
U.S. President Carter
arrived in Cuba for a visit with Fidel Castro. It was the first time a U.S. head of state, in or out of office, had gone to the island since Castro's 1959 revolution.
DAILY SQU-EEK
If You Were Born Today, May 12
Personable, friendly, caring, and charming, you are a thoughtful person and can put yourself in almost anyone's shoes. Funny and witty, you have a true way with words and can be quite excellent at writing, promotion, advertising, and the like. You are also good at managing money and coming up with money-making ideas. You are versatile, yet stable and secure. Famous people born today:
1820
Florence Nightingale
, British nurse (Crimean War), born in Florence, Italy (d. 1910)
1907
Katharine Hepburn
, American
actress
(Adam's Rib, On Golden Pond), born in Hartford, Connecticut (d. 2003)
1918
Julius Rosenberg
, 1st US civilian executed for espionage, born in NYC, New York
1925
Yogi Berra
[Lawrence Peter Berra], American baseball catcher, coach and manager (NY Yankees, Mets), born in St. Louis Missouri (d. 2015)
1956
Homer Simpson
, fictional character from the long running television show "The Simpsons", born in Springfield
1968
Tony Hawk
, American skateboarder, born in Carlsbad, California
READERS INFO
1.
1970 -
Swedish poet, playwright, and Novel Prize winner Nelly Sachs dies.
2.
500 Festival 2018
May 2-26, 2018 | Indianapolis, IN
Held in Indianapolis, Indiana, the 500 Festival celebrates the spirit and legacy of the Indy 500 with over 100 different events throughout the month of May. Highlights include The One America 500 Mini Marathon, the 500 Parade marshaled by the 33 starting drivers of the Indy 500, the Rookie Run for your mini-marathoners and a Kids' Day complete with face painting, mini car racing and free games.


further information:
Home | 500 Festival
3.
Philadelphia Chinese Lantern Festival 2018
May 1 - Jun 30, 2018 | Philadelphia, PA
Franklin Square
|
200 6th St
Benjamin Franklin croaked about 200 years too early, otherwise he could've enjoyed this yearly spectacle. Scaly dragons, blossomed flowers and ancient Chinese structures cast a warm glow throughout Franklin Square that probably would've blinded the Founding Father permanently if he were alive today. The colorful beams will make your nightly walk through the park that much brighter.
further information:
It's Back! The Blockbuster Philadelphia Chinese Lantern Festival Returns May 1
4.
Oaks & Spokes Bicycle Festival 2018
May 4-13, 2018 | Raleigh, NC
Held over multiple days, Oaks & Spokes invites guest to explore a range of bike-centric events and activities. Attendees can enjoy a variety of unique attractions such as a bike-inspired art show, a scavenger hunt, a vintage bike show, bike-related films, various led bike tours, engaging kid's activities and a block party where you can sell, swap and buy bike parts.


further information:
Oaks & Spokes 2018 Spring Bicycle Festival
Pictures of the day
The Lady with the Lamp

, a

c.

 1880s

lithograph after

Henrietta Rae

depicting

Florence Nightingale

at a patient's bedside during the

Crimean War

. During the war, Nightingale (1820–1910) organized the tending to wounded soldiers, and became iconic in

Victorian culture

as "The Lady with the Lamp". In 1860, Nightingale laid the foundation of professional nursing with the establishment of

her nursing school

at

St Thomas' Hospital

in London. She has been recognized as the founder of modern

nursing

, and the

pledge taken by new nurses

and the

highest international distinction a nurse can achieve

were named in her honor.



One shot capture. I watched the leopard stalking the stork, I only had time to focus at 400mm, no time to change to high speed, I watched the stork and as soon as it flapped its wings I shot one shot.
knit
thanks, Marcy
Meditationskissen pattern by Kerstin Hoffmann
knit
thanks, Emily
Vest pattern
knit
Heather of Cambria Seamless Cardigan pattern by Elaine Phillips
knit
Baby Bonding Squares pattern by marianna mel
knit
Millefiori Baby Blanket pattern by Kasia Pilarska
crochet
thanks, Adele
crochet
thanks, Vera
Watch Me Grow Blanket
crochet
crochet
crochet
RECIPE
thanks, Sara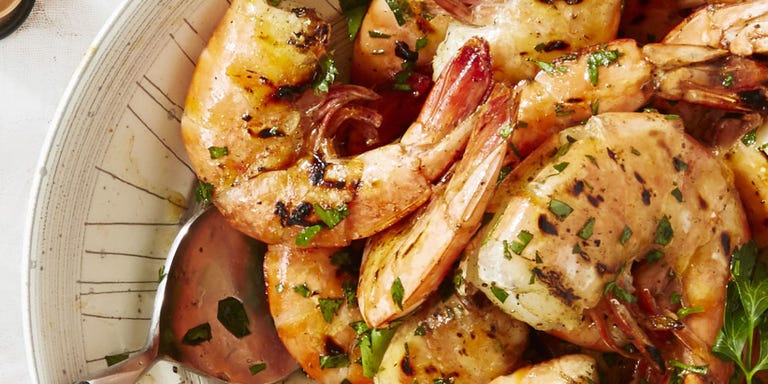 Old Bay Shrimp
CROCKPOT RECIPE
SWEETS
ADULT COLORING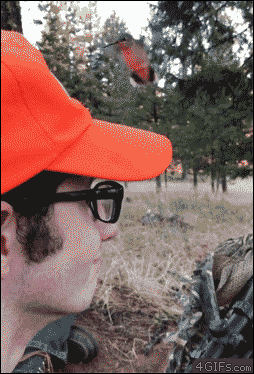 CRAFTS
CHILDREN'S CORNER
... art
PUZZLE
Czechoslovakian Wolf Jigsaw Puzzle
WORD SEARCH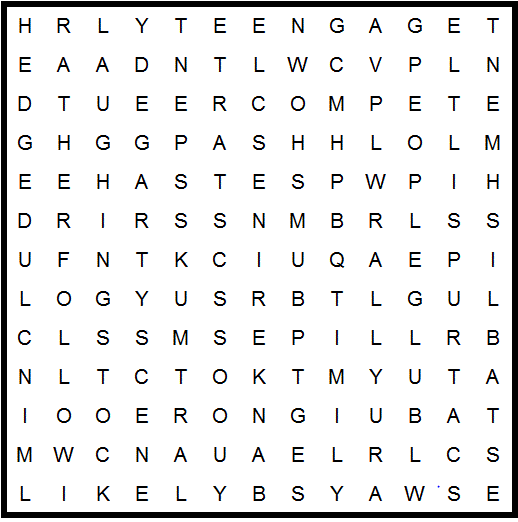 banker
bulge
bums
burst

compete
costs
custom
engage
establishment

follow

haste
hedge

ignore
include
laughingstock
likely
limit

money

pear
people

quick
rally
rather

scrub
shown
silt
simple
slump
spent
spurt
start
sways

teen
tragedy
tusk

whole
write
SUDOKU
... hard
solution: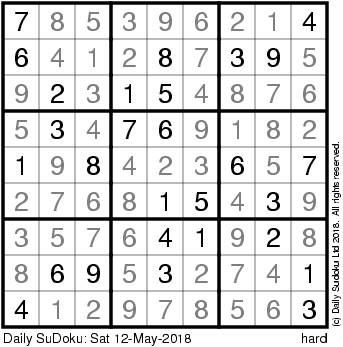 QUOTE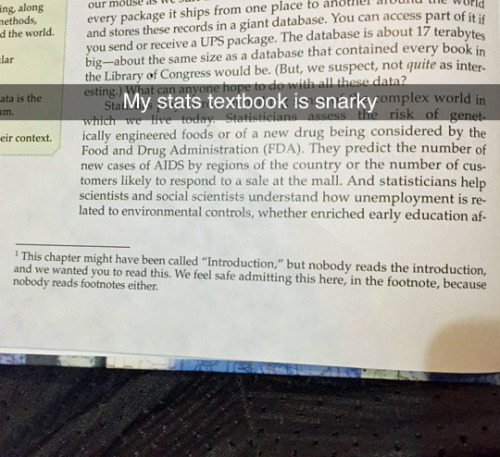 CLEVER
EYE OPENER
thanks, Helen
Cow Trivia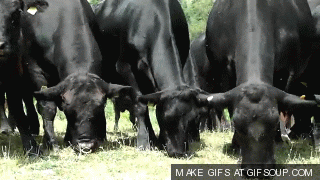 * A cow has 32 teeth, and will chew about 40 - 50 times a minute.
*A cow will chew for up to 8 hours a day
* Cows move their jaws about 40,000 times a day
*Cows spend about 10 hours a day laying down.
* Cows will stand up and lay down about 14 times a day.
*Cows can sleep while they're standing.
(is that where cow tipping comes in)
* The first cow arrived in the U.S. in 1611 in Jamestown.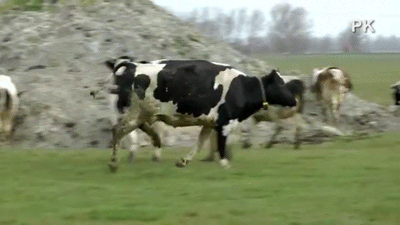 * A cow will consume about 40 lbs. of food in a day.
* The hamburger debuted at the 1904 World's Fair in St. Louis.
* Almost 2,000 quarter pound hamburgers can be made from the ground beef in one cow.
* Cows have an acute sense of smell and can detect odors up to 6 miles away.