DIANE'S CORNER ... Celebrate In'l Mountain Day
Word of the Day
Definition:

(adjective) Of or relating to a drug or other agent that has a tranquilizing effect.

Synonyms:
sedative, tranquilizing
Usage:

Valium has an ataractic effect that is useful in treating tension and anxiety.
Idiom of the Day
—

An expression of romantic love for another, especially when said unexpectedly and/or for the first time. Usually used in the phrase "drop the L-bomb."
History
Last Manned Lunar Landing (1972)
With the Apollo program drawing to a close, the astronauts of
Apollo 17
knew that it would be some time before anyone returned to the Moon. Hours after the mission's launch, the astronauts snapped the famous "Blue Marble" photograph of a fully illuminated Earth. Days later, they landed on the Moon. On their three moonwalks, they explored miles of the Taurus-Littrow region, collected rock samples, and set up equipment for remote data collection.
Kamehameha V (1830)
After Kamehameha V succeeded his brother as king of Hawaii in 1863, he tried to restore the old tribal ways. He proclaimed a new constitution that restored power to the monarch, weakened the legislature, and restricted suffrage. He even refused to allow the sale of alcohol. Under his reign, the influence of American missionaries waned rapidly. On his 42nd birthday, he died without an heir, bringing the Kamehameha dynasty to an end.
This Dinosaur Fossil Was So Bizarre, Scientists Thought It Was Fake
A reconstruction of Halszkaraptor escuilliei reveals the oddball sported a swan-like neck and flippers.
READ MORE:
This Dinosaur Fossil Was So Bizarre, Scientists Thought It Was Fake
1769 - Edward Beran of London patented venetian blinds.
1803 - Composer Louis-Hector Berlioz was born.
1816 -
Indiana
was admitted to the Union as the 19th American state.
1844 - Dr. Horace Wells became the first person to have a tooth extracted after receiving an anesthetic for the dental procedure. Nitrous Oxide, or laughing gas, was the anesthetic.
1872 - Pinckney Benton Stewart Pinchback became America's first black governor when he took office as acting governor of
Louisiana
.
1882 - Boston's Bijou Theater had its first performance. It was the first American playhouse lit exclusively by electricity.
1936 - Britain's King Edward VIII abdicated in order to marry American Wallis Warfield Simpson. He became the Duke of Windsor.
1943 - The City Center of Music and Drama was dedicated in New York by Mayor Fiorello La Guardia. Saw Kodo, a Japanese drumming troupe, there some years ago. Stirring performance!
1946 - The United Nations International Children's Emergency Fund (UNICEF) was established by the U.N. General Assembly. The fund provides relief to children in countries devastated by war.
1951 - Joe DiMaggio (New York Yankees) announced his retirement from
major league baseball
. DiMaggio only played for the Yankees during his 13-year career.
1981 - Muhammad Ali fought his last fight. He lost his 61st fight to Trevor Berbick.
1987 - Charlie Chaplin's trademark cane and bowler hat were sold at Christie's for £82,500.
2001 - Ted Turner purchased 12,000 acres in
Nebraska
for Bison ranches.
READERS INFO
1.
Peoples Gas Holiday Market 2017
Nov 17 - Dec 23, 2017 | Pittsburgh, PA
Market Square
|
23 Market Square
Come winter, the Market Square is transformed into a charming European-inspired holiday market complete with festive lights and wooden chalets! Guests can shop for themselves or for their loved ones, all while enjoying live performances and light shows! There's a lot of fun to be had at the Peoples Gas Holiday Market, so much so that even Santa himself makes an appearance!

further information:
Peoples Gas Holiday Market | Peoples Natural Gas
2.
Toronto Christmas Market 2017
Nov 16 - Dec 23, 2017 | Toronto, ON
Distillery Historic District
Celebrate your favorite holiday traditions at the Toronto Christmas Market, one of the most popular street festivals in the world. Explore the rich history of the Distillery District with a classic walking tour or get lost in the luminous paradise of beautiful art and light installations. Santa will be around for all your photo needs, so make sure to stop by and say hey!

further information:
Toronto Christmas Market | Rediscover the Magic & Romance of Christmas
3.
PRIZM 2017
Dec 5-17, 2017 | Miami, FL
Mana Downtown
|
145 E Flanger St
PRIZM is the producer of a cutting-edge cultural platform that is multidisciplinary in scope. Our goal is to expand the spectrum of exhibiting international artists from the African Diaspora and emerging markets. Our mission is to promote the work of artists from Africa and global African Diaspora, who reflect global trends in contemporary art. Workshops and special events are organized throughout the year to advance critical dialogue and sharpen the lens through which we view and understand contemporary art.

further information:
PRIZM
Art Fair
knit
, Christmas
knit, Chanukah
knit
thanks, Rae
knit
knit, Christmas ornament
crochet
, Christmas
crochet
thanks, June
DOOR KNOB
crochet
thanks, Rosa
crochet
crochet
, Christmas ornament
RECIPE
... Chanukah
CROCKPOT RECIPE
thanks, Helen
SWEETS
... Chanukah
ADULT COLORING
CRAFTS
... Christmas
thanks, Zoey
This DIY decorative candle tutorial will have your home smelling like the holidays
CHILDREN'S CORNER
... Chanukah
thanks, Jackie
PUZZLE
Ornate Door Iron Jigsaw Puzzle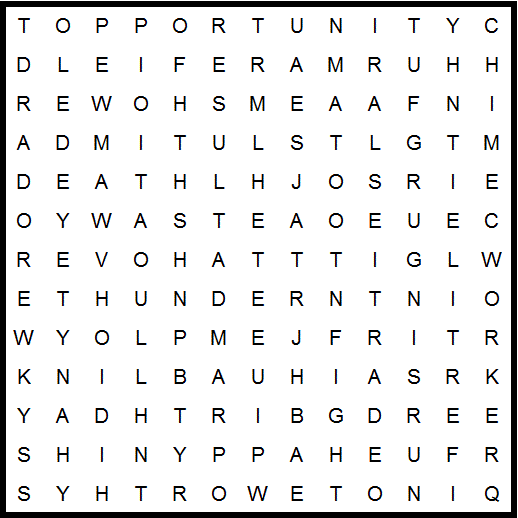 admit
adore
attire

birthday
blink

chime

death
east
employ

fertile
field
fight
float

happy
hover
human
injury

joint

luster

magic
mare

noteworthy
nursing
opportunity

result
retreat

sail
shiny
shower
slut
thunder
ties
toot
trade
trash

waste
worker
SUDOKU
... medium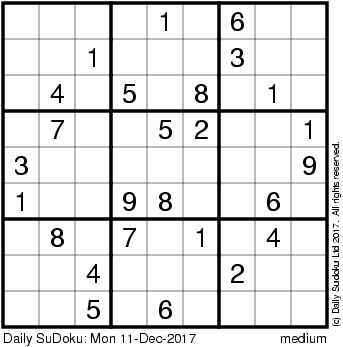 solution: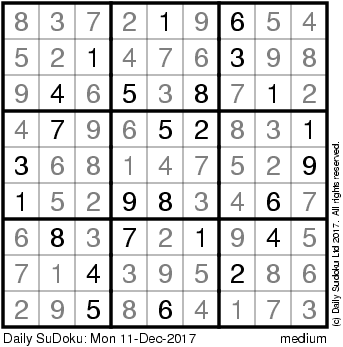 QUOTE
CLEVER
... Christmas
Use string art to draw a tree.
EYE OPENER
thanks, Anna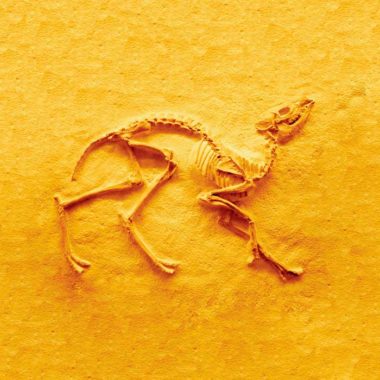 Senior Idioms That Need Early Retirement - Everything After Z by Dictionary.com