DIANE'S CORNER ... Celebrate Int'l Day of Veterinary Medicine
Until one has loved an animal a part of one's soul remains unawakened.
– Anatole France
We all have them in our lives, those friends that are loyal to the end, that want nothing from us but love and the occasional meal. We are, of course, talking about our animal friends, the scaly fish that swim in the tank, the purring fur-ball that awaits us at the door each day and does everything in its power to prevent us from getting anything productive done, and the wagging tail waiting to join us on the morning jog. What would our lives be without pets in them? A lot less. International Day of Veterinary Medicine dedicates itself to recognizing the field of medicine that keeps our friends alive, and the people who practice it.
The International Day of Veterinary Medicine lauds those companies and organizations like the American Veterinary Medicine Association that work every year not just to promote the development of veterinary medicine, but to ensure that information is made available to pet owners like you that will enable you to make the best choices for them. Whether that's a notice about the contents of a new dog food (that sometimes leads to them getting recalled, like Cesar Classics Filet Mignon Flavor Wet Food in October of 2016) or a new medicine that you may want to ask your veterinarian about for rovers, these organizations are on the cutting edge of Veterinary Medicine.
International Day of Veterinary Medicine also celebrates those intrepid souls who work hard to keep our animals safe, and are constantly going through ongoing education to stay at the very front of the medicine that will keep our pets alive and healthy for years to come. A special shout-out goes to those who practice exotic animal medicine, learning about critters that are rarely kept as pets.
Word of the Day
Definition:

(verb) Study intensively, as before an exam.

Synonyms:
bone up, drum, get up, grind away, mug up, swot
Usage:

I spent the week before my Latin final exam cramming, a strategy that paid off when I aced the class.
Idiom of the Day
—

To quit; to give up hope or ambition.
History
Eradication of Smallpox Is Certified (1979)
One of the deadliest diseases in history by sheer loss of life, smallpox was the target of a concerted, worldwide eradication campaign in the 20th century, and it became the first disease to have been successfully wiped out. Efforts focused on vaccination and quickly responding to and curtailing outbreaks. The last person to die from smallpox caught it at a laboratory, where samples of the now-vanquished disease remain.
Johann Joachim Winckelmann (1717)
The son of a German cobbler, Winckelmann overcame years of hardship to pursue his love of ancient Greek art, becoming a renowned scholar and one of the founders of scientific archaeology and art history. He spent much of his later life studying in the vast Vatican Library, and his writings reawakened the popular taste for Classical art and helped spur the Neoclassical movement.
Antigua National Heroes Day
Antigua and Barbuda
has four citizens who have been designated as National Heroes, and December 9 is a public holiday to honor and celebrate all of them. The date is the birthday of one of the four,
Sir Vere Cornwall Bird
, the first prime minister of Antigua, who is considered the father of the nation. The others are King Court, who led a slave revolt in 1736; Dame Ellen Georgian Nellie Robinson, a pioneer in education; and Sir
Vivian Richards
, one of the world's greatest cricket players. Speeches and ceremonies honor the accomplishments of the National Heroes on this day.
Nasa discovers a planet so grim and hostile that scientists didn't believe it could be real
We all grumble about the misery of life here on Planet Earth. But just be glad you're not planning to move to a newly-discovered world called WASP-18b which has conditions so appalling that it made Nasa scientists question whether they had accidentally overegged its grimness.
READ MORE:
Nasa discovers a planet so grim that scientists didn't believe it was real
1793 - "The American Minerva" was published for the first time. It was the first daily newspaper in New York City and was founded by Noah Webster.
1848 - American author and creator of "Uncle Remus and Brer Rabbit," Joel Chandler Harris was born.
1854 - Alfred Lord Tennyson's poem, "The Charge of the Light Brigade," was published in England.
1884 - Levant M. Richardson received a patent for the ball-bearing roller skate.
1907 - Christmas Seals went on sale for the first time, in the Wilmington,
DE
, post office.
1940 - The Longines Watch Company signed for the first FM radio advertising contract with experimental station W2XOR in New York City.
1955 - Sugar Ray Robinson knocked out Carl Olson and regained his world middleweight boxing title.
1960 - Sperry Rand Corporation unveiled a new computer known as "Univac 1107."
1960 - The first episode of "Coronation Street" was screened on ITV.
1962 - "Lawrence of Arabia" by David Lean had its world premiere in London.
1978 - The first game of the Women's Pro Basketball League (WBL) was played between the Chicago Hustle and the Milwaukee Does.
1990 - Lech Walesa won Poland's first direct presidential election in the country's history.
1993 - Astronauts aboard the space shuttle
Endeavor
completed repairs to the Hubble Space Telescope.
2003 - In Australia, thieves broke into a home and stole two 300-year-old etchings by Rembrandt. The 4-by-4-inch etchings, a self-portrait and a depiction of the artist's mother, were valued around $518,000.
DAILY SQU-EEK
If You Were Born Today, December 9
While you tend to portray a strong and determined person, and for the most part you do fit the part, some may be surprised that you are sensitive, soft-hearted, and a tad moody. You dream big but have some problems translating your dreams and impulses into concrete expression. Aggressive pursuit of your goals is not for you. Success comes from inner motivation, enjoyment, and having fun along the way. You seek out a companion in life, and you prefer understated, sincere, and loyal partners. Famous people born today: Kirk Douglas, Donny Osmond, John Malkovich, Dick Van Patten, Judi Dench, Simon Helberg, Beau Bridges, Felicity Huffman.
READERS INFO
1.
1608 -
John Milton, man of letters, is born.
2.
1907 -
Christmas seals were sold for the first time by Emily Bissell of the American Red Cross in Wilmington, Delaware. She borrowed the money from friends to print the first 50,000 Seals and got permission from the Wilmington postmaster to sell them in lobby of the post office.



Emily Perkins Bissell

(May 31, 1861 – 1948)
A Charlie Brown Christmas
premiered on CBS. In the animated children's special, Charlie Brown struggles to find his Christmas spirit because of the commercialization of the holiday. In the end, Charlie Brown and the rest of the
Peanuts
gang discover the true meaning of Christmas.
The production team only had six months to work on the special so that it could be aired in time for Christmas. Charles M. Schulz, the cartoonist and creator of the Peanuts comic strip, worked with television producer Lee Mendelson and animator Bill Melendez on the project. Children provided the voices for the animated characters, and the St. Paul's Episcopal Church's children's choir from San Rafael, Calif., performed two songs: Christmas Time Is Here and Hark! The Herald Angels Sing. The Christmas special also featured jazz music by the Vince Guaraldi Trio.
When the special was completed and reviewed, the executives involved in the project were not happy with it due to the show's pace and the simple animation. However, the show was scheduled to air the following week so it premiered on its scheduled date. The show was viewed by a whopping 15 million-plus households that night and was second in the ratings behind only Bonanza. The show received high praise from critics, and within the week, plans were made to air the special again the next year.
Since then, A Charlie Brown Christmas has become an annual Christmas classic. The special even spawned the popular phrase "a Charlie Brown Christmas tree" to describe a sad-looking Christmas tree. Due to the popularity of the show, many other Charlie Brown specials were later created including, in part: Charlie Brown's All Stars! (1966), It's the Great Pumpkin Charlie Brown (1966) and You're in Love, Charlie Brown (1967). A Charlie Brown Christmas won an Emmy for Outstanding Children's Program and has been added to the Library of Congress's National Recording Registry.
1972 -
Helen Reddy's "I Am Woman" tops the charts
Australian-born singer Helen Reddy was searching for songs that "reflected the positive sense of self that I felt I'd gained from the women's movement," but she couldn't find any. "I realized that the song I was looking for didn't exist," she told Billboard magazine in 1973, "and I was going to have to write it myself."
"I Am Woman" was the only song Reddy would ever write, but it was enough for millions of listeners.
If I have to, I can do anything
I am strong
I am invincible
I am woman
"I Am Woman" was heard on AM radio stations everywhere in 1972. Reddy's lyrics said it all for a new generation:
I am woman, hear me roar
In numbers too big to ignore.
Helen Reddy became a naturalized U.S. citizen in 1974 and served for three years as California's Parks and Recreation Commissioner. She retired in 2002 to begin a new career as a hypnotherapist and published the autobiography, "The Woman I Am" in 2006. She began performing again at a 2012 benefit for a high school in the Panorama City section of Los Angeles and now tours regularly.
Pictures of the day
A
vervain hummingbird
(
Mellisuga minima
) photographed at Strawberry Hill in
Jamaica
. This species, which can also be found in the
Dominican Republic
and
Haiti
, is the second-smallest bird in the world after the
bee hummingbird
. It has an average length of 6 cm (2.4 in), including the bill, and weight of 2–2.4 g (0.071–0.085 oz).
THE SPACESHIP
Last December i sailed to Antarctica on a 54 feet long-haul steel vessel. As we entered the Polar Zone this was one of the first icebergs we saw. Sculpted by the wind and waves, majestic in scale and with a dazzling white color with layers of deep blue. The sun makes a quick appearance through a hole in the clouds, just in time for this shot. Location: Antarctica
knit
thanks, Heide
knit
thanks, Heide
knit
knit
, Christmas
Santa Mittens
knit
, Christmas ornament
crochet
thanks, Lisa
crochet
thanks, Gabby
crochet
crochet, Christmas
crochet, Christmas ornament
RECIPE
... Christmas
thanks, Shelley
CROCKPOT RECIPE
Stuffed Cabbage
Ingredients
1 small onion or 1/2 large onion, finely chopped (around 1 cup)
1 Tbsp finely minced garlic
2 cups plain tomato sauce
1 large onion, finely chopped
1 lemon, cut into pieces (rind left on)
Directions
Add water and rice to medium saucepan over high heat. Add 1 tsp olive oil and pinch of salt and pepper. Bring to a boil then immediately cover and reduce to low heat. Cook without stirring for 16-18 minutes. Turn off heat, then fluff rice.
While rice is cooking, bring a large pot of water to a boil. Carefully core cabbage using a paring knife. Plunge head of cabbage into boiling water for 30-60 seconds, until each outer leaf can be easily peeled off. Place cabbage leaves on a baking sheet until cooled and ready to assemble. Repeat with entire head of cabbage.
Preheat oven to 350 degrees.
In a medium bowl combine ground beef, rice, onion, garlic, eggs, salt and pepper.
In another bowl, combine sauce ingredients and stir well.
Prepare cabbage leaves by removing the tough stem in the middle. Cover bottom of an 8×13 pyrex baking dish with thin layer of sauce.
Scoop rice mixture into approximately 1/2-cup-size ovals (smaller leaves might require less filling). Place filling in the middle of the cabbage leaf and fold sides in. Roll cabbage leaf and place seam side down in pan. Repeat with remaining cabbage leaves and filling. You may have some cabbage left over. You can discard, add to soup or chop up and add to sauce if desired.
Add remaining sauce over the top. Cover with foil and bake for 1 1/2 hours, until color of cabbage has changed, sauce has reduced slightly and cabbage rolls can easily be cut into.
Variation: place cabbage rolls and sauce in slow cooker and cook on high setting for 4 hours.
SWEETS
... Chanukah
Coconut Macaroons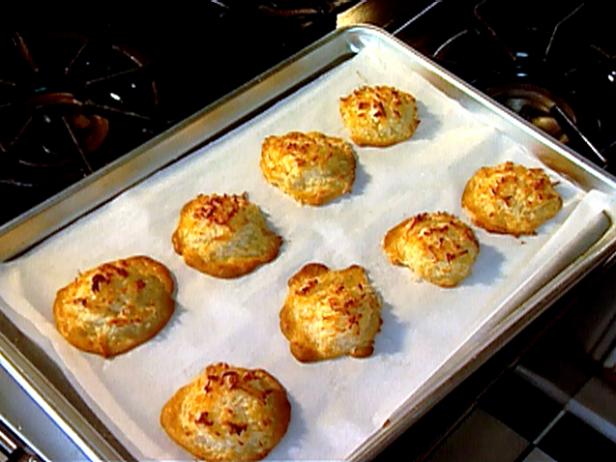 CRAFTS
... Christmas
thanks, Sandra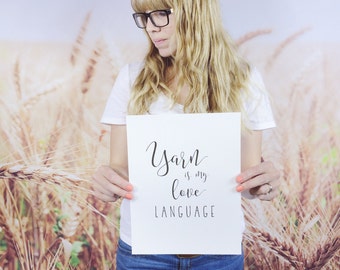 CHILDREN'S CORNER
... Christmas
thanks, Cindy
Popsicle Stick Christmas Tree Ornaments
PUZZLE
Driftwood Sky Jigsaw Puzzle
WORD SEARCH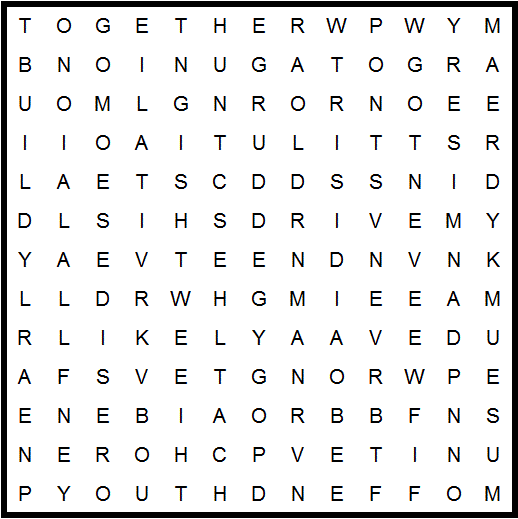 again

booth
break
build

chore
civil
dined
dream
drive

event

fine
frame

hers
lasting
league
leis
likely
limit
load

mass
mess
misery
museum
nearly
offend

proven
reside

single
speed
steal
storm
strife
teen
together
touch

union
unite

vital
voter
warts
wedding
woos
world
wrong

youth
SUDOKU
... very hard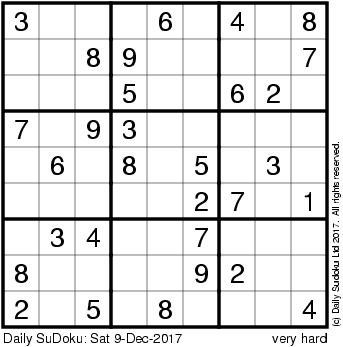 solution: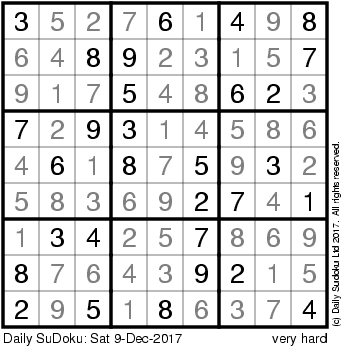 QUOTE
CLEVER
... Christmas
Whether it's in your cubicle or your hallway at home, sticky notes are a totally easy way to add holiday cheer to a small space or blank wall. Bonus: You can even make one using holiday cards or Instagram photos.
Part 2:
Side By Side Comparisons That Fix Your Image Of History