DIANE'S CORNER ... Celebrate Use Less Stuff Day
Word of the Day
Definition:

(verb) Repeat after memorization.

Synonyms:

reproduce

Usage:

In order to score well on the exam, you must be able to regurgitate the information.
Idiom of the Day
—

A violation of established social norms or expectations, especially as relates to polite society or specific professions.
History
First Major Internet-Distributed Computer Worm Launched (1988)
In 1988, Cornell University student Robert Morris launched a program supposedly aimed at measuring the size of the Internet. He had designed the ostensibly harmless program to count the computers connected to the small but growing Web by copying itself to each unit. Due to a design flaw, however, the program spread wildly, repeatedly copying itself to some computers and rendering them useless. A large part of the Internet was affected by the so-called Morris worm.
James Knox Polk (1795)
A native southerner and friend of Andrew Jackson, Polk was elected president of the US in 1845. During his administration, the US made large territorial gains. Polk peacefully negotiated the Oregon border dispute with Britain, while the US victory in the Mexican War secured much of the West. Though an efficient and competent president, Polk was exhausted by the time he left office, and he died three months later. Despite his happy marriage, he had no children.
Spider silk could lead to a new generation of microphones and hearing aids
Spider silk continues to impress with its unique properties. It's not just about its strength and toughness — spider silk might soon be used to improve acoustic properties.
READ MORE:
Spider silk could lead to a new generation of microphones and hearing aids
1867 - "Harpers Bazaar" magazine was founded.
1889 -
North Dakota
and
South Dakota
were admitted into the union as the 39th and 40th states.
1895 - In Chicago,
IL
, the first gasoline powered car contest took place in America.
1921 - Margaret Sanger's National Birth Control League combined with Mary Ware Dennett Voluntary Parenthood League to form the American Birth Control League.
1930 - The DuPont Company announced the first synthetic rubber. It was named DuPrene.
1947 - Howard Hughes flew his "Spruce Goose," a huge wooden airplane, for eight minutes in
California
. It was the plane's first and only flight. The "Spruce Goose," nicknamed because of the white-gray color of the spruce used to build it, never went into production.
1948 - Harry S. Truman defeated Thomas E. Dewey for the
U.S.
presidency. The
Chicago Tribune
published an early edition that had the headline "DEWEY DEFEATS TRUMAN." The Truman victory surprised many polls and newspapers.
1959 - Charles Van Doren, a game show contestant on the NBC-TV program "Twenty-One" admitted that he had been given questions and answers in advance.
1960 - In London, the novel "Lady Chatterly's Lover," was found not guilty of obscenity.
1962 - The Elvis Presley film "Girls! Girls! Girls!" premiered.
1963 - Kate Smith gave her first full concert to paying customers.
1983 -
U.S. President Ronald Reagan
signed a bill establishing a federal holiday on the third Monday of January in honor of civil rights leader Dr. Martin Luther King Jr.
1993 - Christie Todd Whitman was elected the first woman governor of
New Jersey
.
2001 - The computer-animated movie "Monsters, Inc." opened. The film recorded the best debut ever for an animated film and the 6th best of all time.
2003 - In the U.S., the Episcopal Church diocese consecrated the church's first openly gay bishop.
DAILY SQU-EEK
READERS INFO
1.
Dia de los Muertos — Celebrated by Mexicans in the U.S., Canada, Europe, and Mexico - Nov. 2, 2017
2.
3.
Navy Pier's Festival Hall
|
600 E Grand Ave
The Sculpture Objects Functional Art + Design Fair, produced by Urban Expositions, is the premier gallery-presented art fair dedicated to three-dimensional art and design. Held annually in downtown Chicago, SOFA attracts an average of 80 dealers and 35,000 attendees. Don't miss out on this dynamic marketplace and community where art, design, and people intersect.
further information:
visit
4.
Ralston Arena
|
7300 Q St
With over 500 artists and crafters from 30 states featured in both spring and fall festivals, the Arts & Crafts Affair is sure to please. Iterations in Ralston, NE; Shakopee, MN; Villa Park, IL; and Sioux Falls, SD offer a wide array of art and home decor with plenty of entertainment, food, and drink for a long weekend of delightful browsing and buying!
further information:
Autumn Festival: Arts & Crafts Affair 2017 | Ralston Arena
Pictures of the day
James K. Polk
(1795–1849) was the
11th
President of the United States
, serving from 1845 to 1849. He previously served as the 13th
Speaker of the House of Representatives
and as
Governor of Tennessee
. A protege of
Andrew Jackson
, Polk was a member of the
Democratic Party
and an advocate of
Jacksonian democracy
and
manifest destiny
. During his presidency, the United States expanded significantly with the
annexation of Texas
, the
Oregon Treaty
, and the conclusion of the
Mexican–American War
.
knit
thanks, Linda
knit
thanks, Dawn
knit
knit
knit, Christmas ornament
RECIPE
thanks, Shelley
CROCKPOT RECIPE
SWEETS
ADULT COLORING
CRAFTS
... Thanksgiving
thanks, Hazel
CHILDREN'S CORNER
... crafting
thanks, Bella
PUZZLE
Boogie Board Boy Jigsaw Puzzle
WORD SEARCH
charity
courage
cruise

deal
death
destination
donation
dramatic
east
education
empty

finger

gloss
grill
history

maid
manage
morose

other

profit
ratio
return
rise

slide
sound
stone
summer
swoon
tackle
talent
tender
tourism

valid
vulnerable
SUDOKU
.
.. medium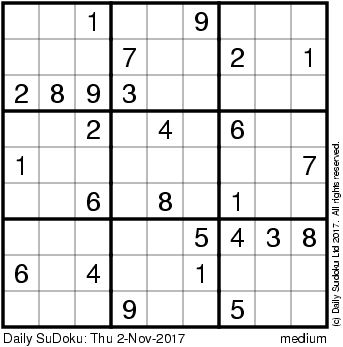 solution: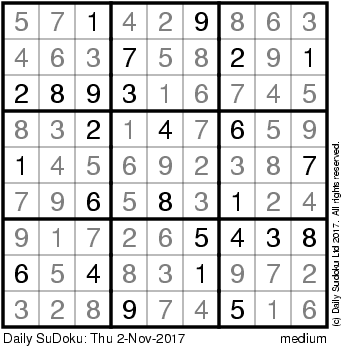 QUOTE
CLEVER
EYE OPENER

...
By Tom Hoepf, associate editor of
Auction Central News
Clever Combo