DIANE'S CORNER ... Celebrate Home-Made Bread Day
Sliced bread is undoubtedly a good thing – it saves time, and the effort of kneading. But it's a real shame that so few of us get to taste the yeasty deliciousness that is home-made bread. And that's where
Home-Made Bread Day
comes in!
The origins of this Day are shrouded in mystery, but its purpose and benefits are obvious. The invention of the bread-maker has taken a lot of the effort out of baking, meaning that there is no reason why everyone shouldn't enjoy home-made bread, which is often of much higher quality than the stuff you can buy in a shop. Home-baked bread is often healthier, higher in fibre and lower in salt and additives than commercial varieties, and the recipe can be modified to suit the maker's tastes, with grains, spices or other additions.
Word of the Day
Definition:

(noun) A style that involves indirect ways of expressing things.

Synonyms:

circumlocution, periphrasis

Usage:

His head was swimming when the lecture finally ended, and he felt the speaker's ambages had taken him everywhere and left him nowhere.
pineapple
Idiom of the Day
—
A person, thing, or organization that is or has the potential to earn a lot of money for a long period of time. Taken from a folk tale of a goose that would lay a golden egg once a day, but was killed by its owner because he wanted all of its gold at once.
brussel sprouts
History
First Attempted Assassination of Umberto I of Italy (1878)
The son of Victor Emmanuel II, Umberto I was king of Italy from 1878 to 1900. Increasingly authoritarian, he favored imperialistic and pro-German policies and disregarded the recommendations of parliamentary leaders. His orientation helped lead to the conclusion of the Triple Alliance. Facing increasing social unrest, he supported the imposition of martial law and created a period of turmoil that culminated in three attempts on his life. He survived the first two.
Rock Hudson (1925)
Hudson was an American actor who worked at odd jobs before making his film debut in 1948. His wholesome good looks made him a popular star in Douglas Sirk melodramas, and his comedic talents were displayed in a series of romantic comedies costarring Doris Day. He appeared in over 70 films and TV shows during the course of his career. His death from AIDS in 1985 greatly increased awareness of the disease.
Marshall Islands President's Day
The
Republic of the Marshall Islands
has designated November 17 as President's Day, a day to remember the nation's first president,
Amata Kabua
. Kabua started his career as a school teacher and rose to become paramount chief of the Island of
Majuro
and head of state of the Marshall Islands. He served five terms as president of the Marshall Islands, beginning in 1979 when the country became independent and continuing until his death in 1996.
| | |
| --- | --- |
| | Soprano Roberta Peters debuted at the Metropolitan Opera when she replaced a colleague on six hours notice. She went on to have the longest tenure of any Met soprano. |
Molecules Found on Phones Reveal Lifestyle Secrets
Molecules found on mobile phones reveal an astonishing amount about the owner's health and lifestyle - including their food preferences and medication.
READ MORE: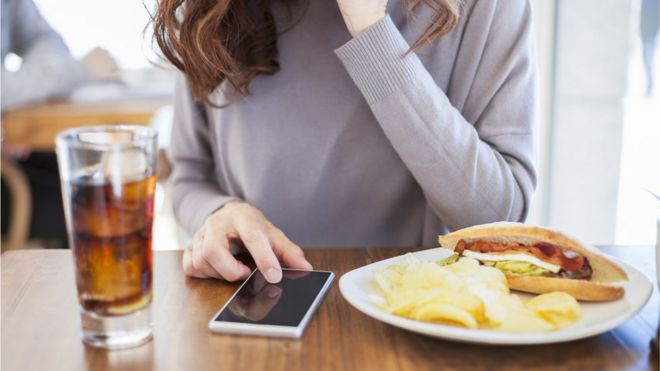 Molecules found on phones reveal lifestyle secrets - BBC News
1800 - The
U.S.
Congress held its first session in Washington,
DC
, in the partially completed Capitol building.
1869 - The Suez Canal opened in Egypt, linking the Mediterranean and the Red seas.
1962 - Washington's Dulles International Airport was dedicated by
U.S. President Kennedy
.
1982 - The Empire State Building was added to the National Register of Historical Places.
1988 - Benazir Bhutto became the first woman leader of an Islamic country. She was elected in the first democratic elections in Pakistan in 11 years.
2003 -
Britney Spears
, at 21 years old, became the youngest singer to get a star on the Hollywood Walk of Fame.
2010 - Researchers trapped 38 antihydrogen atoms. It was the first time humans had trapped antimatter.
DAILY SQU-EEK
If You Were Born Today, November 17
Although you have a talent for communicating, you are not an open book. Your personality is vibrant, and others notice you wherever you go. As emotional as you are, you prefer to present the strong side of your personality to others. You may readily discuss your personal past, but you are not one to whine about your life. You do have an interesting life story, no doubt about it, as you tend to attract change and even crisis into your life with your controlled yet powerful emotions. Your life is far from static, likely because your personality is very dynamic. Famous people born today: Danny DeVito, Grace Abbott, Martin Scorsese, Lauren Hutton, Gordon Lightfoot, Rock Hudson, Lorne Michaels.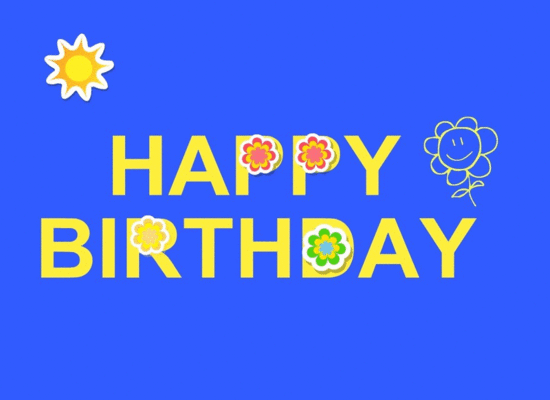 Pictures of the day
Cymon and Iphigenia
is an oil on canvas painting by
Frederic Leighton
, that was first exhibited at the
Royal Academy of Arts
, London, in 1884. Based on the story of
Iphigenia
and her transformation of the lout Cymon into a veritable
polymath
, the painting has been described as emphasizing "the transforming power of beauty." The
Art Gallery of New South Wales
in
Sydney
, Australia, purchased this painting at a
Christie's
auction in 1976.
Salvador Latte
The illustration is an ode to Salvador Dali's famous 1931 painting, "The Persistence of Memory"
knit - christmas
knit
http://www.ravelry.com/patterns/library/winter-rainbow
knit
http://www.classiceliteyarns.com/WebLetter/417/Issue417.php
knit
thanks, sally
http://www.ravelry.com/patterns/library/800-016-001-cape
knit - christmas
New Page 1
crochet - christmas
http://www.bestfreecrochet.com/2014/12/13/free-vested-panda-ornament-crochet-pattern-from-redheart-com/
crochet
thanks, thelma
crochet
crochet
crochet - christmas
pear
RECIPE
I recently heard a statistic that 30% of adult Americans try to avoid gluten. If you don't eat gluten you know it is somewhat difficult to find satisfying crispy crackers that won't spike your blood sugar with crap load of starch!
These crackers fit into the following diet plans (if not more): keto, lacto-paleo, low carb, no carb, LCHF, and Mediterranean.
If you have a brick of cheese in your refrigerator, a muffin tin, a knife, and an oven, you are on your way to a delightfully crispy cracker alternative. This is the easiest recipe you'll ever make!
Step 1: Cut the Cheese!! ;)thanks, krissy
Preheat oven to 350° F -or- 177° C.
There are a few options for cheese. You can use a brick of cheese, pre-cut cheese slices, or shredded cheese. Use your favorite kind of cheese — any flavor/variety will work.
If you are using a brick, cut thin slices (about 1/8 of an inch thick) with a sharp knife. Cut the slices into sizes that will fit well in your muffin tin. In my case a square.
If you are using pre-sliced cheese, just cut into appropriate/desired size.
If you are using pre-shredded cheese no cheese prepping is necessary!
Step 2: Bake and Enjoy!
Place cheese slices in each muffin cup of an ungreased mini muffin tin. If you are using shredded cheese make a small mound in each muffin cup. If you don't have a muffin tin you can use a sheet pan and make small mounds of cheese or arrange slices right on the pan. Although shapes won't be as uniform, they will still be delicious!
Place in a preheated oven and bake for 8-10 minutes.
Remove from oven and allow the cheese to cool entirely. Pop the crackers out by pressing on one edge of the baked cheese and enjoy. These are great served with soup, eaten plain as a snack, or topped with your favorite traditional cracker toppers.
**If you want to jazz up your crackers, add chili flakes or thinly sliced hot peppers before baking.
cantaloupe
CROCKPOT RECIPE
artichoke
SWEETS
- thanksgiving
thanks, krissy
http://www.hallmarkchannel.com/home-and-family/recipes/rice-krispies-turkey-legs
ADULT COLORING
CRAFTS
http://www.ravelry.com/patterns/library/aplomb-2
CHILDREN'S CORNER
... thanksgiving decoration
thanks, heide
GUMDROP THANKSGIVING TURKEY
http://funfamilycrafts.com/gumdrop-thanksgiving-turkey/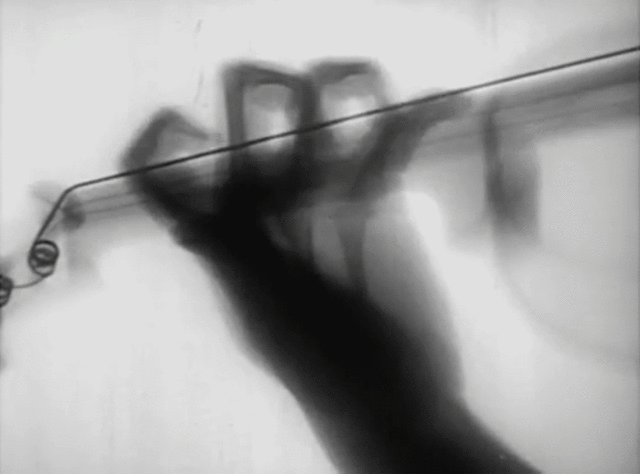 PUZZLE
QUOTE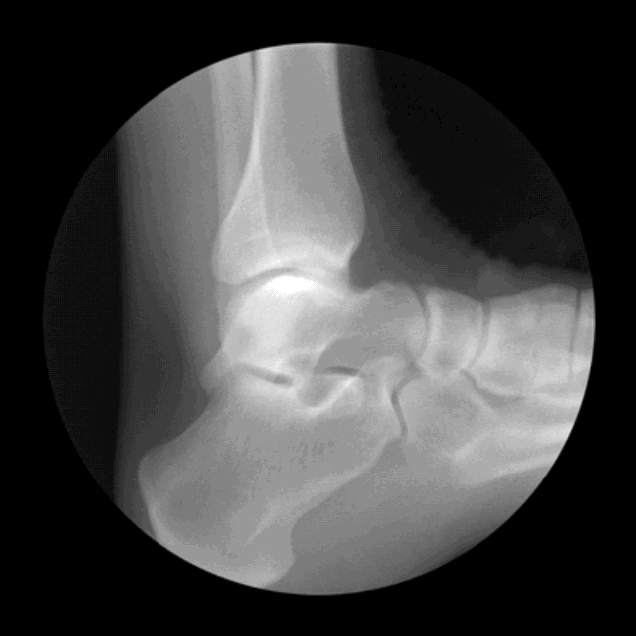 CLEVER
i'm a 'spelling master' .. you?
Correctly Spell These 15 Commonly Misspelled Words ... Can You?
EYE OPENER
The Spy Who Knitted Socks
rovingcrafters
Don't you think the "They Spy Who Knitted Socks" sounds a bit like a movie title? One of those spy/thriller spoofs that James Bond fans love to hate and James Bond haters just love? Well, I certainly think so. But its also a true story. There once was a spy, an American Revolutionary spy, who knitted socks. In fact, knitting socks was her cover. She'd be knitting away on a pair of socks while passing secrets to rebels (who carried those secrets direct to George Washington).
I'm talking about Molly Rinker, aka Mom Rinker, aka the spy who knitted socks. Molly Rinker was an innkeeper/tavern keeper in Philadelphia and for six weeks General Washington was camped with his men at Whitemarsh, which is just a few miles away. Molly had a bar full of British soldiers and she heard things, sometimes very useful things. When she had something useful to pass on, she would take her knitting and go sit on top of this huge rock which overlooked a road. She wrote her useful bits of information down onto scraps of paper and hid them in little balls of yarn. When the time was right, she dropped the little balls of yarn down from her perch on the rock and one of General Washington's guys would pick it up. Then she'd pack up her knitting and go back to serving drinks to the British army.
Pretty clever right? Any one of us who have knitted or crocheted in public can attest to what an innocent picture the talented crafter makes. When people see us doing our yarn thing they think "aww, how sweet", or "I wish I could do that", or "what a waste of time!". But they never think "Oh look a knitter! I bet she/he is in cahoots with rebels and trying to overthrow the rightful rulers of this land!" Yep knitting is a pretty good cover when you want to do something devious right under everyone's nose. And Mom Rinker certainly knew that.
In considering Molly Rinker and what she did, its helpful to keep a few historical tidbits in mind. First, those British customers hanging out in her bar and sleeping in her inn were forced upon her. The British army was occupying Philadelphia and when they did that sort of thing troops were quartered in people's homes and such. The people who lived in those places had no say in the matter.
Second, George Washington had spies everywhere. He was quite literally a spymaster and had agents feeding him information from every corner of the colonies. Historians think his spy network was a key part of defeating the British forces. Molly was one of his network and he relied on the information she and others gave him.
Last, the socks Molly Rinker was knitting were for the rebel army of course. At the time that alone could get you locked up as a traitor. During
the winter of 1777-1778 over two thousand rebel soldiers died
due to exposure, disease, and starvation. Giving any form of relief to the troops was a crime. To openly knit socks for the rebels, and supposedly Mom Rinker made no secret as to where her sympathies lay, was bold with a capital B.
So… old Mom Rinker was knitting illegal socks to cover up her really illegal mission: listening to drunk British soldiers and passing on what they said to the grand spymaster of the rebel army. Those secrets were dropped into Washington's hand… wrapped up in yarn. In yarn. How cool is that?