DIANE'S CORNER ... Celebrate Say Something Nice Day
Set an example and encourage your children to be nice to each other on this day.
Word of the Day
Definition:
(noun) A main organ that is situated inside the body.
Synonyms:
internal organ
Usage:
The doctor showed the students a detailed model of the viscus and explained its many functions.
Idiom of the Day
—
To initiate or establish contact or communication with someone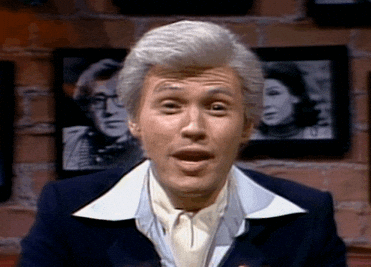 History
| John Marshall Harlan (1833) | |
| --- | --- |

After commanding a Union regiment in the American Civil War, Harlan served as a state attorney general before being appointed to the Supreme Court by President Rutherford B. Hayes in 1877. During his tenure, which lasted until his death in 1911, he became the court's outstanding liberal justice and one of the most forceful dissenters in its history.
| At 96, Dr. Heimlich Uses His Own Maneuver on Choking Victim | |
| --- | --- |

Dr. Henry Heimlich used the life-saving technique he invented for the first time on a choking woman at his
READ MORE:
1869 - Thomas Edison received a patent for his electric voting machine
1935 - The Ingersoll-Waterbury Company reported that it had produced 2.5 million Mickey Mouse watches during its 2-year association with Disney.
1938 - Baseball helmets were worn for the first time
1954 - In the Peanuts comic strip, Linus' security blanket made its debut.
1964 - Dolly Parton moved to Nashville,
TN
, one day after she graduated from high school.
1964 - The
Rolling Stones
arrived in New York to begin their first tour in the
U.S.
1969 - In Montreal, John Lennon and Yoko Ono recorded "Give Peace a Chance" with Tommy and Dick Smothers, Derek Taylor, Murray the K and Timothy Leary.
1971 - Elvis' birthplace in Tupelo, MS, was opened to the public
1980 - Cable News Network (CNN) made its debut as the first all-news station.
DAILY SQU-EEK
Picture of the day

Three Beauties of the Present Day

is a

nishiki-e

color woodblock print from c.

 1792–93

by Japanese

ukiyo-e

artist

Kitagawa Utamaro

. The triangular composition depicts the busts of three celebrity beauties of the time:

geisha

Tomimoto Toyohina, and

teahouse

waitresses Naniwa Kita and Takashima Hisa. Each figure in the work is adorned with an identifying

family crest

. The portraits are idealized, and though at first glance their faces seem similar, subtle differences in their features and expressions can be detected. The luxurious print, made with multiple woodblocks, was published by

Tsutaya Jūzaburō

and is believed to have been quite popular.
Horse of Another Color
Using an underwater snoot, Davide Lopresti made this bright photo of a sea horse. These delicate creatures live in shallow tropical and temperate waters around the world, and they use their elongated snouts to suck in their dinner: the plankton and tiny crustaceans that drift by them.
knit
knit
knit
Chair Pads - Patterns | Yarnspirations
knit
, vintage
knit
crochet
crochet
crochet
crochet
crochet
RECIPE
thanks, shelley
ayearofslowcooking
This is a cheap, vegan meal that doesn't leave you hungry 15 minutes later. I promise.
The Ingredients.
The Directions.
Use a 5-6 quart slow cooker. This is enough food to feed a family of 4 regular-sized, or 6 smallish people. Peel and chunk the sweet potato and add to the pot. Add diced onion. Follow with the red bell pepper, can of tomatoes, the beans, garlic, and seasonings. Pour in OJ and water. Cover and cook on low for 6-8 hours, or until the onion is translucent and the sweet potato is fork-tender (if you want the sweet potato to get really squishy and disappear when stirred, cook longer).
The Verdict.
Super tasty. I loved the sweet smoky flavor this had, and was thrilled at the depth of flavor that came from this spice combination. The sweet potato and beans were plenty filling, and Adam didn't once mumble that he'd really like a steak. My kids ate it, but un-veganized it by adding shredded cheese and sour cream.
I will definitely make this again.
CROCKPOT RECIPE
SWEETS
Garbanzo
Bean Chocolate Cake
CRAFTS
CHILDREN'S CORNER
... crafts
CARDBOARD ROLL CAT FAMILY



To make a cardboard roll cat family play set, you will need:
Cut the Cardboard Roll
Begin by cutting each cardboard roll in to sections. I like to vary the heights on these to make a Mama Cat, Papa Cat, and some kittens.
Shape It Up
Smooch the top of each cardboard roll section to form the cat ears.
Paint it Up
Cover each cardboard roll section with a layer of paint and allow it to dry completely.
Decorate!
Use glue stick to attach a piece of contrasting scrapbook paper for the belly of each cat. Use a black marker to draw eyes, a nose, mouth, and whiskers. So cute!!
PUZZLE
QUOTE
CLEVER
EYE OPENER