DIANE'S CORNER ... Celebrate Donut Day
Everyone loves donuts, there's something about that delicious deep fried treat that brings a smile to everyone's face. Donut Day celebrates this wonderful treat, it's history and a special holiday brought into being to honor a special group that arose during World War I. One of the little-known facts about the donut is exactly what that well-known shape is called, read on, and maybe you'll find out!
The history of the donut isn't clearly known, but what is known is that their iconic look started making an appearance in the United States in the mid-1800's. Rumor has it a gentleman by the name of Hanson Gregory invented them, out of a distaste for the undercooked centers and greasiness of the existing shapes and options. The shape was said to be obtained by punching a hole in the center with a tin pepper box. There are many varieties of donuts outside of that most commonly known, including twist donuts, fritters, and the hugely varied and popular filled donut. Filled donuts come in a huge variety, including the very popular Devil Dog, a chocolate covered delight filled with a rich cream. Glazed donuts filled with all sorts of delicious fruit, with raspberry being a runaway favorite throughout the world, and lemon filling being an equally popular.
Doughnut Day came to pass, in part, due to the efforts of a doctor in the military in the first World War who sought to brighten the day of the wounded soldiers he worked on. On his first day to the Military Base, he purchased 8 dozen doughnuts and gave one to each soldier he worked on. After giving one to Lieutenant General Samuel Geary, who received it with great mirth and appreciation for the doctors work, Samuel decided to start a fundraiser, letting the young doctor, Morgan Pett, to continue to provide doughnuts to his patients. This fundraiser began working together with the Salvation Army who, after a fact-finding mission, determined that many needs of the soldiers could be met by creating social centers that would provide all sorts of amenities, including the doughnuts. The Salvation Army sent 250 volunteers to France to help put these huts together, which soon became a mainstay of military life. One record of a day in the huts recorded up to 300 donuts and 700 cups of coffee being served as part of their service. Due to the majority of the workers being female, the Salvation Army workers started to be known as "Doughnut Dollies." These huts went a long way to improving the overall life of the soldiers during the war and has become a tradition that the Salvation Army continues to this day as a fundraiser for this wonderful organization.
Word of the Day
Definition:
(noun) A plant adapted to grow in water.
Synonyms:
aquatic plant
Usage:
Water lilies and other hydrophytes dotted the surface of the lake.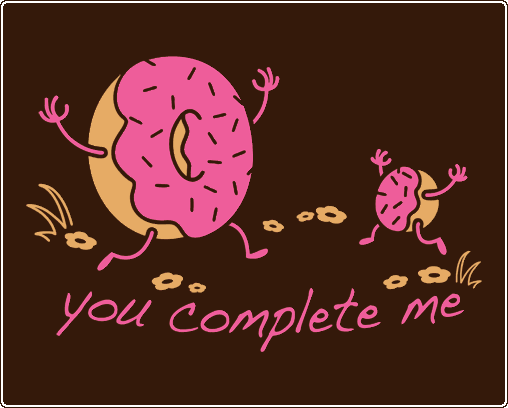 Idiom of the Day
—
Someone who, through cunning, devious, or dishonest means, achieves a fortuitous outcome
History
Loewi was a German-born American physiologist and pharmacologist. A professor of pharmacology at Austria's University of Graz, he was forced into exile by the Nazi purge of professors in 1938 and began teaching at New York University in 1940. He investigated the physiology and pharmacology of metabolism, the kidneys, the heart, and the nervous system. For his discovery of the chemical transmission of nerve impulses, he shared the 1936 Nobel Prize in Physiology or Medicine
| Feast of the Sacred Heart of Jesus | |
| --- | --- |

The Feast of the Sacred Heart of Jesus is a solemnity (meaning a festival of the greatest importance) in the Roman Catholic Church celebrated on the Friday afterCorpus Christi. It is devoted to the symbol of Jesus' love for all humanity and is a significant holiday in Colombia.
| Is that a minivan or a sea sponge? Scientists spot possible oldest animal | |
| --- | --- |

Scientists have recently discovered the largest, and possibly one of the oldest, sea sponges ever recorded.
READ MORE:
1800 -
John Adams
moved to Washington,
DC
. He was the first President to live in what later became the capital of the United States.
1851 - The New York Knickerbockers became the first baseball team to wear uniforms.
1937 - The Duke of Windsor, who had abdicated the British throne, married Wallis Warfield Simpson.
1965 - Edward White became the first American astronaut to do a "space walk" when he left the
Gemini 4
capsule.
1989 - Chinese army troops positioned themselves to began a sweep of Beijing to crush student-led pro-democracy demonstrations in Tienanmen Square. DAILY SQU-EEK
Picture of the day

An interior view of the

Hagia Sophia

in 1852, when it was known as the Ayasofya Mosque. The building was originally constructed as a main

Eastern Orthodox

church and served in this role from 537 AD until the

fall of Constantinople

in 1453 (except between 1204 and 1261 when it was converted by the

Fourth Crusaders

to a

Roman Catholic

cathedral). When the

Ottoman Turks

under

Mehmed II

conquered Constantinople, the Hagia Sophia was converted into a mosque and Christian relics and art were either removed or plastered over. It remained a mosque for almost 500 years, before being converted into a museum between 1931 and 1935. Famous in particular for its massive

dome

, it is considered the epitome of

Byzantine architecture

and influenced the design of numerous mosques in what is now

Istanbul

.
PRAIRIE DOG
Prairie dog families live with hundreds of others in networks of tunnels dug below North America's grasslands. Most of these communities, called dog towns, cover less than half a square mile
knit
, FATHER'S DAY
knit
knit
knit
knit
crochet
crochet
crochet
crochet, must register to download
RECIPES
CROCKPOT RECIPE
SWEETS
CRAFTS
CHILDREN'S CORNER ...
FATHER'S DAY craft
PUZZLE
QUOTE
CLEVER
EYE OPENER
Today with local libraries lending everything from sewing machines to e-materials, cultural passes to pots and pans, these vital community institutions provide so much more than books these days. So dust off your library card and check out these 13 new and amazing reasons to fall back in love with your local public libraries!