DIANE'S CORNER ... Celebrate Battery Day
Where would we be without the humble battery? Take a moment to consider how many of your household items use batteries – from cars to remote controls and hand-held devices,
Battery Day
is all about celebrating and recognising just how important the simple battery is to our way of life.
Word of the Day
Definition:
(noun) A memorandum setting forth the major points of a proposed discussion or agreement, used especially in diplomatic communications.
Synonyms:
position paper
Usage:
After the conference, they wrote an aide-memoire and sent copies of it to everyone in the department who had been unable to attend the meeting.
maize and other seeds
Idiom of the Day
—
Something or someone that is unusual, rare, or abnormal in some way; beyond or outside the natural world
History
Asperger was an Austrian psychiatrist who, in 1944, published the first definition of what is now known as Asperger syndrome. Calling it "autistic psychopathy," he described a disorder characterized by severe impairment of social skills and restricted interests and behaviors, features that he himself appears to have exhibited as a child. Despite his patients' handicaps, Asperger believed that they would someday make valuable contributions to society.
| 3D Printer Makes Bone, Ear, and Cartilage that Can Be Transplanted | |
| --- | --- |

It's alive! In a breakthrough discovery, a decade in the making, researchers created an ear, muscle, cartilage, skull bone and jawbone using a super high-tech printer. All of the body parts were then transplanted into mice and rats.
READ MORE:
1564 - The artist Michelangelo died in Rome.
1885 - Mark Twain's "
Adventures of Huckleberry Finn
" was published in the
U.S.
for the first time.
1930 - Elm Farm Ollie became the first cow to fly in an airplane.
1930 - The planet Pluto was discovered by Clyde Tombaugh. The discovery was made as a result of photographs taken in January 1930.
1970 - The Chicago Seven defendants were found innocent of conspiring to incite riots at the 1968 Democratic national convention.
1972 - The
California
Supreme Court struck down the state's death penalty.
2006 - American Shani Davis won the men's 1,000-meter speedskating in Turin. He was the first black athlete to win an individual gold medal in Winter Olympic history.
DAILY SQU-EEK
If You Were Born Today,
February 18
You have a true love of beauty and harmony, as well as exceptional appeal. While comfort and pleasure are important to you, you are no stranger to hard work. Work hard and play hard could be your motto. You go over the top for those you love. You are generous and well-liked. The spiritual and idealistic side to you is well-developed.Famous people born today: Cybill Shepherd, Yoko Ono, Vanna White, Matt Dillon, John Travolta, Dr. Dre, Molly Ringwald.
Picture of the day

The Fall of Phaeton

is a painting by the Flemish master

Peter Paul Rubens

depicting the

Greek myth

of

Phaeton

, the son of the sun god

Apollo

. In the myth, Phaeton received permission to drive the Sun chariot around Earth, but was unable to control the chariot and risked incinerating the world.

Zeus

was thus forced to kill him.

Rubens painted

The Fall of Phaeton

in

Rome

c.

 1604/1605

; the painting was probably reworked later, around 1606/1608. It is housed in the

National Gallery of Art

.
Taking Flight
Photograph by Thomas P. Peschak
A white tern flits through regenerating native forest on Cousine, a private island off the coast of Praslin and one of Seychelles' ecological restoration successes. A luxury resort helps pay for the island's conservation projects.
coffee seeds
knit
knit
, 1 - 6 yrs
knit
knit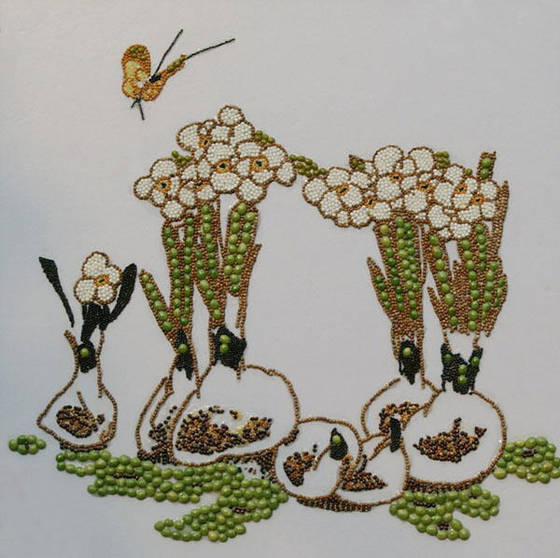 crochet
crochet, vintage
crochet
crochet
crochet
rice, seeds and vegetables
RECIPE
lentils and seeds
CROCKPOT RECIPE
Steak Diane
ornament from seeds and spices
CRAFTS
CHILDREN'S CORNER
... crafts
PUZZLE
beans and seeds
QUOTE
flower seeds
"what is your name?" in
Baka [Tara Baka] (South Sudan) -
Ị
rịyị́ nɨ náambi?
CLEVER
Knitted dog hair mittens!
EYE OPENER
Professionals Confess Industry Secrets
Every industry has its secrets – Disneyland doesn't allow people to be pronounced dead on-premise, airline companies raise the price on their website every time you come back, and so on. There are also smaller secrets that are worth knowing and just might save you time and money. These secrets were collected from professionals in their respective industries.











































Source