DIANE'S CORNER ... Celebrate Mole Day
(6.02 x 1023)
Sublime Pie Crusts
Word of the Day
Definition:

(noun) A method of betting, as on a horserace, in which the bettor must correctly pick those finishing in the first and second places in precisely that sequence.

Synonyms:

perfecta

Usage:

Even though she knew it was risky, she was tempted to go for the exacta, which had a higher payout than a bet on just the winning horse.
Idiom of the Day
—

To refuse to acknowledge or deal with problems, danger, or difficulty, especially in the hopes that they will resolve themselves. The phrase is a reference to ostriches, which were believed (incorrectly) to hide their heads in the ground at the sight of approaching danger.
History
The Battle of Edgehill (1642)
The Battle of Edgehill was the first major engagement of the English Civil War, fought between the Royalist army of King Charles I and the Parliamentarians. The battle ended in a draw, and its inconclusive result prevented either faction from gaining a quick victory in the war, which eventually resulted in the execution of the king and the establishment of a republican commonwealth.
John William "Johnny" Carson (1925)
Two years after a 12-year-old Carson sent away for a magic kit, "The Great Carsoni" gave his first performance. He continued his show business career by working as a radio announcer and television comedy writer and went on to host several television quiz shows from 1955 to 1962. He first appeared on
The Tonight Show
in 1958. He was permanent host from 1962 to 1992, and his personable demeanor and wry humor made it America's most popular late-night program.
Hoshana Rabbah
Hoshana Rabbah is considered the last possible day on which one can seek forgiveness for the sins of the preceding year. According to Jewish tradition, on Yom Kippur, God seals the Book of Life—and thus each individual's fate for the coming year. But since the Middle Ages, Hoshana Rabbah has been regarded as an extension of the deadline for Divine judgment. According to an old Jewish folk belief, notes fell from Heaven on this day, informing people of how they had been judged. The traditional Yiddish greeting, a gute kvitl, "May you receive a good note," reflects this belief.
Accidental Discovery Could Be Renewable Energy Breakthrough
In an unexpected twist of fate, scientists at the Department of Energy's Oak Ridge National Laboratory have developed a process to turn carbon dioxide, a greenhouse gas, into ethanol fuel — a breakthrough with implications for the future of renewable energy.
READ MORE:
Accidental discovery could be renewable energy breakthrough
1910 - Blanche S. Scott became the first woman to make a public solo airplane flight in the United States.
1915 - Approximately 25,000 women demanded the right to vote with a march in New York City,
NY
.
1946 - The United Nations General Assembly convened in New York for the first time.
1956 - NBC broadcasted the first videotape recording. The tape of Jonathan Winters was seen coast to coast in the
U.S.
1958 - Russian poet and novelist Boris Pasternak was awarded the Nobel Prize for literature. He was forced to refuse the honor due to negative Soviet reaction. Pasternak won the award for writing "Dr. Zhivago".
1972 - The musical "Pippin" premiered at the Imperial Theater on Broadway.
(Saw it. Loved it.)
1973 -
U.S. President Richard M. Nixon
agreed to turn over the subpoenaed tapes concerning the Watergate affair.
1985 -
U.S. President Reagan
arrived in New York to address the U.N. General Assembly.
2001 - NASA's Mars Odyssey spacecraft began orbiting Mars. In 2010, it became the longest-operating spacecraft ever sent to Mars.
2005 - In Chicago, IL, Lou Rawls gave his last performance when he performed the national anthem of the United States to start Game Two of the 2005 World Series.
DAILY SQ-EEK
READERS INFO
1.
Southeastern Animal Fiber Fair
2.
2017 Alabama National Fair Montgomery, AL
October 27, 2017 -
November 5, 2017
Alabama National Fair will be held on October 27 - November 5, 2017. There will be many competitive divisions for youth and adults to participate in such as baking, needlework, quilting, photography, art, choral festival, flower show, livestock, school art, scarecrow, team roping and more. The activities will include the Great American Frontier Show, Bear Show, Racing Pigs, Paddling Porkers lumberjack show, circus, sword swallowing show, hula hoop artists, magic show, live entertainment, food, vendors, and much more.
further information:
Alabama National Fair - Montgomery Alabama
3.
2017 Vintage Market Days of Central Cleveland
OCTOBER
27 - 29,
2017
Middleburg Heights

,

OH

, Cuyahoga County Fairgounds
Vintage Market Days® is an upscale vintage-inspired indoor/outdoor market featuring original art, antiques, clothing, jewelry, handmade treasures, home décor, outdoor furnishings, consumable yummies, seasonal plantings and a little more. Vintage Market Days® events are so much more than a flea market.
further information:
Home
Pictures of the day
The interior of the dining hall at
Keble College
in
Oxford
, England. Established in 1870 as a monument to
John Keble
, a leading member of the
Oxford Movement
, the college is the largest (by rooms) of
constituent colleges
of the
University of Oxford
. Its neo-gothic red-brick buildings, designed by
William Butterfield
, housed 433 undergraduates and 245 graduate students in the 2011/12 academic year.
Mexico City, Mexico
knit
thanks, Helen
knit
thanks, Sheri
knit, Christmas ornament
knit
knit
Cocoon Hanging Seat
crochet
thanks Marge
crochet, Christmas
thanks, Nicky
crochet
crochet
crochet
RECIPE
thanks, Shelley
CROCKPOT RECIPE
SWEETS
, crockpot
thanks, Joanne
ADULT COLORING
CRAFTS
, Christmas
CHILDREN'S CORNER
... Halloween
PUZZLE
Red Admiral Pop Jigsaw Puzzle
WORD SEARCH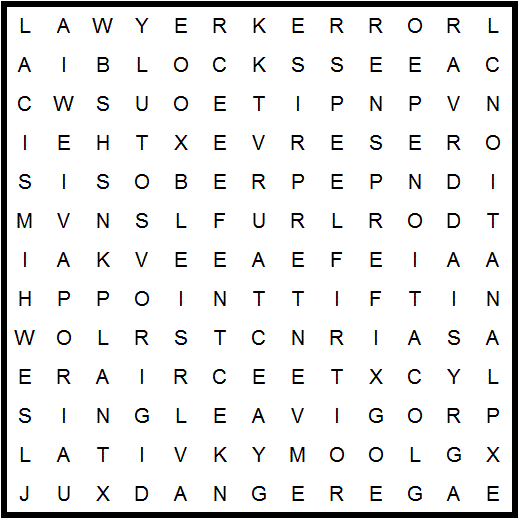 bets
block

daisy
danger
dense
eager
enterprise
error
essence
explanation

freak
furl

gloomy
invite

lapse
lawyer
location

peel
piteous
plant
point
prefix
rail
reserve
rigid

scam
single
snare
sober
stock
trifle

vapor
view
vigor
vital

whimsical
whole
SUDOKU
... hard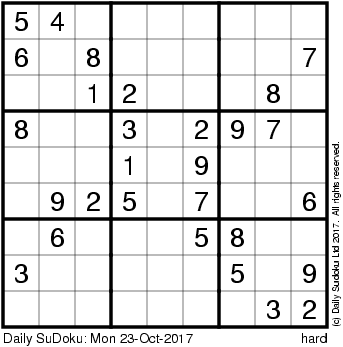 solution: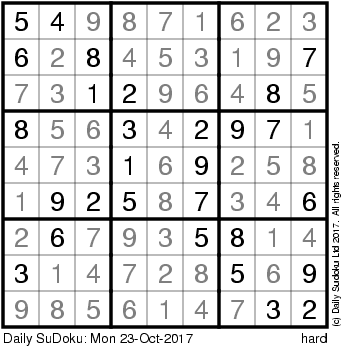 QUOTE
EYE OPENER
DEBUNKING HISTORICAL MYTHS